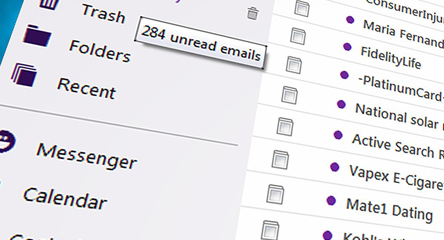 In just over three decades it has become hard to imagine life without email.  That new life remains undefined for elected officials.
The outcry against Hillary Clinton and Gov. Chris Christie because of the way they used their private email accounts is just the politics of persecution.  However, the noise illustrates the need for careful lawmaking specific to new technology.
Emails have been considered official public records for more than thirty years. However, both the elected officials and the government have struggled with the line between personal privacy and the need to preserve government records.
On the federal level, President Obama has made changes since taking office. Under revised regulations regarding record management, "Agencies that allow employees to s  end and receive official electronic mail messages using a system not operated by the agency must ensure that Federal records sent or received on such systems are preserved in the appropriate agency recordkeeping system."
A 2013 directive from the National Archives further states that federal agency employees should not generally use personal email accounts to conduct official agency business. However, it acknowledges, "[T]here may be times when agencies authorize the use of personal email accounts, such as in emergency situations when Federal accounts are not accessible or when an employee is initially contacted through a personal account." When federal workers do use personal email accounts, they are now required to make a copy for an official record or forward a complete copy of the e-mail within 20 days of transmission.
In New Jersey, the official email policy for government workers is in dire need of an update. The version available online is a poorly scanned version of a printed document. More importantly, the "electronic mail/messages" policy makes no mention of whether public workers can conduct state business on private email or how such correspondence should be preserved.
In the wake of the Bridgegate scandal, the team Gov. Christie appointed to investigate his office's involvement recommended a revised policy that expressly prohibits personal email use. However, that recommendation is more about good politics than about good policy and, fortunately, has not been acted upon.
According to a spokesman for the Governor, "[E]mployees are counseled as to their responsibilities with respect to conducting state business on state-issued email accounts and the limited exceptions and practices to deal with exigent circumstances (such as work email being inaccessible or out of order) when use of state-issued electronic mail is impracticable."
However, as with any other employment policy, workers (public or otherwise) are unlikely to comply unless there are rules in place that explicitly state what is and is not permitted, as well as the consequences for violating those rules. In many respects, we wouldn't even be talking about email policies again if not for the recent Hillary Clinton scandal.
As Ross Baker, a political science professor at Rutgers University, recently told The Record, "Guidelines are, I think, generally interpreted as suggestions, not directives. A clearly stated policy would use the words prohibited, forbidden, restricted and so on. Guidelines don't use that kind of vocabulary so that I think somebody could well say this is not mandatory, this wasn't anything that had I violated it I would have been punished in any way."
Donald Scarinci is a managing partner at Lyndhurst, N.J. based law firm Scarinci Hollenbeck.  He is also the editor of the Constitutional Law Reporter and Government and Law blogs.