Chanel's new collection of fun, fine jewelry hits Net-A-Porter tomorrow, straight from the French Maison's own Fine Jewellery Studio of Creation. The jewelry collection, entitled COCO CRUSH comprises five rings and one cuff. Each piece features the brand's iconic quilting detailing across 18-karat white and yellow gold designs, available in a range of strong and simple shapes.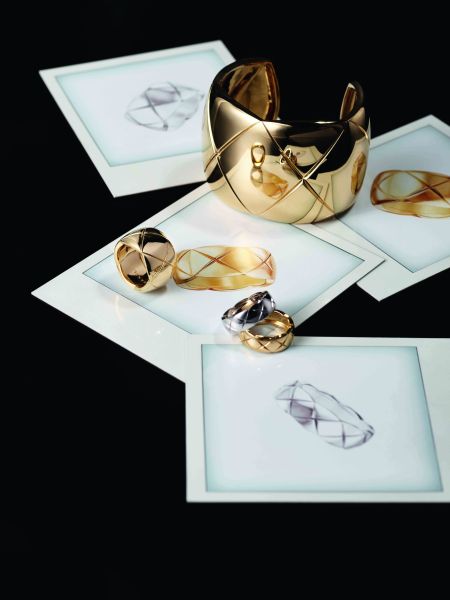 "We are thrilled that Chanel has decided to work with Net-A-Porter on this exclusive initiative. Chanel is a brand that we admire greatly and we are incredibly honored and proud to partner with them on their first ever fine jewelry, e-commerce project. This fabulous collection completely embodies the unequivocal chic CHANEL spirit—classic, modern and timeless—that is sure to resonate with the Net-A-Porter customer," said Alison Loehnis, president, Net-A-Porter.com.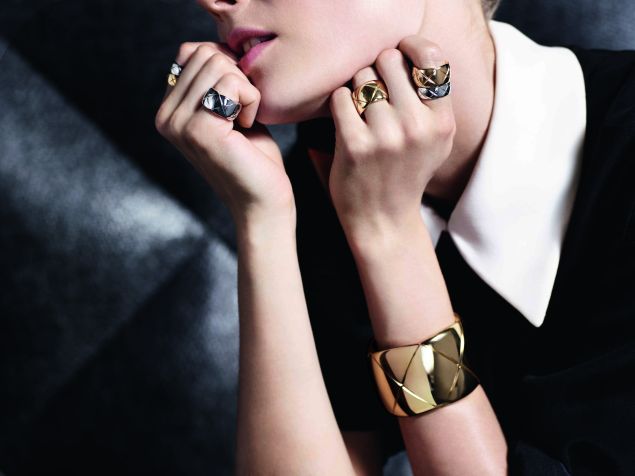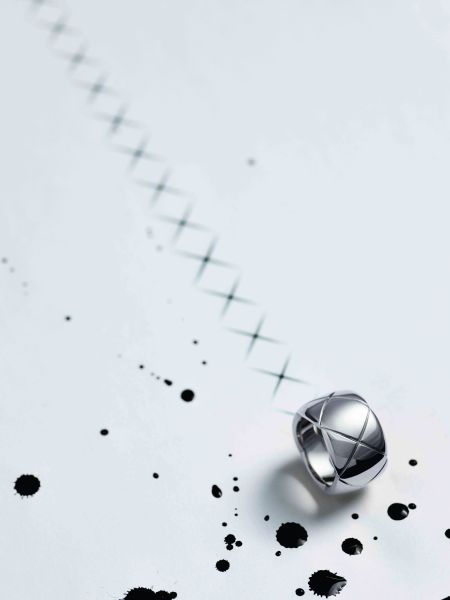 The COCO CRUSH collection will launch within a digital pop-up shop developed by the retailer's in-house technology team. "Our creative and technical teams have been working closely together to build the shop within the cloud-based technology and responsive design that powers the global Net-A-Porter platform," added James Gellately-Smith, head of technology at Net-A-Porter. The COCO CRUSH collection will be available from April 15, 2015 until May 6, 2015.
Prices range from $2,150 to $20,500