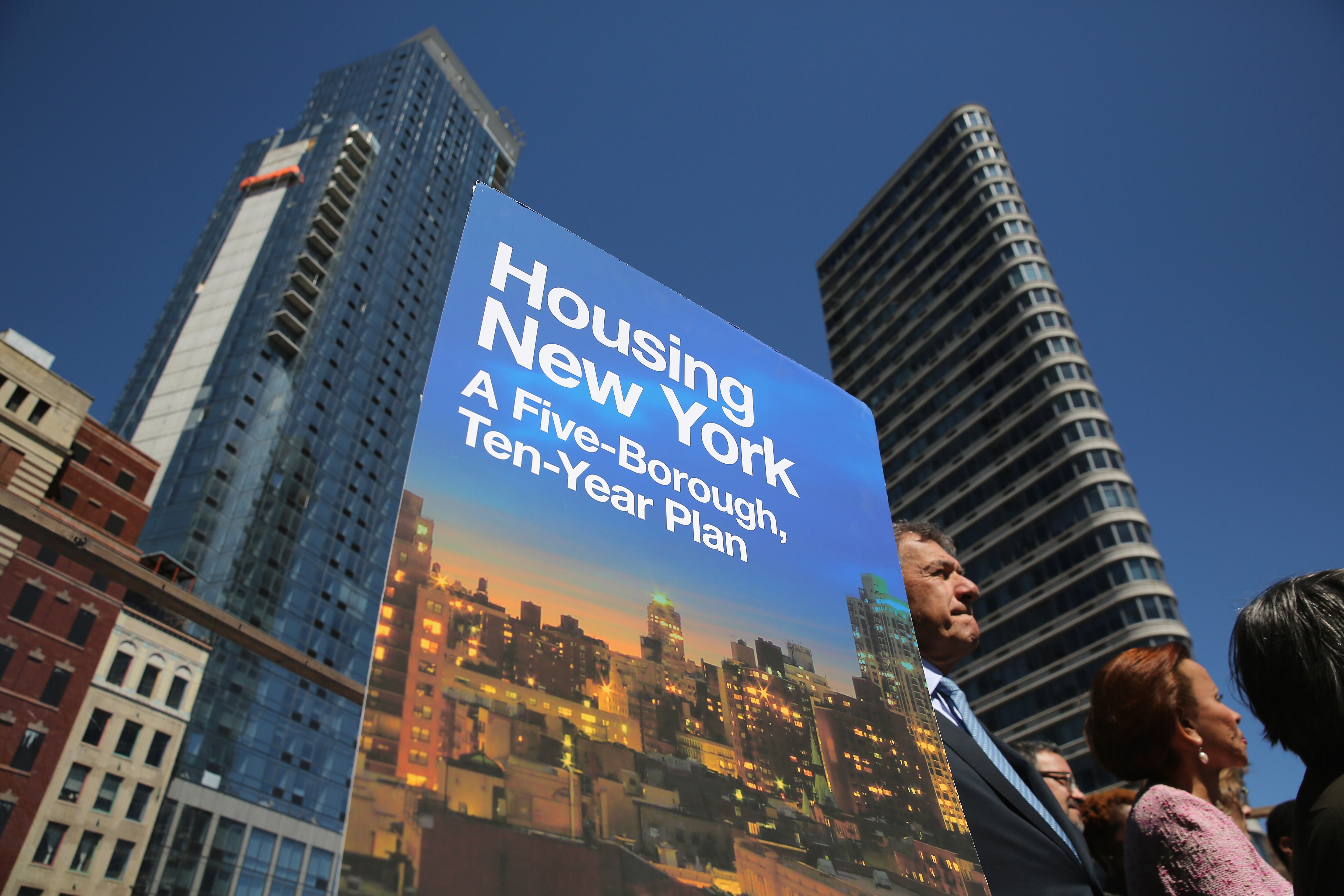 Members of the City Council's committees on contracts and housing today clashed with Vicki Been, Mayor Bill de Blasio's commissioner of the Department of Housing Preservation and Development, over whether the mayor's ambitious affordable housing agenda weeds out contractors who violate wage and labor laws.
After hearing testimony from three striking construction workers previously employed at subsidized affordable housing building sites in Brooklyn and the Bronx—replete with stories of failure to be paid for time worked, payment below the prevailing wage and sexual and racial harassment—the Council members claimed that the current HPD policies do not prevent abusive employers from securing contracts or adequately penalize those who do. Particularly disconcerting to housing committee Chairman Jumaane Williams of Brooklyn was that the current regulations block HPD from permanently debarring any contractor, even if said contractor has been debarred by the state or the federal government, but can only impose extra monitoring on a "project-by-project" basis.
"I'm really trying to control my irritation," he said, arguing the city enforces strict laws on private citizens for minor offenses but allows construction companies with bad records to continue to operate freely. "We have people who are stealing wages—lots of wages—who are providing unsafe conditions for some of those people to work in, and it seems like they get a 'time-out' and then they get right back into the game."
"We have to find a way to punish them," he added.
The present system screens contractors working on city-subsidized projects—most of which occur on private, not public property—for past violations and periodically has HPD's Labor Monitoring Unit review payrolls, conduct surprise site visits and interview workers. It also posts literature and runs a confidential hotline for employees to phone in complaints.
HPD can withhold payments to construction companies, refer them to law enforcement and collect restitution to reimburse underpaid workers. Contractors with outstanding labor violation fines of $500,000 or more, with a record of repeated code violations or which have been debarred by the state or the federal government, can be placed on "enhanced review," which can prevent the company from obtaining an individual contract or instate greater oversight on a project, but does not block them from ever working with HPD again.
Ms. Been defended the current process, which she said does allow for rejecting company's bid to work on a particular development, and thus prevents them from earning millions of dollars.
"So, let me be clear, what you call a 'time out' is a punishment. If they are not being given jobs, which is their livelihood, then they are losing money," she said, adding that construction companies deserve more than one chance. "We are not willing to say 'once you have made a mistake, you can never be rehabilitated.'"
She also added that there are only a finite number of contractors who specialize in affordable housing, and suggested any plan as large in scale as Mr. de Blasio's may involved hiring contractors with a history of labor violations.
"We do not have so many firms doing affordable housing work, that we are in a surplus of firms," she said, adding that HPD was seeking to recruit new contractors to work on below-market buildings.
However, she was open to adding further scrutiny in the current process, saying that her department was consulting city attorneys on whether they could obligate firms with outstanding violations to create a plan for coming into compliance before HPD approves new contracts. Ms. Been told the Council that 26 contractors across the city are currently on enhanced review.
It was not enough to satisfy Queens Councilwoman Elizabeth Crowley.
"I do not believe that allowing contractors to run wild, padding their profits by exploiting their workers, is the answer to more housing development," she said, claiming the existing system is rife with what she called "corruption."
"How many strikes are we going to allow contractors? I mean, this is not a ballgame, this is people's lives!" Ms. Crowley continued. "How can we be an accomplice to this substandard work, to the exploitation of workers?"