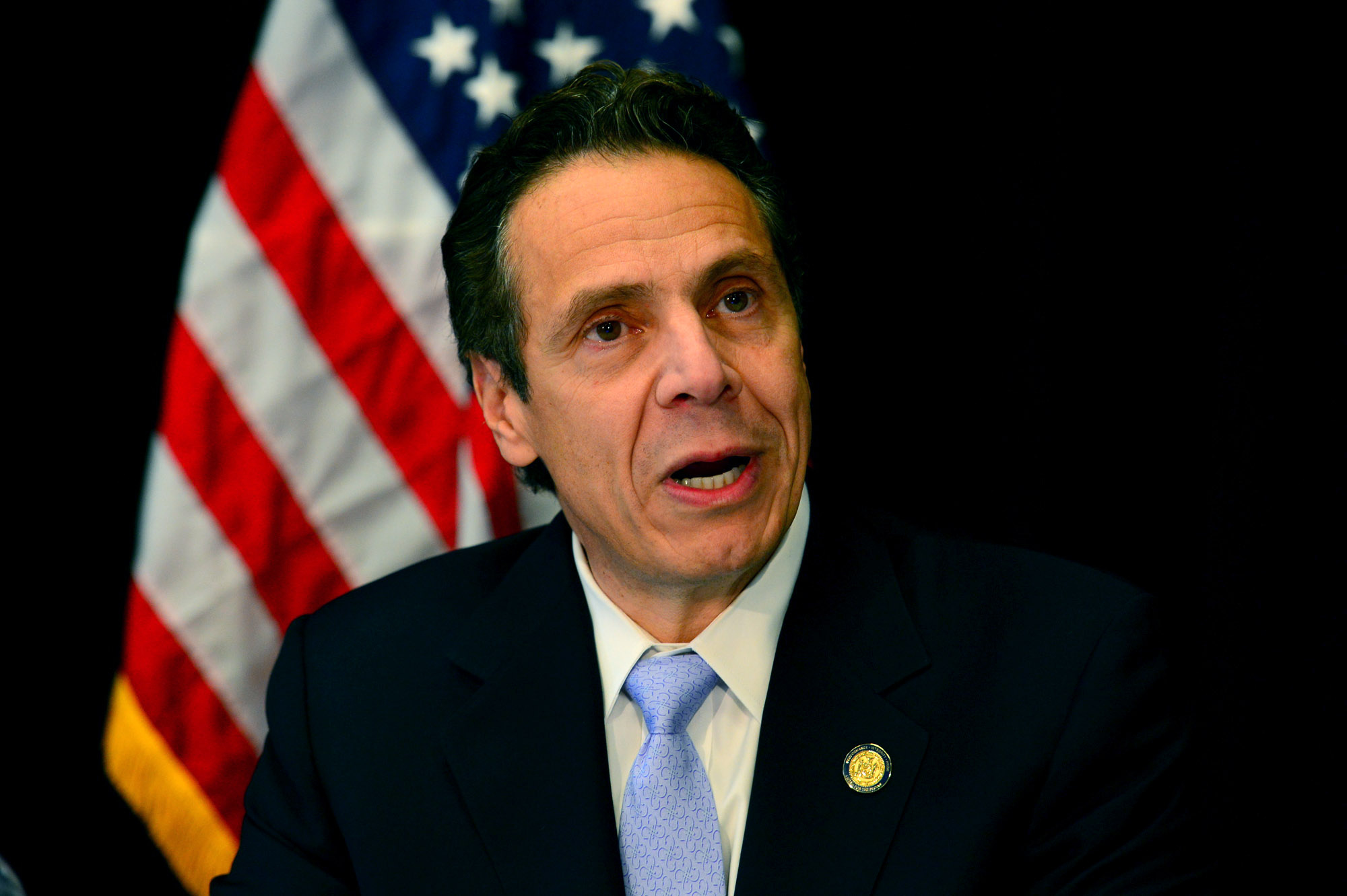 Gov. Andrew Cuomo today announced that the state expects to receive a $1 billion loan from the federal government to pay for the installation of positive train control—a system aimed at making train lines safer that transit systems around the nation are required to install in the coming years.
"The federal government is expected to approve a 1 billion loan to the MTA, the largest loan ever of its kind, for what's called positive train control," Mr. Cuomo said today during a speech at an Association for a Better New York breakfast.
Mr. Cuomo also offered up another piece of MTA news—he will re-appoint MTA Chairman Thomas Prendergast to another term leading the authority. Mr. Cuomo said he'd stood alongside Mr. Prendergast in the wake of emergencies that positive train control is aimed at preventing.
"I've seen him take command in a true crisis, which gives you a sense of the character of a person and the leadership of a person," Mr. Cuomo said.
Positive train control is a computerized system that can override human error—it will stop a train if it is routed onto the wrong track, or onto a track where it knows people are doing maintenance work—or excessive speed. Experts have said it would have prevented the deadly Metro North crash in Spuyten Duyvil, where a train took a curve going too fast and derailed, killing four people and injuring 61 others.
"It is the state of the art," Mr. Cuomo said of the system.
Transit systems nationwide are required to install the system by 2016, but with just one having accomplished it, Congress is looking to push that date back to 2018.
"It's a legislative mandate to begin with, but it provides a level of safety that is second to none," Mr. Prendergast said. "It actually virtually eliminates over-speed incidents of trains as well as collisions."
The MTA is already in the process of already implementing the system on 1,455 miles of Metro-North rails and 588 miles of the Long Island Railroad. The low-interest federal loan will be issued by the Federal Railroad Administration's Railroad Rehabilitation & Improvement Financing program, and has a 22-and-a-half year term.
But the billion dollar boost won't do anything help what is currently expected to be a $14 billion capital budget shortfall for the MTA this year—the authority had already made a budgeting assumption that it would receive the money, Mr. Prendergast told reporters after the speech.
While he was planning on the federal loan, Mr. Prendergast told reporters he didn't know until today that he would be re-appointed by Mr. Cuomo. "I honestly didn't know," he said. I'm focused on what I've got to do."
And that's figuring out a way to fund the capital program, Mr. Prendergast said, with conversations ongoing between the state, federal, and city governments that all have a stake in the MTA. The capital plan funds renovations and expansions to the system. Major projects already underway include the Second Avenue subway line. In his One New York plan, Mayor Bill de Blasio offered another project for the MTA to take on—a Utica Avenue subway line in Brooklyn, calling for a study of its feasibility but offering few details about how it might eventually be funded.
"There's very good alignment with respect to the priorities the city has and we have," Mr. Prendergast said. "Full alignment, not necessarily."
In his preliminary budget, Mr. de Blasio has set aside just $40 million for the MTA capital budget, but his office has repeatedly said more details will be in his more final budget proposal in May.