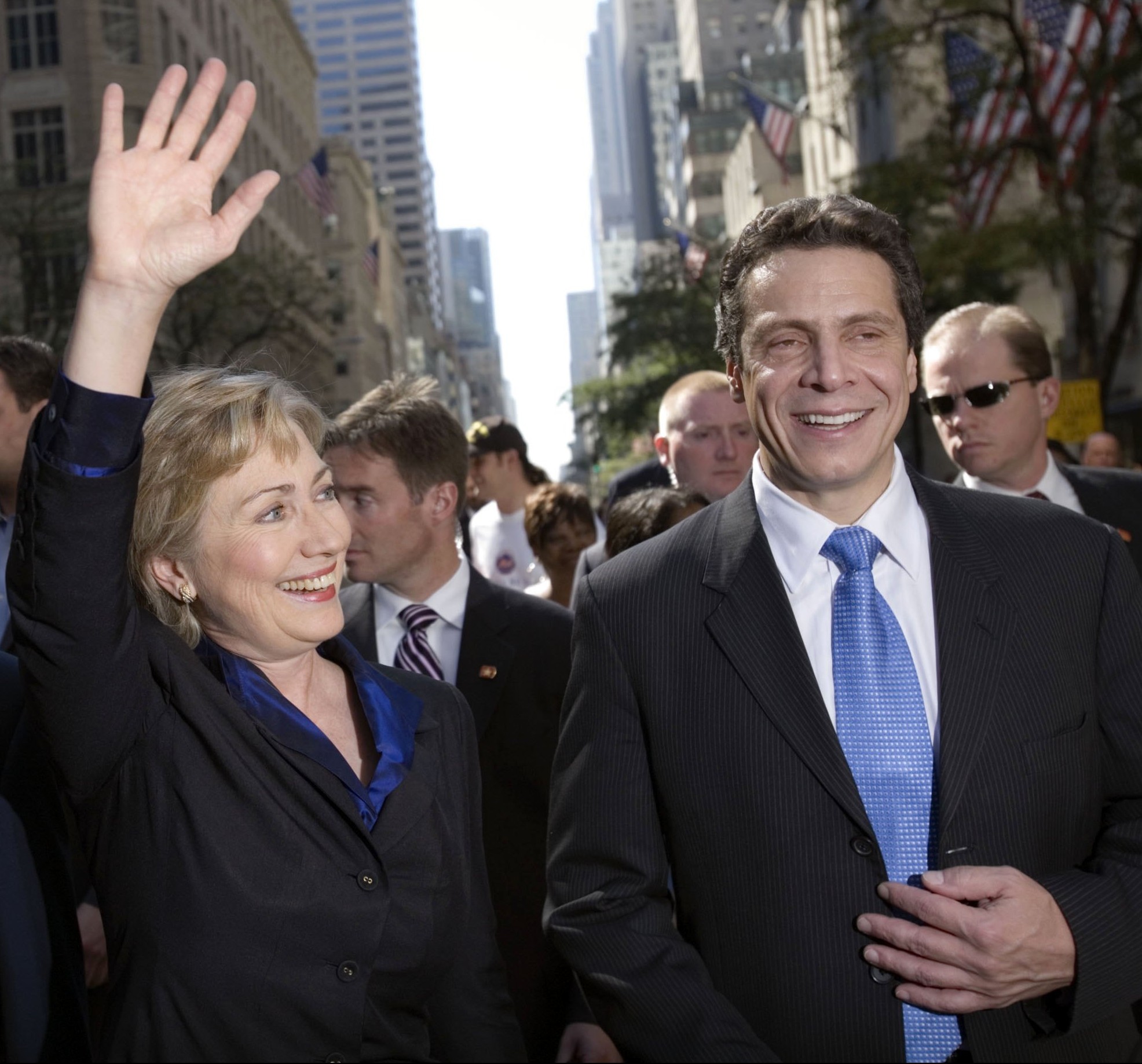 Gov. Andrew Cuomo crushed rumors he would seek the nation's highest office next year and instead announced his support for former Secretary of State Hillary Clinton, shortly after she announced her candidacy.
Mr. Cuomo lavished praise on the former first lady, who repeated polls showed would defeat him soundly in a Democratic primary in the state in which he was born and to which she moved in 1999 in order to run for the U.S. Senate. The governor hailed what he perceived as Ms. Clinton's history of fighting for the downtrodden.
"Hillary Clinton has been a lifelong champion for middle class families, an advocate for the underserved, and a fighter for civil rights," Mr. Cuomo wrote in a statement to the press. "Her record reflects the steadfast belief that every American, no matter their race, gender or ethnicity, should have the right to achieve economic security and opportunity."
"Having known and worked with her for over 20 years, I wholeheartedly endorse Hillary Clinton's campaign for President," he continued.
Mr. Cuomo served first as under-secretary, then secretary of the Department of Housing and Urban Development during former President Bill Clinton's administration.
The governor's turn toward national issues in his State of the State address earlier this year increased long-standing suspicions he would launch his own bid for the White House, despite his poor performance in most polls, and the perception that Ms. Clinton's candidacy would eclipse his.
Joining Mr. Cuomo was Congressman Joseph Crowley, who represents parts of Queens and the Bronx, and chairs the Queens Democratic Party. Mr. Crowley echoed many of the governor's sentiments about the instantaneous Democratic front-runner.
"Throughout her time in public service, Hillary Clinton has dedicated herself to helping hard-working Americans prosper while fighting for those in need," Mr. Crowley said in his own statement to reporters. "I was proud to serve alongside her as she fought and delivered for the people of New York, and I was honored to collaborate with her as secretary of state where she worked tirelessly to restore our nation's standing in the world."
Not immediately leaping on the Clinton bandwagon was Mayor Bill de Blasio, who served under Mr. Cuomo at HUD and managed Ms. Clinton's Senate campaign. Mr. de Blasio said on Meet the Press this morning that he would withhold his support until Ms. Clinton laid out "a clear bold vision for progressive economic change."