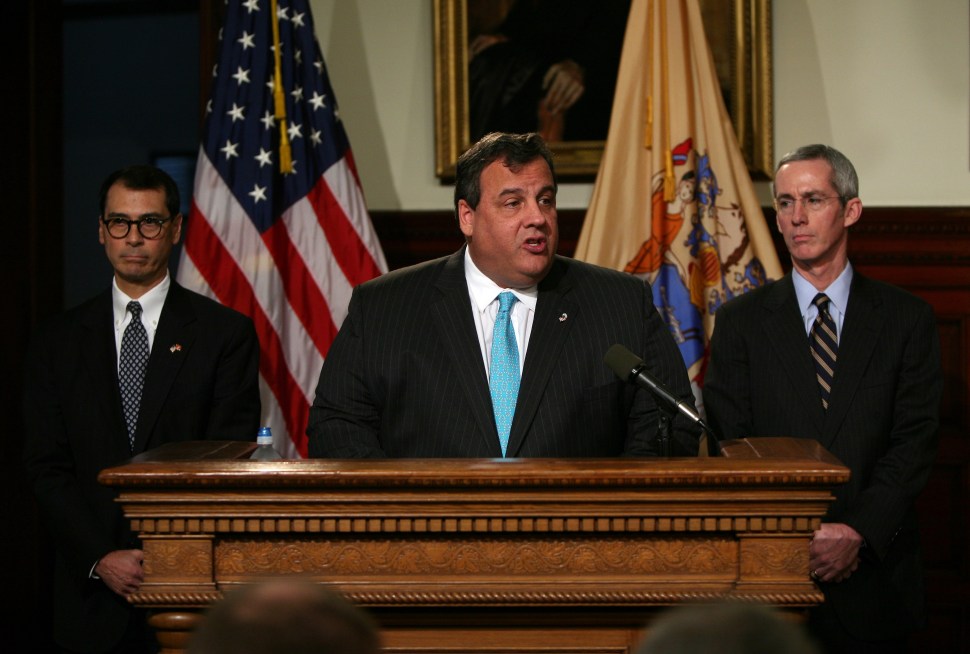 The state Supreme Court announced today that it would hear a case from Gov. Chris Christie's administration over the state's decision to cut $1.6 billion from this year's slated payment for the public pension and benefit system, drawing a somewhat muted reaction from one union leader who has vocally opposed the move.
"It's time this issue is joined," said Hetty Rosenstein, state director of the Communications Workers of America, in a statement. "For the past 20 years, the State has failed to make the required payments. The Plan has been cut 4 times. And the benefits for civilian employees have been reduced by 30%. New Jersey now has the 95th worst plan in the entire country."
The high court's announcement comes as union leaders and Christie's administration continue to clash over the state's pension and benefit system, currently underfunded by some $80 billion. Christie's proposed budget for the coming year included another partial payment into the fund, driving public labor organizations like the CWA to file second joint suit against the state for FY2016.
Superior Court Judge Mary Jacobson ruled in favor of those unions last year, arguing the state has a constitutional obligation to its public workers under the pen/ben reform Christie signed into law in 2011.
The Republican's administration later appealed that decision, and the state Supreme Court today agree to hear the appeal, scheduling oral arguments for May 6.
"Only 4 years ago, employee contributions were increased by 25% — all based upon a broken promise that the State would finally pay in," Rosenstein added. "Either we are either a nation of laws, or we aren't.  Judge Jacobson said that we are, and that Governor Christie should obey the law and fund the pension. Let's hear what the Supreme Court has to say."