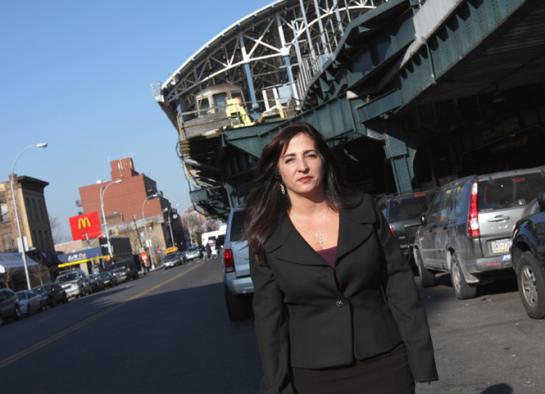 State Senator Diane Savino has a message for Mayor Bill de Blasio: stay home.
The Staten Island and Brooklyn Democrat, who is known for her outspokenness, bashed the liberal mayor on Facebook today for traveling to Iowa and Nebraska to promote his progressive message.
"look, i have no problem with the mayor being a cheer leader for the democratic party or the left wing of it,either, but, dude, you do have a city to run," Ms. Savino, a member of the Independent Democratic Conference, wrote. "if you want to go on a day trip, come to staten island and fill some potholes, come to coney island and help with youth violence, brighton beach needs its' boardwalk back and we all have build it back issues. just a suggestion…"
Mr. de Blasio is attempting to build his profile as a national leader on the issue of income inequality and in turn move the Democratic Party leftward. He plans to hold a forum on income inequality for presidential candidates, and caused a stir this week with his decision not to immediately back the presidential bid of former Secretary of State Hillary Clinton, whose U.S. Senate campaign he managed in 2000.
Today, he is in Iowa, where Ms. Clinton is campaigning. Some Democrats, including Congressman Sean Patrick Maloney, slammed Mr. de Blasio for dissing Ms. Clinton. Mr. Maloney said the mayor should have his "head examined."
But Ms. Savino, who has been critical of Mr. de Blasio before, would rather that the mayor tend to issues in his own backyard. Those include the city's plan to convert the iconic Riegelmann Boardwalk to concrete–a plan Ms. Savino and a host of elected officials loudly oppose.
Mr. de Blasio's office did not immediately return a request for comment.