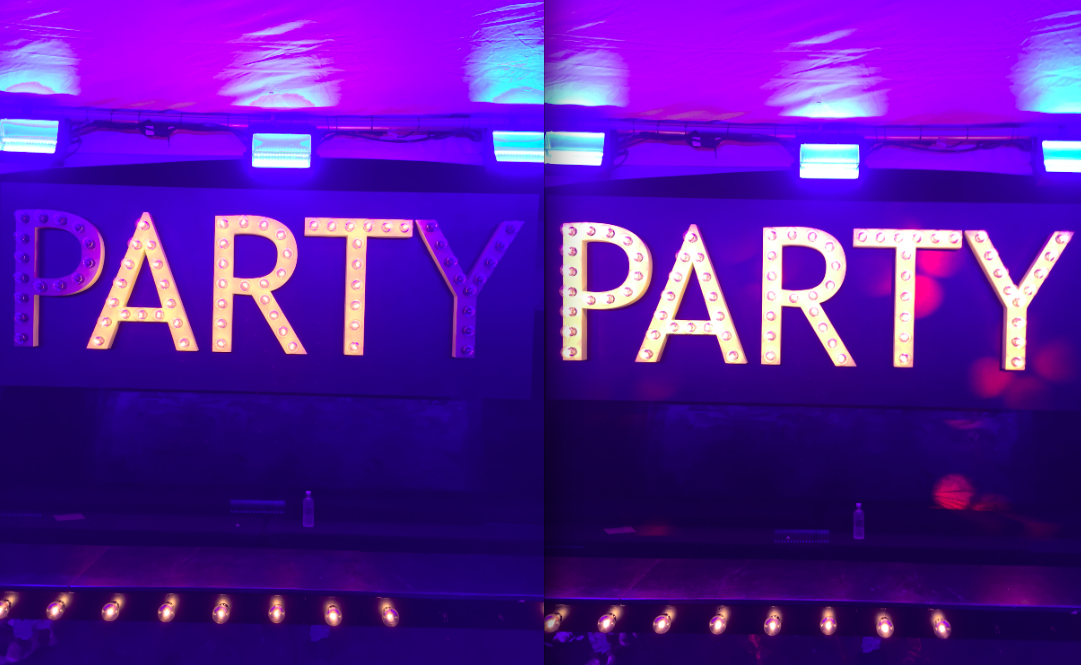 A few blocks away from the Dallas Art Fair—with its collectors rich by oil spending their loot on gorgeous works of art all of last week—is Dealey Plaza, where shots were fired at President John F. Kennedy. If a dealer could find the time to leave the booth for 20 minutes, they could walk to the Texas School Book Depository, stand across from the grassy knoll, trace the route of the motorcade, and perhaps begin to question how Lee Harvey Oswald could have fired that final shot from that impossible angle to kill the president.
This is Dallas, after all, and everyone here seems to have a distant cousin who worked for Jack Ruby, or a great-uncle who was there when Kennedy was assassinated. I'm off course here because I need to be telling you about the Dallas Art Fair and all the hullabaloo surrounding it, rather than offering cursory summaries of the Warren Report. But maybe—and I'm not trying to be a conspiracy theory crackpot here—maybe it's all connected.
Over the course of nearly a week gallivanting around this city, it's clear that, like the truths surrounding the angles of the book depository, the city reveals itself slowly, and certain contradictions emerge. It's a city where ultra-conservative friends of George W. Bush hang portraits of their corgis painted by the former president next to Flavins and Wools and LeWitts and Guytons. Unassuming bungalows bedecked like any other Texas abode actually contain wells of outsider art.
And, perhaps most prominently, it's a city where an unending stream of openings and loft parties and after-parties attended by an impressive number of visiting New Yorkers signaled the arrival of Dallas to the must-attend art world circuit. It spanned from the opening party for shows by David Salle and Nate Lowman at Dallas Contemporary, to the closing miasma of Tex-Mex cuisine and clowns and swingsets and blues concerts that is the party known as The Eye Ball.
The day after the opening of the fair, a few local collectors opened their homes to out-of-towners intrigued by what tastes lie within stately, cosmopolitan Dallas. Marguerite Hoffman—the widow of Robert Hoffman, the founder of National Lampoon and an executive at Coca-Cola—has a house so stuffed with masterworks it could be a domestic museum in the mold of The Frick, with a wowing horde of Joseph Beuys and Robert Gober and Gerhard Richter, and a few Twomblys and Stellas and Rothkos sprinkled around for good measure. Becky Bruder, a Dallas Contemporary board member, took visitors around her collection of little-known drawings, though they had to compete with the big and beautiful Peter Saul in the opening foyer, and a sparkly Chris Martin opposite a Malcolm Morley in the kitchen. And then, at the home of Christen and Derek Wilson, the high walls are adorned by a massive Wade Guyton as you walk in, a Sterling Ruby sculpture in the den, and a Dan Flavin in the parlor.
Ms. Wilson, one of the city's more visible collectors on the society circuit, was especially chipper given the fact I had seen her not 12 hours earlier, at the Deep Ellum gallery That That, which had been taken over by art fair party boy Tolga and Lower East Side nightclub Happy Ending to throw parties hosted by model Erin Wasson, all amid a guerrilla-style exhibition featuring Still House Group artists Brendan Lynch and Dylan Lynch. Ms. Wilson was there dancing well into the morning hours, as L.A-based artist Nick Stewart—who also had works in the show—spun country tunes and gallery proprietress Sam McCurdy held an ashtray-laden salon in one of the back rooms, which is constructed using wood left over from the Chanel Métiers d'Art extravaganza Karl Lagerfeld brought to Dallas a few years back.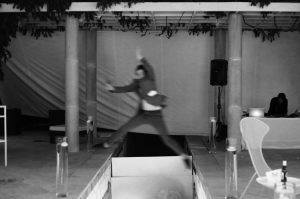 Another impressive Dallas house: Jodi Shelton's 18,000-square-foot modernist pad, the site of a cocktail party for public art exhibition AURORA, which had a river running through the center of the circular abode. The stream, though, had been drained, and jumping over the ravine became a party game once enough booze was consumed.
That night was the MTV RE:DEFINE gala, an annual fundraiser held at the Goss-Michael Foundation that ended up raising $2.2 million for Dallas Contemporary and the MTV Staying Alive Foundation, thanks to some enthusiastic paddle-pointing by auctioneer Alexander Gilkes, who has always looked like he had sprang forth from a Ralph Lauren Polo ad.
"There's a big amount of Dallas collectors willing to spend at these things," Mr. Gilkes told me after the gala in his plummy Eton accent. He noted that he loved being in Dallas, even if his wife, fashion designer Misha Nonoo, was quite mad he was missing the Save Venice gala back in New York. Life is hard.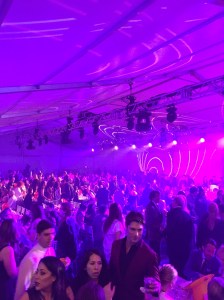 The next day, before the decadent $2,500-a-head Art Ball dinner, the English dealer James Cope had scored a coup by luring Dan Colen down to Dallas's Cedars neighborhood, dotted with galleries, to have a show at his house-slash-gallery, And Now. (Or, as some suggested, Gagosian Gallery had scored a coup by making inroads into the burgeoning Cedars art scene by having one of its artists become a highlight of the city's art week.) The show was spread throughout the house—which was ingeniously a down-home country-style porch on the outside and a sleek white cube on the inside—and featured some bondage gear build into an installation along with smaller printed works of shirts that Mr. Colen told me came from J. Crew catalogs.
The sculpture in the front of the gallery was on sale for $125,000, and the paintings in the back were going for $55,000.
"Once you see the space in there, it's hard to say no to having a show," said Mr. Colen, standing on the porch that just minutes after the show opened was already packed with luminaries both local—Dallas Contemporary Director Peter Doroshenko—and from New York—Marlborough Chelsea director Max Levai, who worked with Mr. Cope when he was Marlborough's director of sales.
I wanted to stay and talk with Mr. Colen and Mr. Cope, but it was off to Art Ball at the Dallas Museum of Art, which was somehow different than museum galas in New York. I don't think anyone would wear a dress that proclaims "Moschino, King of Fashion" in the style of the "Budweiser, King of Beers" logo. I don't think the silent auction would include an ultra-sequined sweater emblazoned with the phrases "Hi haters" and "Bye haters." I don't think the perfume and cologne and hair spray would mingle in such a potent way as to burrow inside your nose for days.
"Usually this is really old school, but tonight it should be really fun," said Kenny Goss, he of the Goss-Michael Foundation (the foundation's other namesake, singer George Michael, separated from Mr. Goss a few years back, but the Michael Craig-Martin portrait of the genius behind "Faith" and "Father Figure" still hangs at the foundation's headquarters).
It was time to bounce to a decidedly less posh bar in the Cedars where Mr. Colen was having his after-party: the dastardly named Lee Harvey's. It's a glorious country-fried dive bar, with a sprawling outside area and barkeeps slinging beers and shots for near-nothing, and a mainstay of curators and artists associated with the S.C.A.B. art collective (it stands for Socialized Contemporary Artists Bureau), which counts nearby spots Homeland Security and RE Gallery as partners in crime.
Usually, the unexpected guests at Lee Harvey's are drunks with no teeth or a stray fiddle player who takes the stage and starts playing, but tonight they were glittery art figures in town from New York: dealers Michele Maccarone and Jack Hanley, the Armory Show communications director Audrey Rose Smith, the artist Jonah Freeman and his girlfriend Arden Wohl, and the latest New York-famous artist to have a solo show at Dallas Contemporary, Nate Lowman.
"Oh, could you please introduce me to Nate Lowman?" asked a young woman across the picnic table at Lee Harvey's. "He's so.. I love his work. He's so… he's so dreamy."
She was a budding Dallas socialite, very pretty and very smart, who works as a fashion editor at a local magazine. She told me her father is a high-up executive at Halliburton.
"Can you introduce me to him?" said the fashion editor.
"Sure," I said.
I went up to Nate Lowman and made the grand historic introduction to the fashion editor with bright eyes and bright eye makeup. It was warm out, the country music band was playing loud and fast and hot, the beer was cheap and cold, and everyone usually at odds in New York acted nice under the haze of good fiddling and better tequila. Lee Harvey's was a fun time. The collectors who fund this week of revelry may have stayed at the DMA, but the people who give it the cache that could raise it above a Texas-centric concern took to a saloon named for the man who murdered a president by himself. Supposedly.