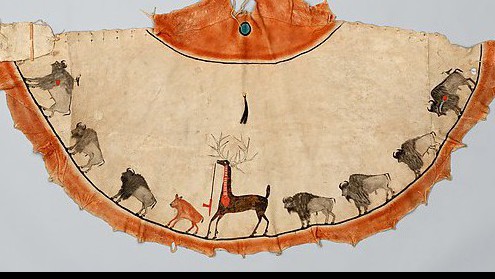 I was attending the dress rehearsal of a Chinese opera in the Metropolitan Museum of Art's Temple of Dendur and ran into ex-ArtNews Editor-in-chief and Instagram powerhouse Robin Cembalest.
Those of you reading that sentence and living in the boonies and wondering if New York is always like this, well, yes it is.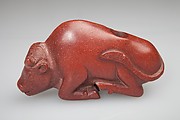 "Want to go to Urlanski after?" I said, mispronouncing the name of the Polish artist, Piotr Uklański, who currently has two shows at the institution. "No," she said. "Don't miss Plains Indians." I made a face. A show about American Indians seemed to be the Met's way of going after the art-lovers-with-strollers market, just one step away from dinosaur bones or frog exhibitions at the densely child-packed American Museum of Natural History across town
Which is not to say there isn't a marvelous show possible on the topic of Plains Indians art, but it is a not a core Met discipline; it's like going to the Philharmonic to hear hip-hop. She saw my snobby art-world disdain and repeated her insistence. "Come on," she said, pulling me. I admit, and for this I will go to art-world hell, that I tagged along only to see the scarves in the exit-room gift shop.
Yet, it's a great show.
Textured, involving, long overdue. Immersive, so you get a sense of the people, of the rhythms of their lives over centuries. But don't believe me, Holland Cotter in the New York Times said, describing some of the items: that "They are all part of an exhibition that has to be one of the most completely beautiful sights in New York" right now. There is beadwork, feather headresses, material that could look like kitsch, that even should look like it given how much we've seen it copied and charicatured and minimalized, but doesn't remotely. You find visitors to this show really looking at the objects, enchanted by them, stunned by how fresh and modern centuries-old pieces look, and by the interesting issues raised by the sometimes riveting contemporary art on view.
According to the museum, the show features "Works of art collected centuries ago by French traders and travelers will be seen together with those acquired by Lewis and Clark on their famous expedition of 1804–06, along with objects from the early reservation period and recent works created in dialogue with traditional forms and ideas." It's 2,000 years of a culture, of a specific aesthetic and more natural way of life, and it's seemingly in every medium. It's so refreshing it makes you giddy.
Gaylord Torrence of the Nelson-Atkins Museum of Art and Judith Ostrowitz of the Met are the curators of the exhibition and they deserve applause.