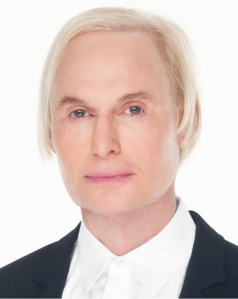 Celebrities like Kelly Ripa and Joy Behar paid tribute last week to the Dr. Frederic Brandt, the famed dermatologist who died of reported suicide shortly after his unflattering portrayal on Unbreakable Kimmy Schmidt.
But the stars who solicited Dr. Brandt's services were not the only ones who respected his work.
Today, the American Society for Dermatologic Surgery (ASDS) announced they are paying tribute to Dr. Brandt by setting up two memorial funds in his honor, "designed to provide opportunities for ASDS members, industry and any interested donors to support the field of cosmetic dermatology that Dr. Brandt held so dear," according to a press release.
The first, the Fredric S. Brandt, MD, Innovations in Aesthetics Fellowship Fund, will "support the career development of junior dermatologic surgeon-scientists focused on cosmetic treatments and patient care."
The second, the Fredric S. Brandt, MD, Memorial Research Fund, will "support well-conceived clinical research projects in cosmetic dermatologic surgery or Board-directed research relating to the safety of cosmetic procedures."
Anyone who wishes to honor Dr. Brandt's legacy may donate to the funds at any level of support.
"Dr. Brandt was one of the country's most accomplished and revered cosmetic dermatologists," ASDS President George J. Hruza said in the release. "He earned widespread respect among his colleagues for his work ethic and innovative mindset, while playing an integral role in multiple advancements in the field."
"We will greatly miss his sharing of skills and expertise," the statement continued. "Through these memorial funds, ASDS hopes to honor his legacy."