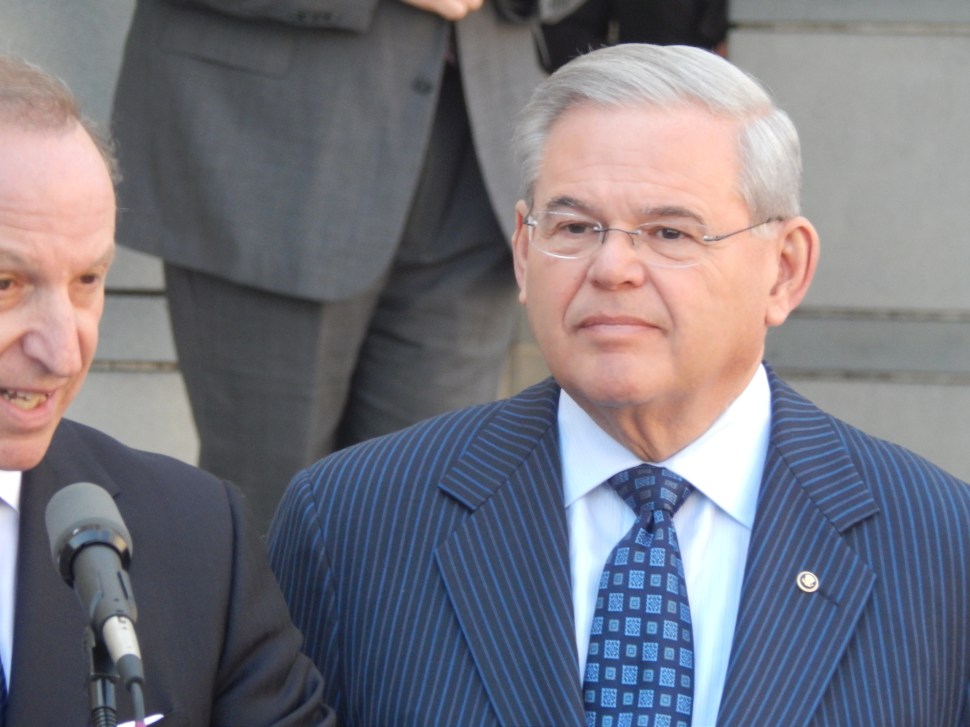 New Jersey voters are paying close attention to the recent federal indictment of Democratic Senator Robert Menendez, and many believe that despite his claims to the contrary, he is guilty as charged. That's the bad news from the most recent statewide survey of registered voters from Fairleigh Dickinson University's PublicMind. The good news is that he's not alone! Most also believe that politicians frequently do the kinds of things that's been alleged of the Senator. Apparently he's in good company.
Among New Jersey residents, 58 percent believe that it's likely Senator Menendez is guilty as charged, with 28 percent who believe it is very likely.  Republicans (73%), whites (67%), and men (62%) are among those most likely to disbelieve the senator's claims of innocence.
Senator Menendez's alleged behavior is fairly typical of what all politicians engage. Apparently, it's just that Senator Menendez was caught whereas his peers often get away with it. On this question, the same sentiment prevails across a variety of groups. Majorities of Democrats, Republicans, independents, men, women, whites, the older and younger all believe politicians frequently abuse their power while in office.
"The public has grown almost immune to stories of unethical behavior among politicians. If true, the charges against Senator Menendez would hardly put him at odds with his peers, at least according to the public" said Krista Jenkins, professor of political science and director of PublicMind. "The public increasingly equates political power with its abuse among today's politicians."
The allegations have taken a toll on the Senator's favorability rating in the state as well. A little over a year ago, thirty percent had a favorable impression of him with 33 percent holding unfavorable attitudes. Today his favorable ratings are down to a quarter (23%) and his unfavorable have increased to 39 percent. By contrast, the other senator from New Jersey – Democrat Cory Booker – continues to strike a more positive note among residents. His favorables are more than double those for Senator Menendez (47%), a number that is unchanged from March of 2014 (47%).
As for how closely New Jerseyans are following the legal case against Senator Menendez, 23 percent report paying close attention, with an additional 29 percent who say they're paying some attention. The degree of attentiveness helps to explain respondents' accuracy when asked what, exactly, Senator Menendez is charged with doing. They were asked whether he took money from a wealthy donor in exchange for political influence OR used his political power to punish someone who would not contribute to his campaign. Over half (54%) correctly said he allegedly took money from a wealthy donor in exchange for political influence. A third (33%) were unsure and seven percent said he tried to punish someone for not making a donation. The most attentive were also the most accurate in their perception of what he is alleged to have done.
"Unfortunately for him, the allegations against Senator Menendez are weakening opinions that were already divided. It doesn't help that this seems to be one news story about politics that many are following closely and can identify what's behind the allegations," said Jenkins.
If events unfold in a way that require Senator Menendez to leave office before his term expires, the state would be left with a vacancy. Governor Christie would have to pick a replacement. The same survey asked respondents whether a replacement for Senator Menendez should be someone who is currently serving in the state legislature, or is among the New Jersey delegation to the U.S. House of Representatives. Opinion is divided with 30 percent favoring someone from the state legislature, and 24 percent preferring someone who is currently in Congress. A plurality (38%) don't have a clue whom they'd prefer. As for whether that person should be a woman or a man, the collective response seems to be who cares, as 69 percent said it doesn't matter. Seventeen percent would prefer a woman with five percent favoring a man. However, a quarter of Democrats (28%) elevate the importance of gender in a possible replacement.
The Fairleigh Dickinson University poll of 911 adults in New Jersey was conducted by telephone with both landline and cell phones from April 13 through April 19. The margin of error is +/- 3.3 percentage points.