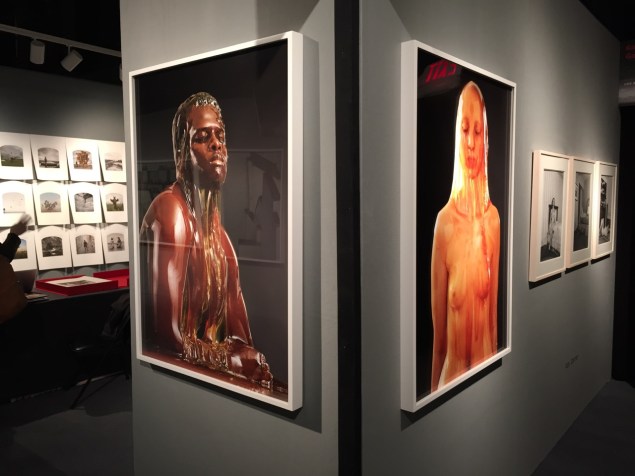 In the photography world, there's no bigger art fair than AIPAD. The fair which runs from April 16 through 19 at the Park Avenue Armory, is now in its 35th year. The 2015 edition features 89 galleries, all of them members of the Association of International Photography Art Dealers, who are showing works from the 19th century to today, many of them rare, in addition to video and new media.
The fair is a chance for photo collectors and professionals to take the temperature of the field, and comes at a prime time for doing so. During the first week of April, Sotheby's, Christie's, and Phillips held their major photography sales. Sotheby's evening sale, which included the much-anticipated Brown Sisters Series by Nicholas Nixon, totaled $5.2 million. Christie's 20/21 Photographs sale raked in $4.2 million. Phillips evening and day sales combined totaled $7 million.
Here are five artists on offer at AIPAD worth looking twice (or more) at: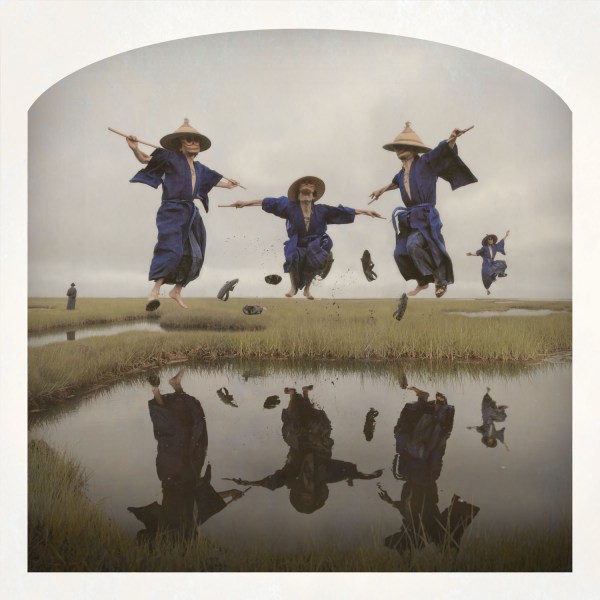 Kopeikin Gallery (Los Angeles)
Nicholas Kahn and Richard Selesnick
Gallery owner Paul Kopeikin describes the artist pair as "New York favorites." "The Truppe Fledermaus & the Carnival at the End of the World," the series he's brought to the fair, is a darkly humous fictional narrative about a cabaret troupe that travel rural parts of the country, performing for no one on the edges of towns. Sometimes characters are ankle high in a marsh, framed by dramatic sky, other times their organic costumes made of grasses, reeds, and branches make them look like monsters from the deep. They take their inspiration from Japanese Ukiyo-e prints of the floating world, and in this case, flip the concept to present their own take: 100 Views of the Drowning World, which contains environmental undertones referencing global warming and ecological destruction. Photos in the series are going for $2,000 each, unframed.
Hans P. Kraus Jr. Fine Photographs (New York), Robert Koch Gallery (San Francisco), Charles Isaacs Photographs (New York)
Captain Linneaus Tripe
Captain Tripe was an officer in the British army who documented the natural landscape and cities of India and Myanmar, formerly Burma, between 1854 and 1860. He traveled on diplomatic expeditions through the counties, photographing cultural heritage sites—some of which have since been destroyed—and religious and secular buildings. His work is currently being showcased in a major traveling exhibition, currently on view at the Met. But AIPAD is the other catch a glimpse of this important series, because three well-known galleries are selling the work. Tripe's 1855 image of the Guatama Shrine at Chris Isaacs is going for $30,000.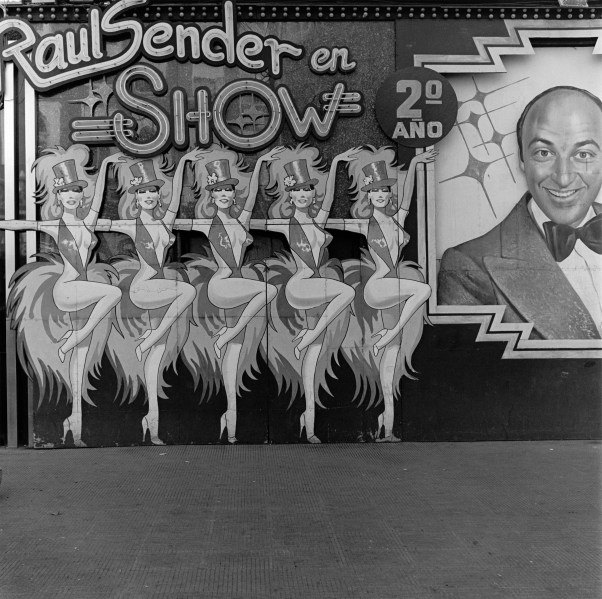 Throckmorton Fine Art (New York)
Mario Algaze
The Cuban-born, self-taught photographer has captured street scenes in Cuba, Mexico, Colombia, Ecuador, Guatemala, Bolivia and Spain since 1974. He is known for the unique way in which he captures light, and aspects of daily life. Mr. Algaze works in the modernist tradition of black and white, most often photographing his subjects in the early morning. He has a solo show up at Throckmorton through May 16. Works range in price from $2,500 to $4,000.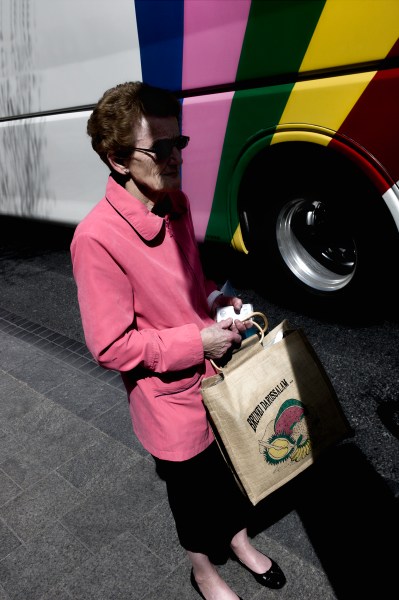 Michael Hoppen Gallery (London)
Eamonn Doyle
The Dublin-based photographer worked for many years in the music industry, but returned to photography 2008. His debut photo book, titled i, contains imagery of mostly elderly figures he shot in and around the city center, often shot from above with jarring perspective, and flat, even colors. His compositions can be likened to the graphic quality of Japanese prints, and works in the "i" series are priced at $2,200 each.
Rick Wester Fine Art (New York)
David Leventi
Mr. Leventi, who was the former assistant of Robert Polidori, creates photographs of the opulent splendor of opera houses all over the world. His work is going to be the subject of a forthcoming book published by Damiani. The artist describes the ten-year project on his website as a remembrance of his grandfather, an opera singer who performed for prisoners and officers while held at a POW camp in the Soviet Union during WWII. The images not only documents what he deems "national and cultural landmarks," but "symbols of their nations' wealth and grandeur, their dedication to the promotion of the arts and to bringing communities together." Photographs range in prince from $4,800 to $17,000, depending on the size of the print.