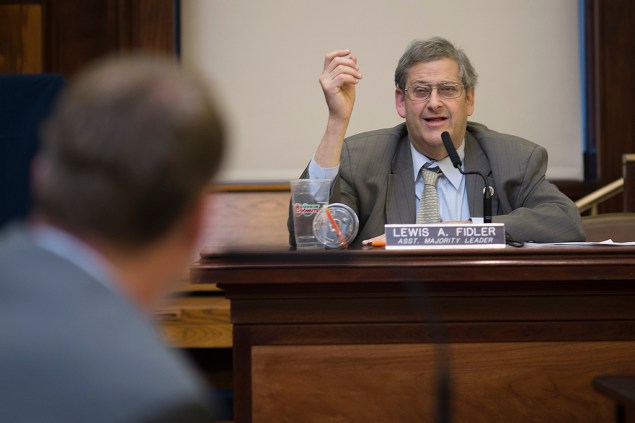 After months of searching, former Councilman Lew Fidler announced this afternoon that he found a kidney donor.
Mr. Fidler, a Brooklyn Democrat, had been actively seeking a donor since last September. He said his kidneys failed following an allergic reaction to a prescribed medicine to control his gout.
"GREAT NEWS! I AM GETTING A KIDNEY! Surgery set for May 21st! I am grateful, ecstatic…and a bit nervous," Mr. Fidler, 58, wrote on Facebook. "So many people to say thank you to….including a donor whose identity I believe I will know soon. Stay tuned!"
Mr. Fidler, who served in the City Council for 12 years and is a practicing attorney, was a counsel in Council Speaker Melissa Mark-Viverito's office after he was term-limited out of office. He now works for Brooklyn Borough President Eric Adams.
Still active in southern Brooklyn politics, Mr. Fidler unsuccessfully ran for the State Senate in 2012, losing by a handful of votes to Republican David Storobin.
Mr. Fidler represented the neighborhoods of Canarsie, Marine Park, Bergen Beach and Mill Basin. Alan Maisel, a close ally, replaced him in the City Council.