The name of law firm of Skadden, Arps, Slate, Meagher & Flom doesn't exactly conjure images of scrappy young upstarts, fighting for a piece of the pie. To be sure, Skadden's lawyers do plenty of scrapping and fighting, but their portion of the pie—to say nothing of those portions belonging to the firm's corporate titan clients—is already substantial, if not downright absurd. Still, everyone's gotta start somewhere. And when Roger S. Aaron joined the firm in the late 1960s, after graduating from Yale Law School, skipping out on better-recognized brands, it was a bit like taking an offer from a start-up rather than one from Facebook or Google.
Of course, there was a time when similarly skeptical comparisons might have been made regarding Facebook or Google, and Aaron, who died in 2012, at 69, was himself instrumental in his firm's rise to the highest echelons of the New York legal world. A disciple of Joseph H. Flom himself–who specialized in mergers and hostile takeovers–Aaron became a partner and the head of the corporate practice group, a position from which he helped to conduct some of the biggest deals of his era. And naturally, he used some of the proceeds to buy great real estate–in Aspen, Scarsdale and at 1010 Fifth Avenue, where his wife, Virginia, just sold her three-bedroom co-op for $5.4 million, according to city records.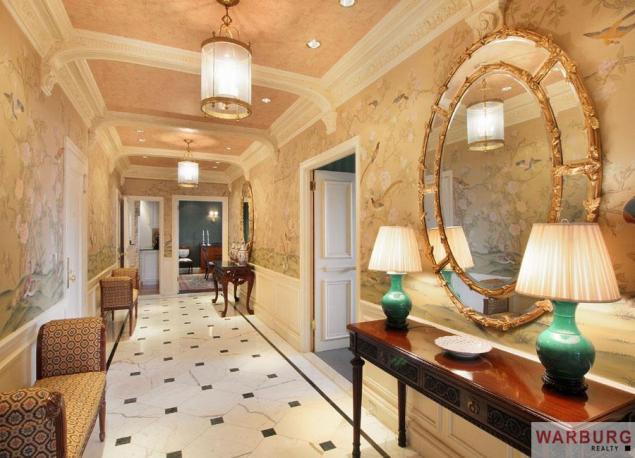 The listing, held by Bonnie Chajet and Ronnie Lane, at Warburg Realty, is pretty stingy with the details, though the building must have something going for it, as the buyer, one Jane R. Ellison, already lives there, in a similarly-size unit several floors down. That apartment actually looks more up-to-date, if we're being honest. But the Aarons' old place is handsome enough, with a 32-foot gallery, a south-facing living room complete with wood burning fireplace and open views from every room. There's also some odd wallpaper on the kitchen ceiling, but hey, it's only a starting point.