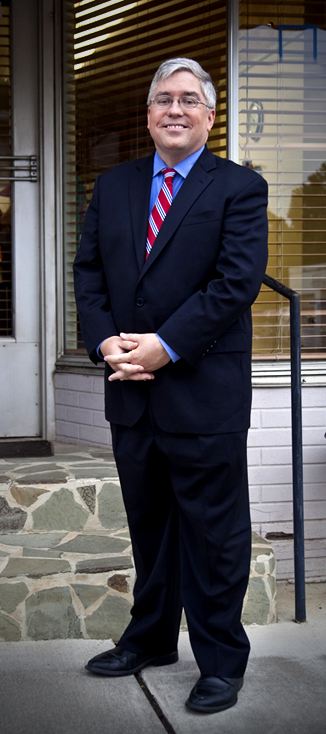 From the "Where Are They Now" bin comes a story that reveals a strange quirk. By January 2017, one of the most prominent New Jersey Republicans on the national scene could very well be a guy in West Virginia.
West Virginia Sen. Joe Manchin will not be running for governor in 2016, according to a Facebook posting by the West Virginia Democratic Party. An item in Politico's "Morning Score" this morning noted that this is good news for national Democrats hopes to regain the majority in the US Senate in either 2016 or 2018 when the popular Mountain Stater runs again. But his decision not to run for Governor opened up an opportunity for Republicans who hope to succeed Democrat Earl Ray Tomblin, who became acting governor when Manchin ran for Senate and then won two terms on his own.
The frontrunner on the Republican side is West Virginia Attorney General Patrick Morrisey, who put out a confident-sounding statement immediately after Manchin's decision.
That's where it gets interesting for longtime followers of New Jersey political action. Morrisey played a role in one of the most entertaining Republican primaries in NJ history.
In 2000, beloved Congressman Bob Franks announced that he'd be leaving his seat in District 7 to run for the US Senate seat that had been vacated by Frank Lautenberg's retirement. That set off a scrum in which several candidates, including Mike Ferguson and Tom Kean Jr., suddenly moved to the district to compete for the Union-, Middlesex- and Somerset-County based seat.
The Morrisey campaign put out a press release on April 13, 2000, touting a poll on PolitickerNJ (then known as PoliticsNJ) that showed the Westfield-based Morrisey receiving 34% of the vote, with Essex County Assemblyman Joel Weingarten coming in second with 28%, Mike Ferguson receiving 20%, and Tom Kean Jr. garnering 14%.
The primary was exceptionally nasty with a shadowy independent expenditures PAC called Council for Responsible Government firing broadsides against on Weingarten and Kean. Ultimately, Ferguson prevailed by running up the count in Somerset and Middlesex, where he had surprised many by winning the line, while Kean's win in Union didn't provide enough of a margin, hurt by Weingarten's third-place showing after he had won the line.
A Rutgers grad who grew up in Edison, Morrisey was a strong insider candidate. After Rutgers Law, he had done legal work for Members of Congress and the NRCC before eventually serving as a highly placed staffer for Virginia Congressman Thomas Bliley, the then-Chairman of the House Committee on Commerce. Morrisey actually was endorsed by 13 Representatives in his bid – odd for a contested primary in a House race (though the list included none from New Jersey). He had also worked within the NJGOP a good bit, serving on the press staff for Gov. Whitman when she ran for US Senate and for Cary Edwards when he ran for governor.
Despite his strong showing in the Politicker poll, Morrisey came in a distant fourth in all three counties, notching a total of 2237 votes to Ferguson's winning 10,504.
In 2006, Morrisey moved to West Virginia and then in 2012 defeated five-term incumbent Darrell McGraw to become the state's first Republican Attorney General since the Depression. Any West Virginia Republicans thinking about primarying Morrisey might want to take a look at the wayback machine to 2000—things can get rough in New Jersey.