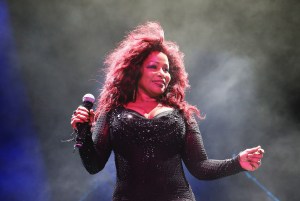 Making a scene in New York isn't always easy, but being part of one can be surprisingly simple: Just cough up for a ticket to one of the many benefits held throughout the city or beyond. Of course, you must dress the part. And you may not know anybody (or maybe you would prefer that). And you'll likely have to sit through a long speech or 20 and eat some form of chicken. But the drinks, entertainment and knowledge that your money is going toward a good cause make it worth the investment. Here are fundraisers that deserve your attendence in the coming months.
APRIL
Wednesday, April 15
53rd Annual New York Leatherneck Ball
Semper Educani
Shine your beadwork and draw your bow tie tight for the Marine Corps Scholarship Foundation, the nation's oldest and largest provider of need-based scholarships to military children. Congressional Medal of Honor recipients frequently attend, as do business leaders, including this year's honorees: Cantor Fitzgerald's Howard W. Lutnick and Phebe N. Novakovic of General Dynamics. Just don't get bombed.
Waldorf Astoria, tickets $5,000 and up, mcsf.org/event/leatherneckball
Thursday, April 16
New York-Presbyterian Annual Gala
Have a heart
First, she told Lucky she likes bandage dresses. Then she worried that potential singing partners fear she has "the plague, or leprosy." Then she sang in "Heartbeat Song" of feeling "it rising/ temperature inside me…" Sounds like original American Idol Kelly Clarkson is right where she needs and wants to be, headlining New York-Presbyterian's annual celebration of everything its physicians, nurses and clinical researchers do to provide world-class, comprehensive and compassionate heath care for women.  
Waldorf Astoria, tickets $1,500 and up, (212) 921-9070
MAY
Tuesday, May 5
Gala Benefit Dinner for Women's eNews
Extra! Extra! Tweet all about it!
Does the 21st century lack for leadership? Not according to Women's eNews. The award-winning nonprofit news service will name 21 leaders for the 21st century for the 13th year in a row—or 273 since 2002 (but who's counting).
This year's honorees include Rochelle G. Saidel, executive director of Remember the Women Institute, which conducts research about women victims of the Holocaust, and Marcy Syms, president of the Sy Syms Foundation. 
JW Marriott Essex House, tickets $500 and up, (212) 244-1720, womensenews.org
Monday, May 18
Manhattan Theater Club's 2015 Spring Gala
Well, almost every Monday off…
Some 90 percent of actors are unemployed at any given moment, according to Actors Equity. Show those who land a part in New York that you appreciate their efforts on their one day off at the Manhattan Theater Club's annual spring fundraiser. Performances will include showstoppers from Broadway musicals. 
Cipriani 42nd Street, tickets $2,000 and up,
(212) 399-3000, x4147, manhattantheatreclub.com
JUNE
Wednesday, June 3
Celebrate Brooklyn! Opening Night Gala
Cool before Brooklyn was
Ten-time Grammy winner Chaka Khan headlines an Opening Night Gala to benefit Brooklyn Information & Culture. Other acts scheduled to perform in the borough's best concert series include Interpol (July 21), and Willie Nelson & Family and Old Crow Medicine Show (August 12). Prospect Park Bandshell, tickets for gala $500 and up, (718) 683-5633.
Tuesday, June 9
Poetry Society of America Benefit
What rhymes with ka-ching?
The nation's oldest poetry organization will kick off its annual fundraiser at the New York Botanical Garden with cocktails and a private viewing of "Frida Kahlo: Art, Garden, Life" followed by a stroll on—what else?—the Poetry Walk to dinner. The event will honor conceptual artist Jenny Holzer, known for slapping poetic provocations such as "USE A STUN GUN WHEN THE PERSON COMING AT YOU HAS A GOOD EXCUSE" on buildings, benches, aerial banners and more. Steve Martin and his wife, former New Yorker writer Anne Stringfield, serve as honorary co-chairs. 
New York Botanical Garden, tickets $500 and up, (212) 254-9628, poetrysociety.org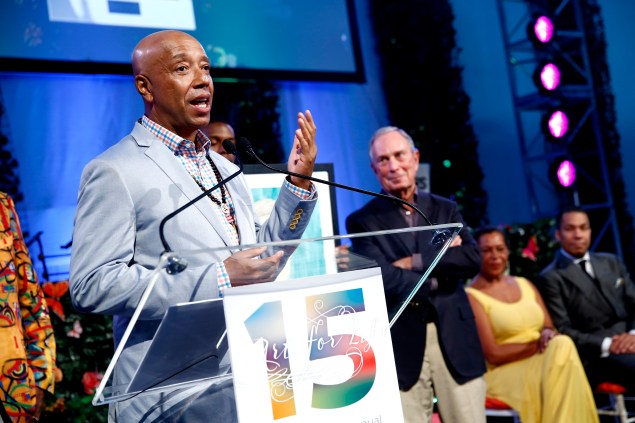 JULY
Saturday, July 18
Rush Philanthropic Art for Life Gala
Planting acorns to grow the artists of tomorrow
It has been 20 years since the brothers Simmons—visual artist Danny, Def Jam founder Russell, and Joseph "Rev. Run" of Run-DMC—established Rush Philanthropic to expose inner city youth to art and support emerging artists. Their efforts have garnered support from the likes of Alec Baldwin, Jay Z, Bill Clinton and Martha Stewart. The 16th annual Art for Life Gala will celebrate that support while raising more.
Fairview Farms, Bridgehampton, tickets $1,500 and up, (212) 254-6677, rushphilanthropic.org
AUGUST
Sunday, August 2
Parrish Art Museum Summer Family Party
Who let the kids out?
There are 14 acres to meander at the Parrish Art Museum in Southampton—but wander too far during the Summer Family Party and you'll miss the fun. The gorgeous museum, designed by Herzog & de Meuron, will keep the action lively at its second-annual family fundraiser, with a slew of al fresco art activities.
Parrish Art Museum, Water Mill, N.Y., adults $110/$100 members, children $85, $75 for members, (631) 283-2118, x150, parrishart.org
SEPTEMBER
Tuesday, September 8
Bob Kyle Memorial Golf Classic
One sure way to get into the Maidstone Club 
Named for a board member who also belonged to one of Long Island's pickiest private clubs, The Retreat's 12th annual Bob Kyle Memorial Golf Classic will benefit the agency's battle against domestic violence, including providing shelter, counseling, legal advocacy and more on the East End. Along with drinking and dining, golfers get a round on the Maidstone's par-72 course, which this year snuck in at No. 98 on Golf Digest's latest biennial ranking of America's 100 Greatest Golf Courses.
The Maidstone Club, East Hampton,
tickets $675, (631) 329-4398, theretreatinc.org 
Monday, September 28
American Theatre Wing 2015 Gala
Forget Darth Vader, he also voiced, "This is CNN"!
We can't get enough of James Earl Jones nor, apparently, can his peers. The American Theatre Wing will honor the Tony, Emmy, Golden Globe and Honorary Academy Award-winning actor at its 2015 Gala, which benefits theatre education. Stars always  turn out, with last year's gala attracting Len Cariou, Dan Rather, Sir Howard Stringer and more. The Plaza, americantheatrewing.org, (212) 765-0606 or email gala@thewing.org for further information.