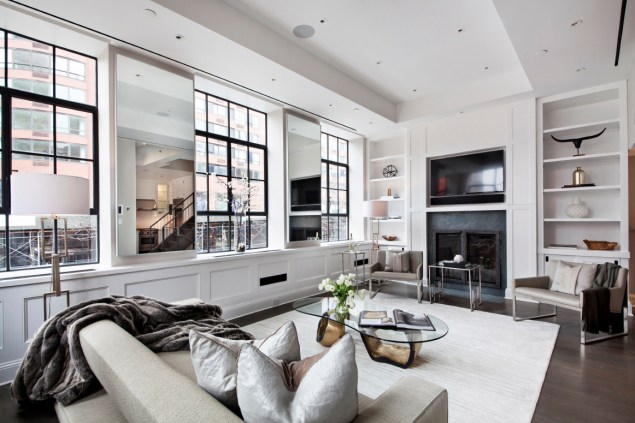 The southwest corner of 94th and Third Avenue was for many years a humble parking lot, which was unremarkable for a tiny parcel in the relatively unpretentious cut of the neighborhood east of Lexington. But in recent years, as new condo towers and luxury conversions pushed eastward, the undeveloped lot came to seem very strange indeed.
So it comes as no surprise that KLM Equities, which bought the site in 2006, has built a handsome, brick six-story townhouse at 182 East 94th Street, a 5,000-square-foot manse with all the bells and whistles of its brethren nearer the park. Only newer, of course.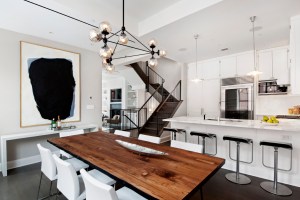 We met Town broker Sacha Mobarak, who has the $10.5 million listing, at the townhouse one bright April morning, dodging a pair of doddering Cavalier King Charles Spaniels to get to the doorbell. Inside, Mr. Mobarak pointed out an iPad mounted to the living room wall, where an occupant could call up security camera footage from the sidewalk, a song on Spotify or a favorite TV show. Though it might, he added, fumbling with the not-yet-fully-programmed device, be easier just to look out the window.
And what windows they were! The big, black-framed casements looked out over both 94th and Third, letting in such copious quantities of sunlight that Mr. Mobarak even turned off the lights to demonstrate their redundancy.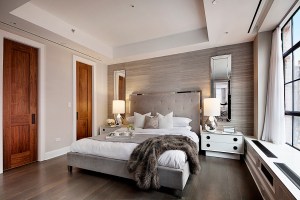 The space was modern and somewhat loft-like, with rift-cut oak floors, white walls, and an unfussy staircase scissoring up from the foyer (no faux-Victorian or Georgian-tribute flourishes here), making it unlikely that one of the Upper East Side's antique and chinoiserie-loving clutterbugs would soon be moving in. In the kitchen, a glass-doored Sub Zero refrigerator fairly menaced messy types, though Mr. Mobarak assured us that a frosted insert could be installed for those not keen on color-coding their groceries.
Upstairs, the five bedrooms all enjoyed the use of attached baths, the master with radiant-heated floor-to-ceiling marble. Nor would excessive towel use be a concern with the washer and dryer hidden nearby behind walnut doors, obviating the need to have one's maid lug laundry down the stairs. Which was, in any event, obviated by the oak-paneled elevator.
The latter of which may prove useful for those who, upon arriving home at the end of a long day, want to go straight to the roof terrace. The elevator conveniently lets off right in front of the wet bar, wine fridge and half-bath at the top of the stairs. Outside, a Jacuzzi and grill round out the complement of luxury amenities, leaving little reminder of the lot's less glamorous former life. Save, that is, for a ground-floor perk that is arguably the most luxurious feature of all: an attached one-car garage, complete, Mr. Mobarak boasted, "with your own personal curb cut."