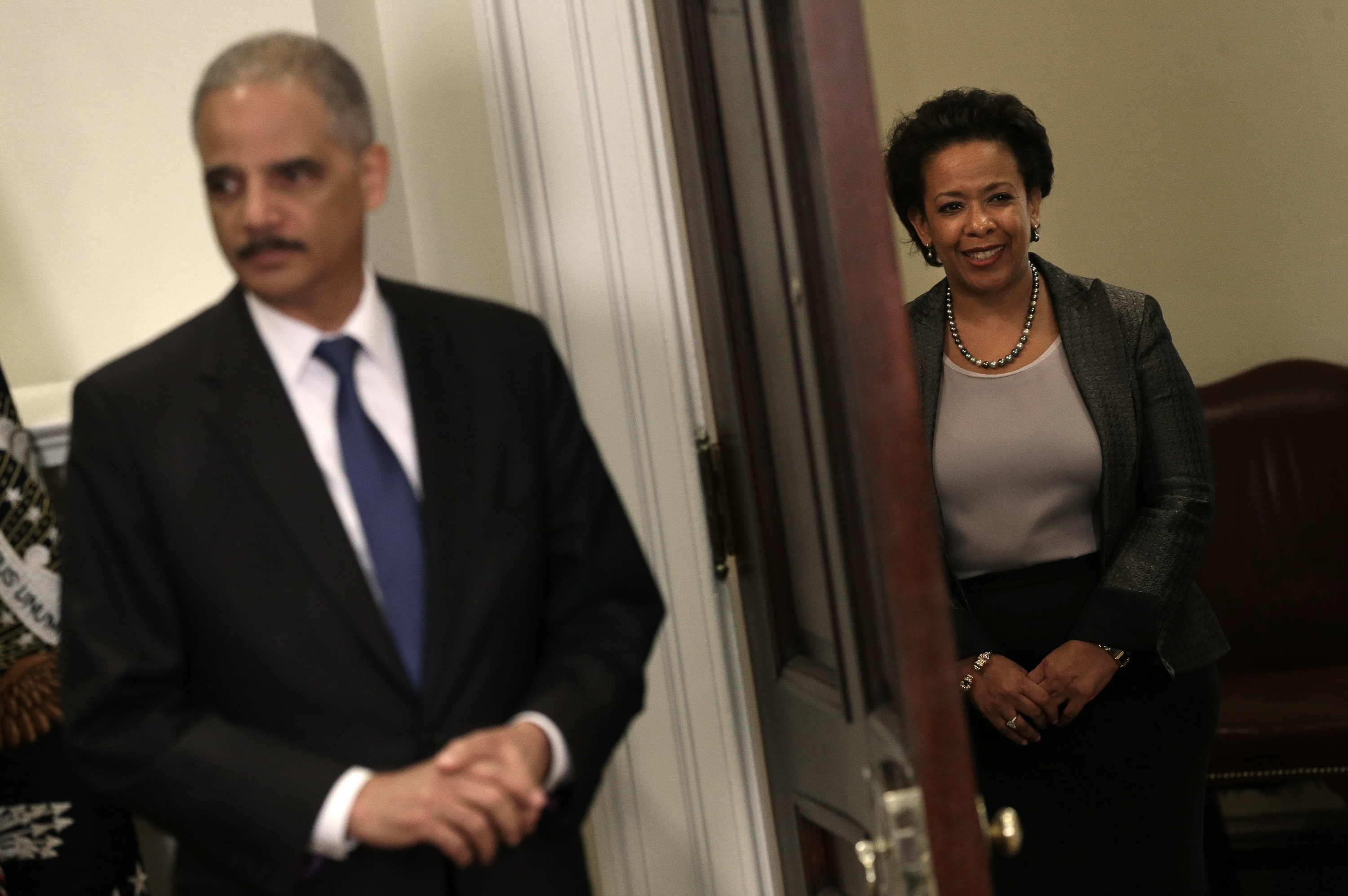 Daniel Donovan, the Republican Staten Island District Attorney-turned-candidate for Congress, last night called for the GOP-controlled Senate to confirm Loretta Lynch—now U.S. attorney for the Eastern District of New York—as U.S. attorney general.
Mr. Donovan noted that his home borough falls under the jurisdiction of the Eastern District, and said he had collaborated with Ms. Lynch on a number of occasions. He further suggested that members of his own party were cynically delaying Ms. Lynch's confirmation as a political bargaining chip.
"I've worked hand-in-hand with Loretta Lynch," he said to reporters following a debate in Brooklyn with his Democratic Rival, Councilman Vincent Gentile. "There's no reason not to confirm Loretta Lynch as the attorney general of the United States, and they shouldn't hold her nomination hostage for negotiations in some other policy matter."
Republican politicians and pundits alike have defended the prolonged confirmation of Ms. Lynch because of her testimony that President Barack Obama's executive order shielding millions of undocumented immigrants from deportation was legal. If confirmed, Ms. Lynch would replace the similarly controversial Eric Holder, who is stepping down.
Throughout last night's debate with, Mr. Donovan positioned himself as a centrist Republican opposed to cuts to Social Security and Medicare, critical of the House GOP budget, against allegedly anti-gay "religious freedom" laws in states like Indiana, supportive of "fair trade" rather than free trade and in favor of a number of provisions in the Affordable Care Act.
"Just because an idea comes from the other side doesn't make it a bad idea," said Mr. Donovan, who is seen as the heavy favorite to win the Staten Island and Brooklyn-based seat.
Such rhetoric contrasts with the style of the previous Republican Congressman Michael Grimm, who was known as a conservative firebrand despite his relatively moderate voting record. Mr. Grimm stepped down in January shortly after pleading guilty to a federal tax evasion charge, and Gov. Andrew Cuomo scheduled a special election to replace him for May 5.