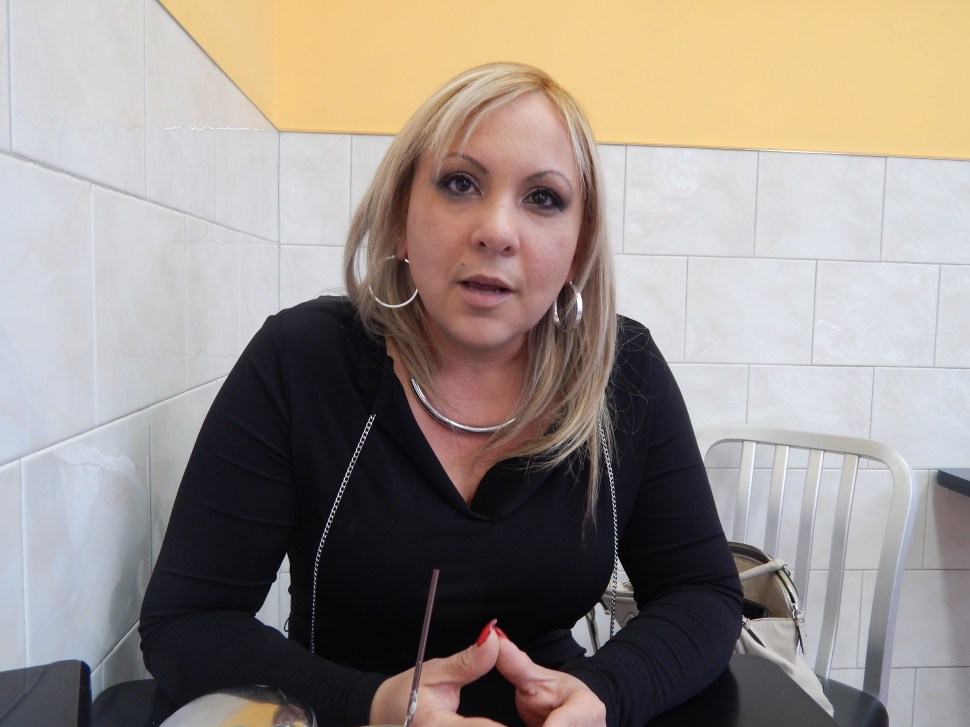 ELIZABETH – An ancient slugfest continued with a brutal campaign that spilled over into a post-election season maelstrom of emotions born of bad intentions, an old battle with a fresh target: Board President Ana Maria Amin, a City Hall ally of convenience in 2014, gone rogue in 2015.
Amin became a board member in a particularly excruciating contest last year, the one where control of the board hinged on the outcome. Her victory, along with that of her ticket mate Maria Carvalho, enhanced the power of Mayor Chris Bollwage and state Senator Ray Lesniak, who danced on what they thought were the deposed political corpses of Rafael Fardao, Tony Monteiro and company, that long dominating cadre School Board personalities.
But once in office, Amin shockingly changed sides and allied with Fajardo, a move that enabled the longtime local boss to keep control of the governing body, while dealing a flattening blow to the political action committee (PAC) helmed by Lesniak allies that steered Amin and Caravallo into office.
Lesniak seethed, while allies of the mayor and senator cried foul and now hardly nurse a mood of sympathy for what they see as a onetime shrinking violet ally turned Dragon Lady antagonist.
For Amin's part, apparent payback in the form of constant disrespectful, childish and cruel behavior from audience members has her digging in on a board already branded by Blue Ribbon success but also badly jarred by scandal and controversy.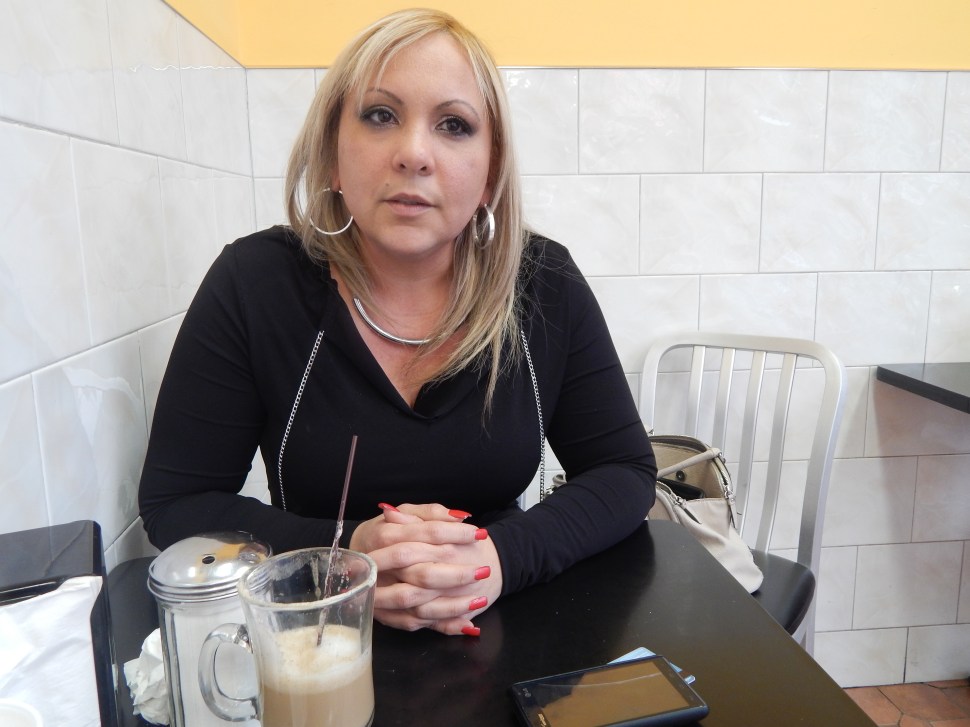 The school board is six meetings into the Amin era, and every gaveled in session turns into a freak show of those infuriated former Amin allies who want to break the will of the school board president. A big part of it is an anti-Latino whisper campaign aimed at shaking her confidence. Then there are the outright attacks by those who dress up like the blonde-haired Amin, complete with Marilyn Monroe wigs and form-fitting t-shirts
Every time she makes a motion, the peanut gallery gives her hell.
Politics as usual at the local level in rude and unforgiving New Jersey?
Amin doesn't think so. She thinks her opponents have crossed a line.
"It doesn't stop me," the school board president told PolitickerNJ yesterday in a sit down interview on Elmora Avenue. "In my opinion, it is a little more personal. Here we are, six meetings on from when I became board president, and they are still doing the same thing. Definitely the focus is me. We are working on the budget. It is challenging because we are not receiving the same amount of money we have received from the state in the past.
"I don't see the point of them doing what they are doing," she added. "There is a lot of work that we have to do and we are wasting time doing the same fights all the time."
A single mom who immigrated from Colombia 15 years ago, Amin holds a Master's Degree in education. Her son (pictured, above) is her biggest champion and has attended meetings and spoken out publicly in defense of his mother only to be booed and catcalled.
"In the beginning he was very proud and offered me hope – well, he still offers me hope, but now I think he's a little concerned,' Amin said. "He sees how they attacked me."
Amin said the people harassing her don't care about the impact of their actions on an environment where the children's learning should go forced, in an atmosphere of class and civil discourse and disagreement.
"I think these parents are impacting life of our students in a negative way," she said. "I don't see the constructive part of their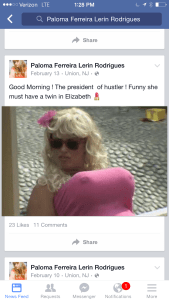 behavior. We get no pay. I am doing this because I feel education is important, because education is the most important thing – the best key for success. Of course, I want to give the same opportunity to my son, but not just to my son – all the kids in Elizabeth."
Amin sits in a chair of infamy, according to the political enemies of Fajardo, who himself once occupied the board presidency. But so too did Marie Munn, whom the state Attorney General's Office convicted for abusing the school lunch program.
Amin – who arrived on the board after Munn's departure and in the aftermath of the latest scourge of indictments that along with Munn debilitated pieces of the Elizabeth Board of Ed's political apparatus, says she's undaunted. But she's also aware that she's in the middle of a warzone.
"I have a lot of things to give the district," she insisted. "I live and work in Elizabeth. Maybe I can be the voice for other mothers. What is sad is this is a multicultural city. A lot of different people work and live here. I want to listen. If people can offer their insights on how the budget works and why we are spending the money a certain way, by all means, I want them to speak out. We can find another solution. But fighting all the time? I want more constructive criticism. Differences are good, and the door has always been open."
Amin said she's feeling the social crunch not just on the board of ed but in her day job, where she serves as the director of residential services for the YMCA. "Of course we receive help and support from the city and county, and the people who work with me are concerned; that makes me feel bad," she said. "I don't want to put people who work for me or the nonprofit to be a target because of me.
"I just want people to understand that we are working for the kids right now," she added.
She's at the start of a three-year term and already catching hell, but when PolitickerNJ asked her if she intends to give up, Amin said no way. "I will absolutely serve the full three year term," said the board president. "I am absolutely committed to a way to help my community and the whole community of Elizabeth."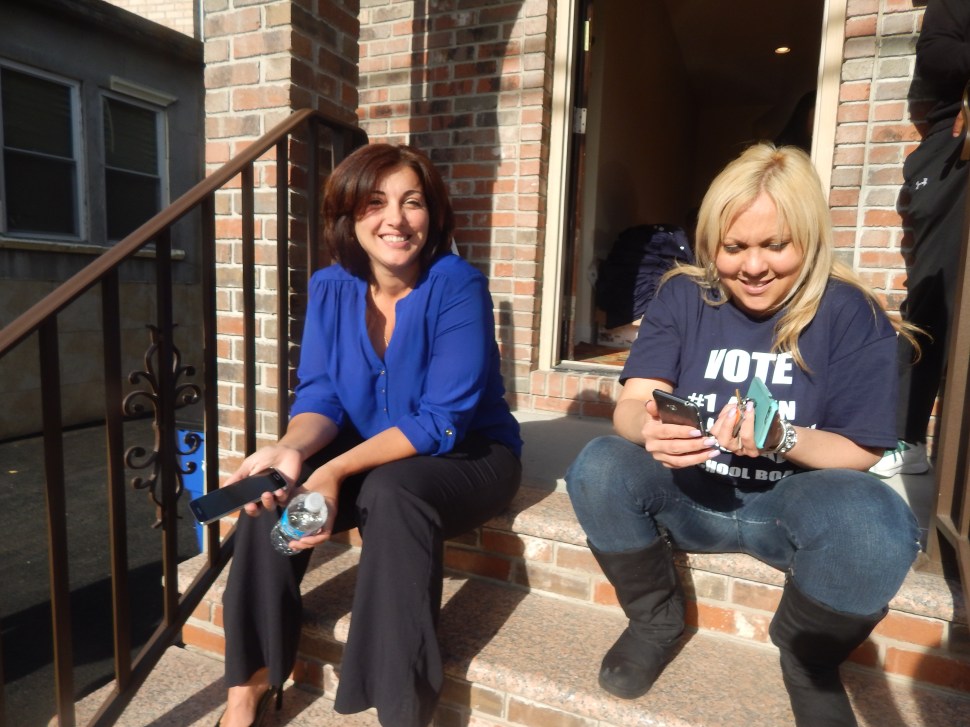 Now in the middle of election season with longtime Board Member Monteiro trying for an assembly seat in the 20th District, Amin's allies aren't hesitating to turn Amin's plight into a community battle cry.
"My parents spoke with an accent," BOE diehard Don Goncalves confessed proudly to hand claps at last Saturday's rally and fundraiser for Monteiro at the Pines Manor in Edison.
Arguably the first political relationship to turn very sour was the one Amin had with Carvalho. The two women looked like survivors when they pulled out a tag team victory on Election Day last year. But sources say Carvalho felt especially rattled by Amin's defection.
Many of the recognizable faces in the crowd at Board of Ed meetings heaping the most vitriolic scorn are Carvalho allies, Amin's backers insist.
Amin's ally on the board, Board of Ed Member Carlos Trujillo, said it's not too hard to figure out the origins of deep-seated ire. "She stopped the two big heavyweights in New Jersey Politics from Union County," he said, a reference to Bollwage and Lesniak. "All the pressure, all the money and a single mother with a conscience just couldn't give the keys to the district away to them. For me, it's really the anti-Latino sentiment playing itself out. The fact that she has an accent doesn't mean she's unable to lead. She is a reflection of what Elizabeth is. It's an immigrant city. The majority of our kids are Ana Maria Amin. The attacks on her because of her accent are for me the worse part of it. It wasn't an issue when she led their ticket to victory."
Still focused on the Board of Ed, his white whale of local politics reanimated at the moment according to the unlikely reviving efforts of Amin, Lesniak shot back with shrugged shoulders. "Carlos Trujillo should be more concerned about the almost $400,000 that the Board of Ed just fraudulently spent," said the veteran senator from Elizabeth. "Instead of spending it on school lunches they provided dinners and parties for their political supporters. That's what should concern him."
As for Amin, another scheduled meeting awaits.