Director Marcus Nispel's little-known townhouse, hosted the launch of Unemployed magazine on Tuesday. The wordless, unbound publication, created by Cecile Winckler and Sophie Tabet, brought out a swarm of very employed models including Lily Donaldson, Heidi Mount, Noot Seear and Jacquelyn Jablonski.
"I used to steal magazines from my mom to make posters for my room," Ms. Winckler said. "I was annoyed with everything written on them. It takes away from the image itself. I want people to pull Unemployed magazine apart and hang everything up." The crowd took full advantage of the Nispel home. Rumored to cost $28,000 a night to rent, it includes a second-floor pool, visible through a glass window in the entryway.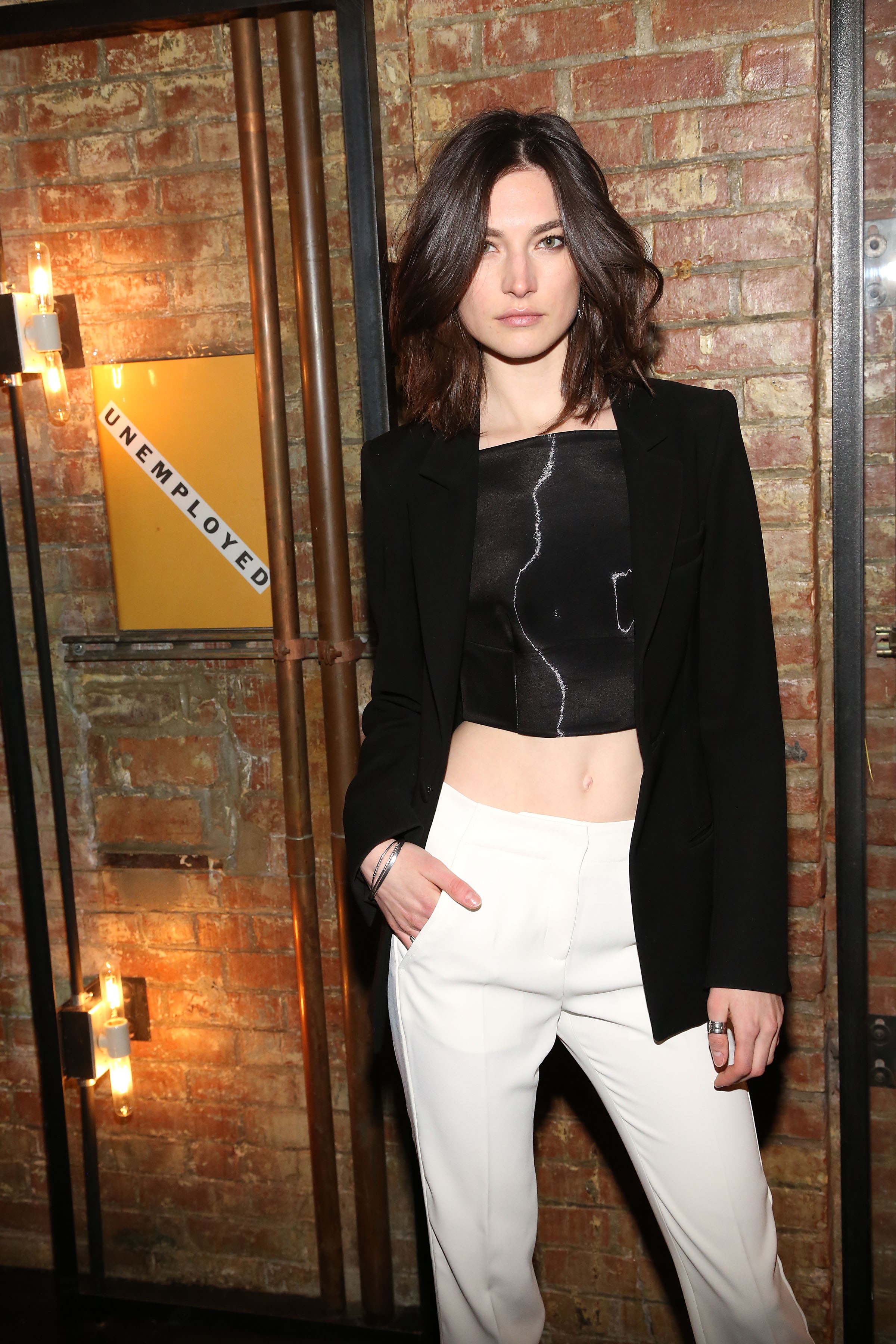 The New Museum's Triennial Members Party presented by Denim & Supply Ralph Lauren started early with "it" girls Hailey Baldwin and Bella Hadid—the stunning sister of 19-year-old bombshell Gigi Hadid—appearing together. The two snapped selfies, and took in a performance by Michael and Carissa Alvarado, alias Us The Duo, in the top-floor Sky Room. The unofficial after-party took place at the Gramercy Park Hotel's Rose Bar, which returned to its rocker roots in this latest installment of the Rose Bar Sessions. The secretive bash kicked off with a performance by Reserved for Rondée, led by actor Billy Magnussen, who took his latest turn on the silver screen in Into The Woods alongside Meryl Streep.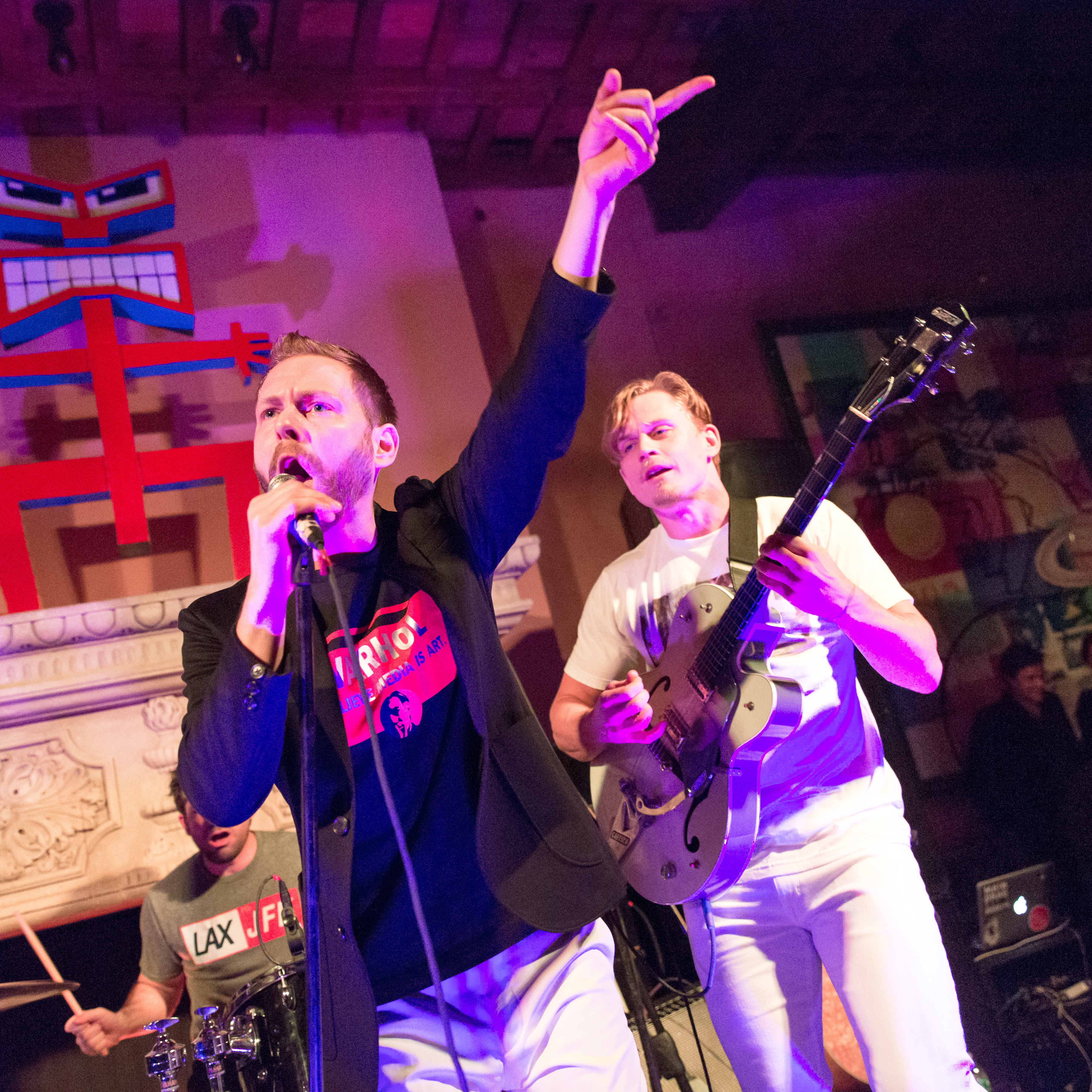 The band rocked the chic and shadowed lobby bar until the wee hours, and were joined by fellow actors Billy Crudup and Mamie Gummer, Paper magazine's Mickey Boardman, and director Michael Bay. 
The annual Young Fellows Ball filled The Frick Collection with life on Thursday. The former home of Henry Clay Frick played host to young art lovers clad in massive ball gowns and sharp tuxedos. The evening's sponsor Lanvin provided gowns for female host committee members including Chairmen Amory McAndrew, Elizabeth Kurpis and ELLE's Joann Pailey. 
The event took inspiration from the current exhibition, "Coypel's Don Quixote Tapestries: Illustrating a Spanish Novel in Eighteenth-Century France." The requested dress code was "Don Quixote Black Tie." One couple turned out in a bullfighting uniform and full Flamenco gear.
Black tie was hung up and replaced with black leather on Friday evening, where champagne-hungry artfolk stepped inside Walter de Maria's industrial studio space in the East Village to celebrate Dom Perignon's new Rosé Vintage 2004.  Nightlife doyenne Susanne Bartsch enlisted a crew of painted and pierced club kids to perform on stage. Most of the crowd, including Dennis Basso, Karen Duffy and DJ duo AndrewAndrew, stuck strictly to the rosé on offer. At the evening's end, a topless burlesque performer sensually wriggled her way into a massive pink rubber bubble. The performance came to a rousing close when the bubble was popped, triggering pink metallic confetti to rain from the ceiling and a marching band to snake through the partygoers.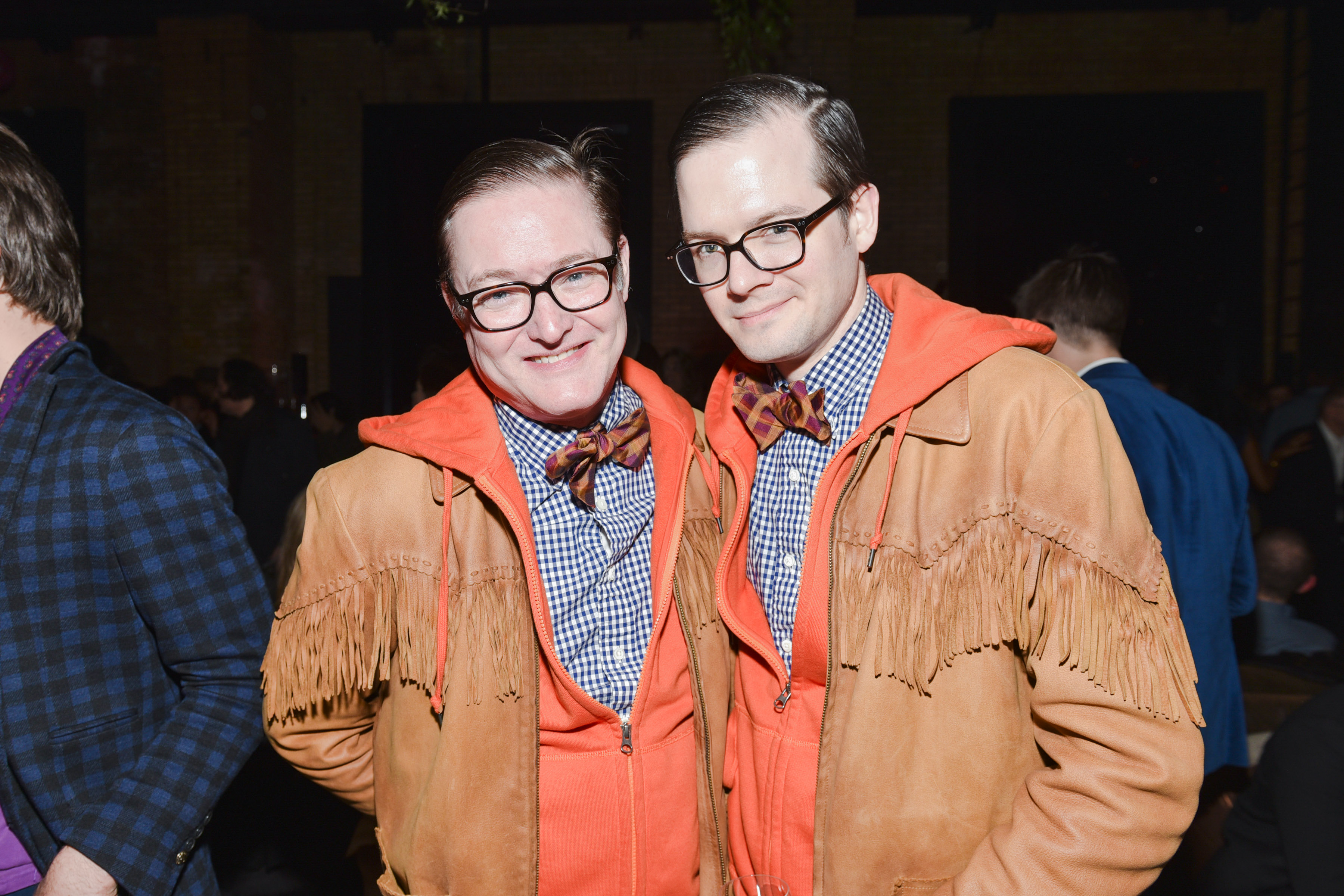 To finish off the week, 20th Century Fox, Cosmopolitan, and equestrian performance gear powerhouse Ariat International hosted the Saturday evening premiere of Nicholas Sparks' latest romance-novel-turned-movie, The Longest Ride. The film, set to hit theaters April 10, stars newcomers Britt Robertson, and Scott Eastwood, who plays a rough and tumble bull rider. Though this may be his first big role, Mr. Eastwood is no stranger to the film business thanks to his father, Clint. 
"My dad has inspired me since I was a little kid. I used to watch Clint Eastwood night on TNT, and thought, 'This guy knows what he's doing.' And it's funny I played a cowboy, I don't know how that happened," he joked during a Q&A after the film, admitting he got some help from Dad. "I called one of my dad's old friends, bought some beer and begged  'tell me about the bull riding!' "