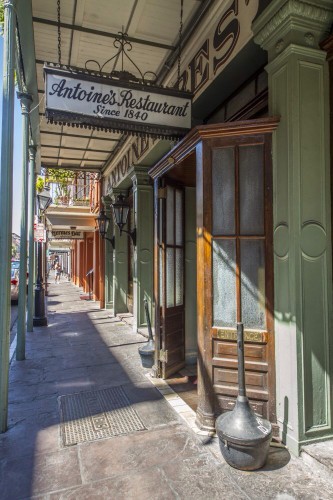 Famed restaurant Antoine's in New Orleans opened 175 years ago today, April 3, 1840. That makes it one of the oldest restaurants in America, on the very very short list with New York's own Delmonico's, the Wall Street-area eatery known for its steaks, founded in 1837.
The two veteran restaurants have teamed up to serve Antoine's cuisine to New Yorkers this weekend: it's alligator sherry soup, baked Alaska, oysters and shrimp remoulade, among other French Creole dishes; some are paired with Delmonico's own classics.
This is no in-name-only pop-up: Antoine's has brought its chef of 42 years, Michael Regua to New York along with a third-generation waiter and fifth-generation CEO Rick Blount, among others.
Mr. Blount, grabbed for a chat over a very strong Hurricane, said Antoine's New York hosts have surprisingly proven to be able to keep up with their Southern counterparts in partying.
The wildest and longest evening, he said, was spent at Arno's, a midtown Italian restaurant with family ties to Delmonico's. "It was fine until they brought out the grappa. Then it all went to hell," he said, smiling.
So, through tomorrow April 4, New Yorkers can eat much like they are in the French Quarter at Delmonico's headquarters at 56 Beaver Street off William.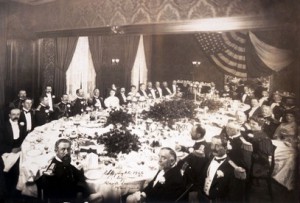 Meanwhile, the New York Delmonico's team, including Chef Billy Oliva, travels to New Orleans the first week of October for a similar swap. And they're packing beef.