Environment- and health-conscious eaters are practically jumping at the chance to consume crickets these days. Not only are the bugs rich in nutrients, paleo-friendly and gluten-free, but they're also touted as a more sustainable alternative to other animal food sources.
Food companies are getting onboard with the trend; some are making treats made from cricket flour—i.e., flour made from ground crickets—while others are selling, well, straight-up roasted crickets.
For your cricket-eating convenience, below is a list of five tasty ways to consume today's hottest edible insect.
Exo Bars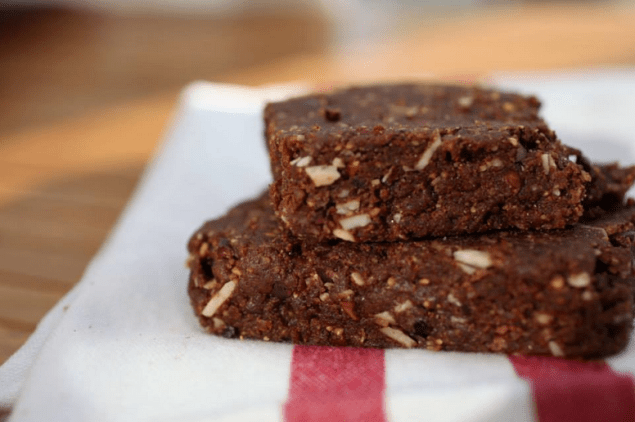 Exo bars are high in protein, calcium, iron—and crickets. Available in flavors like cacao nut and peanut butter and jelly, the bars are also gluten-free, dairy-free, soy-free and paleo-friendly. A coworker who has sampled the bars describes them as "a little crumbly, but just as good as any Cliff Bar."
Exo graduated last June from AccelFoods, an accelerator programs for startups focused on food. In an interview this week for Crain's, AccelFoods cofounder Jordan Gaspar said, "Exo is really leading the charge in the sustainable protein movement and gaining exposure for consumption of edible insects."
Bitty Baked Goods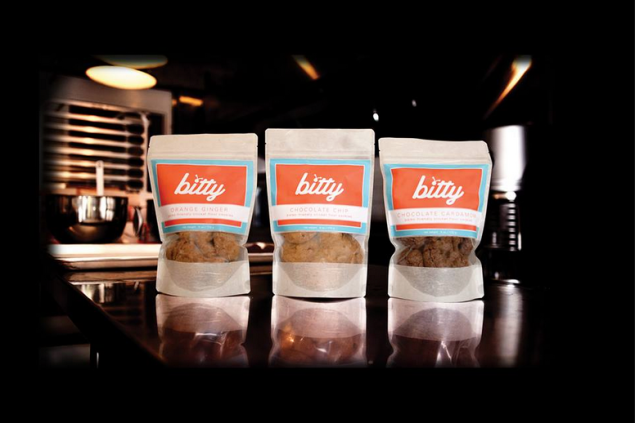 Craving dessert? Bitty makes a variety of admittedly delicious-looking cookies containing cricket flour, available for $10 per bag. There are chocolate chip, chocolate cardamom, and orange ginger cookies—all of which are also paleo, soy-free, dairy-free and nut-free.
For those interested in concocting their own cricket-based desserts, Bitty also sells baking flour for $20 per bag.
Chapul Energy Bars
With flavors like dark chocolate-coffee-cayenne, peanut butter-chocolate and coconut-ginger-lime, these sustainable energy bars might be tasty enough to make you forget you're eating bugs. The bars are available online at $32 for a box of 12.
An extra bonus to eating these cricket bars? Chapul donates 10 percent of their proceeds to water conservation projects.
Cricket Smoothies
Not in the mood for the crunch of crickets? You can also consume crickets in drinkable form.
One company, Cricket Flours, sells a variety of flavored flours ($46.25 for a 1-pound bag), and offers recipes for blending them into smoothies. Check out this recipe for the Peruvian Chocolate Banana Smoothie.
Straight-up Roasted Crickets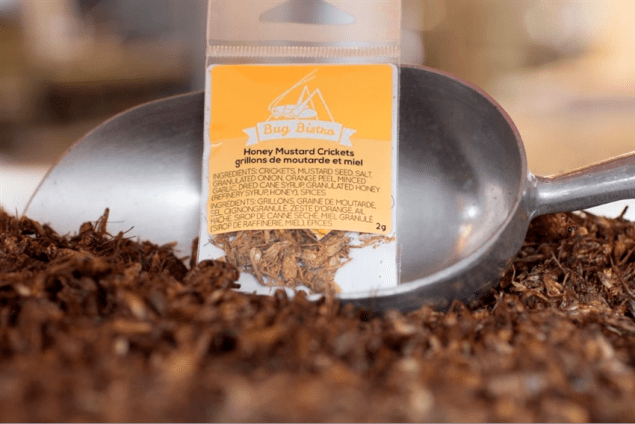 Next Millenium Farms offers a delectable selection of seasoned roasted crickets, available in tantalizing flavors like honey mustard, BBQ and Moroccan for $11.94 per bag. The site suggests a number of ways to consume the crickets, from sliding them into a turkey wrap, to sprinkling them over pasta, to simply "send[ing] them down the hatch straight from the pack."