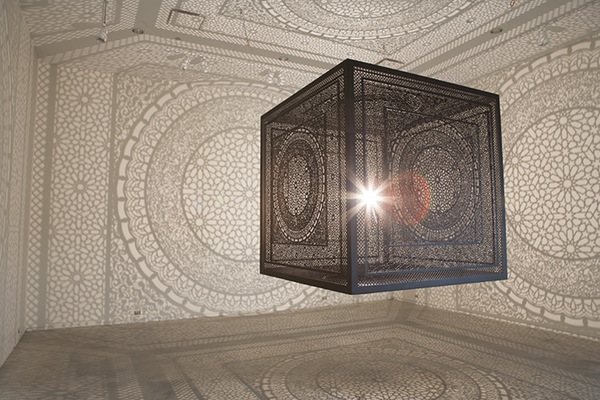 The international ArtPrize competition is set to return for a 7th year to downtown Grand Rapids, Michigan this summer. The competition, known for being open to any artist and decided by public and juried vote, will take place between September 23 and October 11, and award up to $500,000 in cash prizes.
The bulk of the winnings will go to two $200,00 grand prize winners, one being selected by the public and the other by a jury of art experts. The contest continues to expand each year. A brand new addition to this year's program includes a $40,000 curatorial fellowship and a $30,000 venue grant program.
The amount total cash prize amount, on top of the juried and public awards, has increased to $220,000. Artists are also given the ability to earn $5,000 grants at artist-led project pitch meetings in Minneapolis and Indianapolis, and now, for the first time pitch venues will also include New York City and Durham.
This year, ArtPrize has partnered with a Dallas-based nonprofit to launch ArtPrize Dallas, a 19-day competition exclusive to the Southwest that will be held in April 2016.
ArtPrize 2014 finished with impressive numbers: 1,536 entries from 51 countries, shown across 174 venues, and nearly 450,000 visitors. In an unprecedented twist, the public and juried grand prize was awarded to one artist, Anila Quayyam Agha for her intricate light installation titled Intersections.
If you want to be part of the 2015 edition, start moving because venue registration closes April 9, artist registration begins April 20 and lasts through June 4.