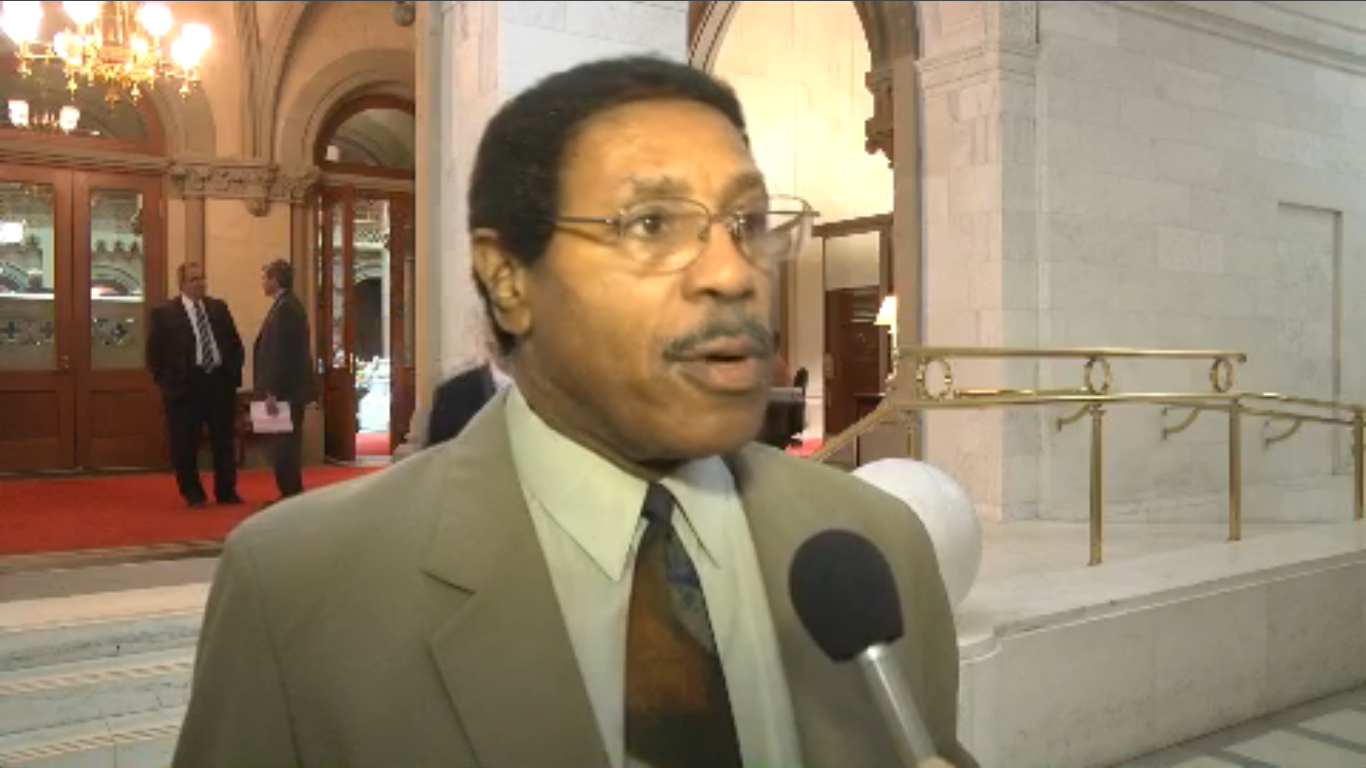 Queens Assemblyman William Scarborough—who currently faces 11 state and 23 federal corruption charges—on Tuesday uploaded onto his Facebook page employment posting notices for a criminal investigator position with the U.S. Department of Justice and for an ethics training coordinator role with the New York City Conflicts of Interest Board.
Mr. Scarborough posted the ads with a brief description of duties and the skills required. He twice posted the ad for the DOJ investigator—whose job duties include looking into claims of wire fraud, a crime Mr. Scarborough has been charged with seven times.
"Work assignments will include leading investigations regarding suspected violations of federal law, primarily, securities fraud, mail fraud & wire fraud, conducting interviews and preparing reports of interviews; testifying in the grand jury, at trial & other court proceedings as to facts & to explain in detail how evidence was obtained and interpreted & serving legal writs, summons, complaints & subpoenas issued by the Department of Justice or by a federal grand jury. Apply by April 16, 2015," the social media post for the criminal investigator job reads, noting an annual salary range of $94,114 to $122,346. There's also a link where interested individuals may submit their applications.
The COIB job, which comes with per annum income of $33,799 to $56,249, carries its own list of responsibilities.
"The candidate will be responsible for conducting ethics training classes at multiple locations in the five boroughs, working with other city agencies in arranging and scheduling ethics training, coordinating the Board's extensive list of publications, and creating other ethics-related content in print, video and new media," the ad reads. "The candidate will also be responsible for assisting in the administration of the Board's online ethics training program and researching training issues."
Last October, Mr. Scarborough turned himself in on a 23-count state indictment charging him with using more than $40,000 in campaign funds for personal expenses, and an 11-count federal indictment accusing him
of falsely claiming per diem expenses in excess $40,000 for travel that he did not make. Mr. Scarborough pleaded not guilty to all the charges, which could lead to him serving as many as 37 years in prison.
The arrest followed federal raids on his district and Albany offices, in which agents carted away boxes marked "evidence," and which led to authorities confirming the existence of an "ongoing" FBI probe into the politician. The incident earned Mr. Scarborough a national lampooning on the "Daily Show." 
The Conflicts of Interest Board oversees the financial affairs and potential complications and entanglements of city officials. As a state legislator, Mr. Scarborough has no dealings with them. The Justice Department position advertised is located in the Eastern District of New York, specifically Brooklyn, while Mr. Scarborough was charged in the Northern District, which covers Albany and much of upstate.
Mr. Scarborough did not immediately respond to requests for comment. His Facebook page contains a large number of job ads, as well as postings of holiday greetings and of announcements of community events.