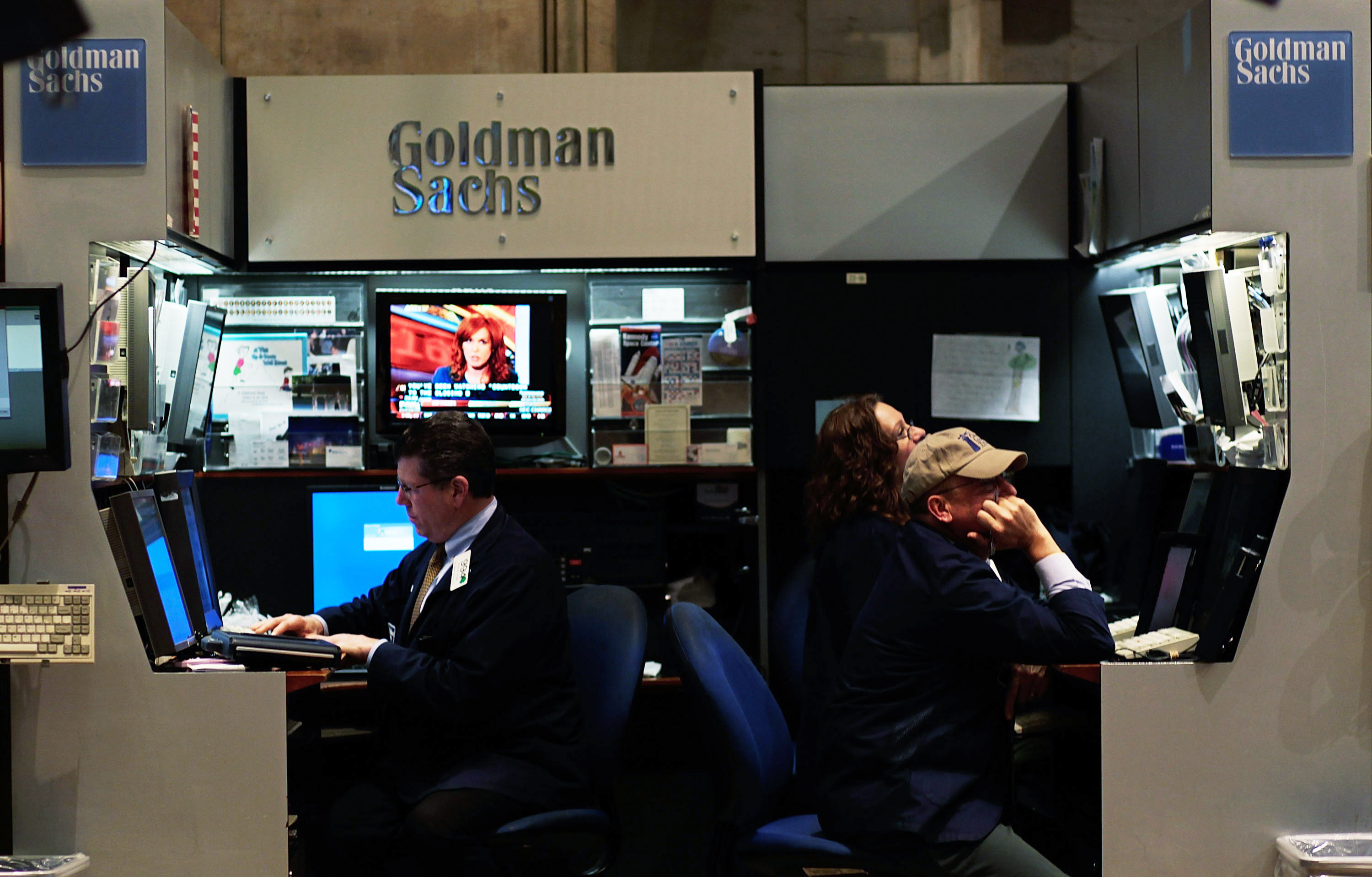 It was only last year that Goldman Sachs was telling investors that Bitcoin wasn't a safe store of value. Looks like they've come around.
A bitcoin startup called Circle says that, as of yesterday, they've taken a $50 million in funding in an investment co-led by Goldman Sachs and a Chinese venture firm called IDG Capital Partners. Circle is a company that uses the blockchain—the technology that all bitcoin transactions rest on—to move money quickly with no lumbering transaction fees.
In tandem with the investment, Circle is adding more seamless transaction capabilities to make transferring bitcoin, U.S. dollars and the yuan faster and cheaper.
"We believe in a hybrid digital economy in which value moves freely around the world and converts into other currencies—including both crypto and fiat currencies—seamlessly, safely, and instantly," Circle founder Jeremy Allaire wrote on the company blog.
Goldman added their own comment to Circle's announcement, with Tom Jessop, Managing Director for Goldman's Principal Strategic Investments Group, saying:
"As the financial services industry continues to become more digital and open, we see significant opportunities in companies and solutions that have the promise to transform global markets through technical innovation. We think that Circle's product vision and exceptional management team present a compelling opportunity in the digital payments space."
Ever conservative, Goldman didn't even use the words "bitcoin" or "blockchain."
It used to be that every week or so, we'd hear a story about the first pizza, or the first house, or the first sporting event bought with or sponsored by some Bitcoin service. Media attention and novelty sent the price soaring and diving every other week while alternative cryptocurrencies flourished and everyone rolled out their prognosis for the future of online money. But the hype has significantly fallen away and the price of Bitcoin has settled around a steady low of approximately $230—which could mean that Bitcoin has finally become boring enough to be useful.
Whether or not Circle is going to be the company that finally popularizes Bitcoin among the mainstream, what's most important is that Goldman Sachs has shown a sign of faith in Bitcoin technologies, which could cause a renaissance of interest from the traditional banking community.
On Reddit, members the bitcoin community either complained or rolled their eyes at the news. Some of the core Bitcoin audience—whose financially radical ideas formed the cryptocurrency in the first place—showed up with classical grievances about the possibly sinister influence of private bankers on digital currencies. Their comments about crypto-anarchy, cypherpunk rebellion and the evils of centralized banking were rapidly downvoted to the bottom of the page.