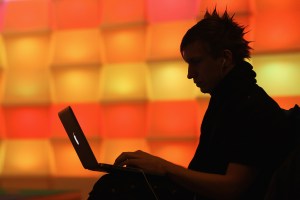 As fraudulent activity is becoming more common with the advances of e-commerce in today's market place, there's always the chance you and your credit card details could fall victim to identity theft.
Forter, an e-commerce fraud prevention platform, analyzed over a million transactions from 2014 to find out about the behavioral trends of a fraudster and found the average fraud rate varied between industries but determined some key factors for fraud detection.
Noam Inbar, Vice President of business development at Forter, based in Tel Aviv, Israel, told the Observer there are many attributes to look for in a fraudster, including the purchase of digital products and services that require a signature upon delivery.
"A lot of the attributes that are used have something to do with the shipping address or the correlation between the shipping address and the billing address, which can give you a lot of insight into the person," Ms. Inbar said. "When you ship things, usually there is a shipping receipt and people have to sign off for the package so it's more difficult people to [conduct] fraud."
The Forter report found fraudsters are most likely to commit e-commerce fraud between the hours of 2-6 a.m. EST.
Ms Inbar said for both domestic and cross-border fraudsters, this time frame is most popular because they are either in a location with a different time zone and are therefore awake or fraud is their hobby.
"A lot of the fraud originates outside of the U.S [but there are] domestic fraudsters [who] actually have a day job and wanted to get into fraud for the thrill and excitement or just to prove that they can or as an extra income," Ms. Inbar said.
There are usually two main players in the fraud game: The Hacker is responsible for stealing your credit card information and putting "on the dark marketplaces, which is a really thriving economy," and the fraudster purchases from the "vendors on the dark net … [to]  gets their hands on the personal [stolen] information."
According to the report, fraud increases by 200 percent on Christmas Eve and Christmas Day but drops below average, at 49 percent on Black Friday and Cyber Monday.
December 24th and 25th is "not a time for [legitimate] e-commerce transactions" because people spend this time family, but on Black Friday and Cyber Monday legitimate shoppers are looking for a bargain while fraudsters aren't.
"[Fraudsters] use stolen cards and it's not their money so they don't mind paying full price," Ms. Inbar said.
The type of credit card you use can also be an indicator as to whether you're more likely to be the victim of fraud.
The report found 1.7 percent of Elite credit cards "are a more attractive target for fraudsters since they are considered to have more money and better credit lines" while other credit cards, like loyalty club cards and business credit cards, have one percent or less fraud rate.
Sadly, there isn't much a customer can do to stop fraudulent activity as the responsibility predominately falls on the merchant.
"Unlike large organizations that are subjected to regulation, a fraudster usually operates alone so if they want to try a new technology or a new idea there is nobody going to stop them," Ms. Inbar said. "So that's why we want to encourage merchants to be in the know of new technology and new developments that are available to protect them from fraudsters."