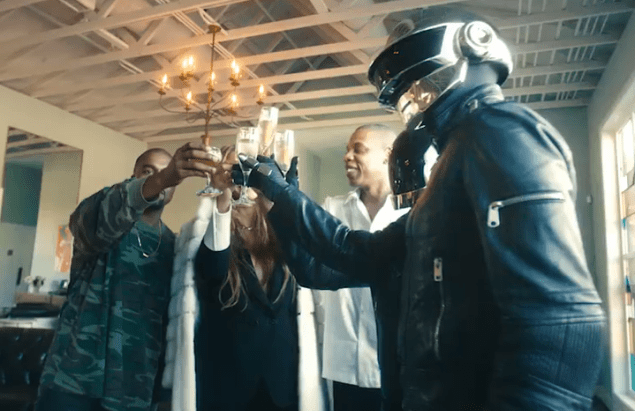 Alicia Keys sounded awed.
"All of us up here are saying, 'Wow, look at this. Look at how we can do this. Look how we can do this together.' "
Without meaning to, she summed up Tidal's existence to date.
Speaking at the streaming service's high-profile press conference in New York earlier this week, the Grammy winner gestured at her fellow superstars, arrayed on stage like begrudging runway models.
Keys' reverential delivery made it seem like all those arena-headlining acts were somehow instigating a long overdue insurrection and reclaiming art for art's sake.
(Tidal executive Vania Schlogel, introducing the glittering rebels, was definitely feeling those mutinous vibes: "Every great movement has been started by a few brave people who band together for a common cause.")
"Brave" is a stretch.
---

Streaming may indeed be the future, but now, as in the past, greed fuels the music industry.


---
A rag-tag insurgency Tidal is not.
Indeed, it's unclear what any of these supposed revolutionaries are supposedly conquering.
Tidal, the five-month-old streaming service backed by Jay Z, who acquired Tidal's parent company, Aspiro, for $56 million in March, is, theoretically, already a major player in the nascent streaming wars—this, despite having barely a half million subscribers, as of January. (For comparison, Spotify says it has, worldwide, 15 million paying subscribers, and 60 million "active users.")
While the rest of the music industry washes away, streaming remains a mighty current: Nielsen Music reported an increase of 54.5 percent, year-over-year, in streaming for 2014, with nearly 79 billion audio streams accounted for in the U.S. and 7.7 million paid U.S. subscribers, a 26 percent growth from 2013.
In that respect, it's business as usual. In fact, 2014 marked the first year where streaming revenue ($1.87 billion) exceeded CD sales revenue ($1.85 billion).
Even so, the lack of concrete details about how Tidal will make any headway or introduce any innovation, coupled with the "Trust us, we're superstars" publicity approach thus far, makes Tidal seem like a solution in search of a problem.
Even more troubling, Tidal, which launched in the U.S. in late October, feels and functions like a barely disguised rip-off of Spotify, which launched in 2011.
The prices are slightly higher—$9.99/month for Tidal Premium or $19.99/month for Tidal HiFi, compared with Spotify's free, entry-level plan or its $9.99/month premium plan—but otherwise, the similarities, down to the ability to listen to your playlists offline and the arrangement of new albums and curated playlists, are eerily identical.
Listening to a few recent albums rich with musical nuance—Kendrick Lamar's To Pimp a Butterfly, Brandi Carlile's The Firewatcher's Daughter and Sufjan Stevens' Carrie & Lowell—I was struck by how underwhelming the whole Tidal HiFi experience was.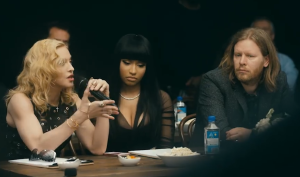 Yes, the songs sounded great, but also pretty indistinguishable from iTunes, Amazon, Deezer or Spotify. (Tidal HiFi relies on lossless FLAC files, which contain more data than MP3s.)
If you have to spend a small fortune upgrading your preferred method of hearing music to discern Tidal's value, you aren't really benefiting, and neither are the starving artists Tidal purports to help. Instead, it's the corporations making the top-shelf headphones, desktop amplifiers and bookshelf speakers.
What's more, the rise of competing music streaming services forces listeners to chase exclusives, a selling point each service trumpets, across the Internet.
In that sense, Tidal exacerbates, rather than solves, the thorny problem of who gets paid from those billions of streams.
(Although, Tidal co-owner Jay Z did offer a richly Utopian ideal to Billboard: "Will artists make more money? Even if it means less profit for our bottom line, absolutely. That's easy for us. We can do that. Less profit for our bottom line, more money for the artist; fantastic. Let's do that today.")
The ongoing struggle to monetize streaming has only produced further fragmentation, as Apple prepares its own streaming broadside against Spotify this summer, and a dilution of potential profit.
Is it realistic to expect listeners to pay an average of $10 per service to ensure access to every last scrap of service-specific content? No, particularly when considering data suggesting millennials are potentially spending around $25/month on listening to music.
Streaming may indeed be the future, but now, as in the past, greed fuels the music industry. The potential for a big payday has just shifted, from overpriced CDs to concert tickets and a multiplicity of scarcely indistinguishable streaming services.
Some form of altruism or industrial common sense is badly needed, to ensure viable careers in music and consumers who don't feel cheated.
Such developments seem about as likely as Tidal fulfilling its promised revolution.