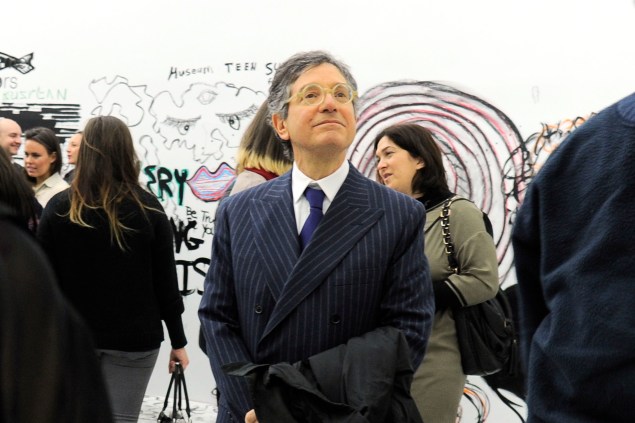 Jeffrey Deitch is back—bigger than ever? Now that the dealer, curator, and former MOCA Los Angeles director has left the West Coast and returned East, what has he got up his sleeve? Deitch is planning a summer street art extravaganza in Coney Island that will feature over a dozen artists. "Coney Art Walls" will be co-curated with real estate developer and founder/CEO of Thor Equities Joseph J. Sitt, a major and polarizing player in the redesign of the Coney Island beachfront.
Mr. Deitch's 2011 MOCA LA exhibition "Art in the Streets" set sky high attendance records for the museum, with 201,352 visitors total during its 16-week run. But Coney Island draws about 11 million a year, according to the city's Parks department.
Ever the showman, and apparently determined to bring street art back to the city that birthed it, Deitch has tapped New York legends Lady Pink, Daze, and Lee Quiñones, and younger contemporaries such as Swoon, Mister Cartoon, JR, and Sheryo to paint over 25 outdoor walls beginning in May. Artists will add work to the walls for the duration of the show, through September.
In a project that unites the city's food, art and real estate worlds, walls will be erected between a series of truck containers on the boardwalk at 1320 Bowery to form a "pop-up summer village." Music and a Smorgasburg food-vendor scene will be organized by Thor Equities.
For now, the show does not have a closing date.