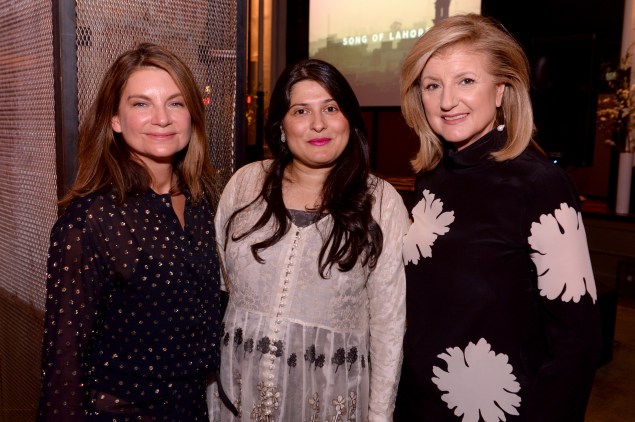 Jenna Lyons, Natalie Massenet and Arianna Huffington hosted a private cocktail party at NeueHouse on Saturday night to celebrate Songs of Lahore, a documentary that premiered this weekend at the Tribeca Film Festival.
The film, directed by Sharmeen Obaid-Chinoy and Andy Schocken and executive produced, in part, by Ms. Massenet, follows a group of musicians on their quest to revive Pakistan's musical traditions.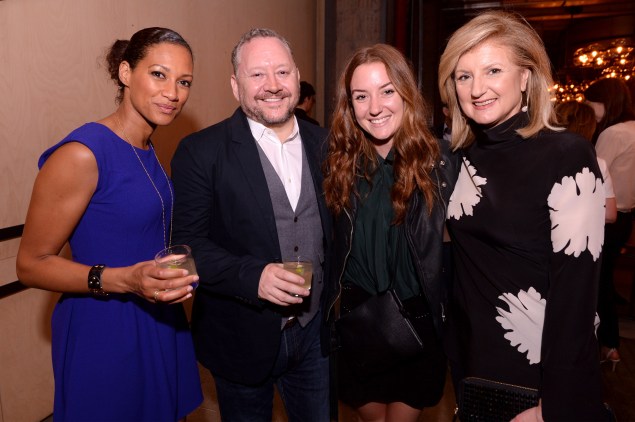 Though the Pakistani city of Lahore was once home to lively music scene, a cultural crack-down in the 1970s—known as the Islamization of Pakistan—left many musicians struggling to find work and living in poverty.
In the early 2000s, a group of musicians known as the Sachal Studios Orchestra set out to change that. They created new music that combined traditional Pakistani music with jazz, and eventually performed, in 2014, at Lincoln Center.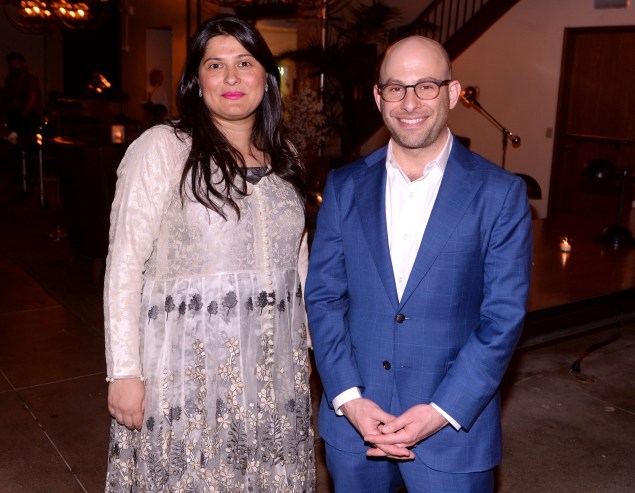 Ms. Obaid-Chinoy, one of the film's directors, is a Pakistani journalist and documentary filmmaker who won two Emmys and an Oscar for her 2012 documentary, Saving Face. Mr. Schocken, the film's other director, is a filmmaker living in Brooklyn.
When it comes to Pakstian, "typically, people only see stories about terrorism and sectarian conflict," Mr. Schocken told NPR. "So it's important for us to show that there is a culture there worth preserving, and these are the people fighting for it."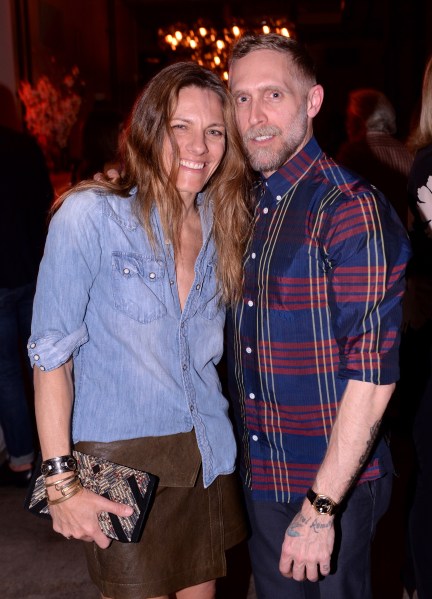 The Sachal jazz musicians did more than just share their stories onscreen. Party guests gathered round as the musicians featured in the film gave a performance.