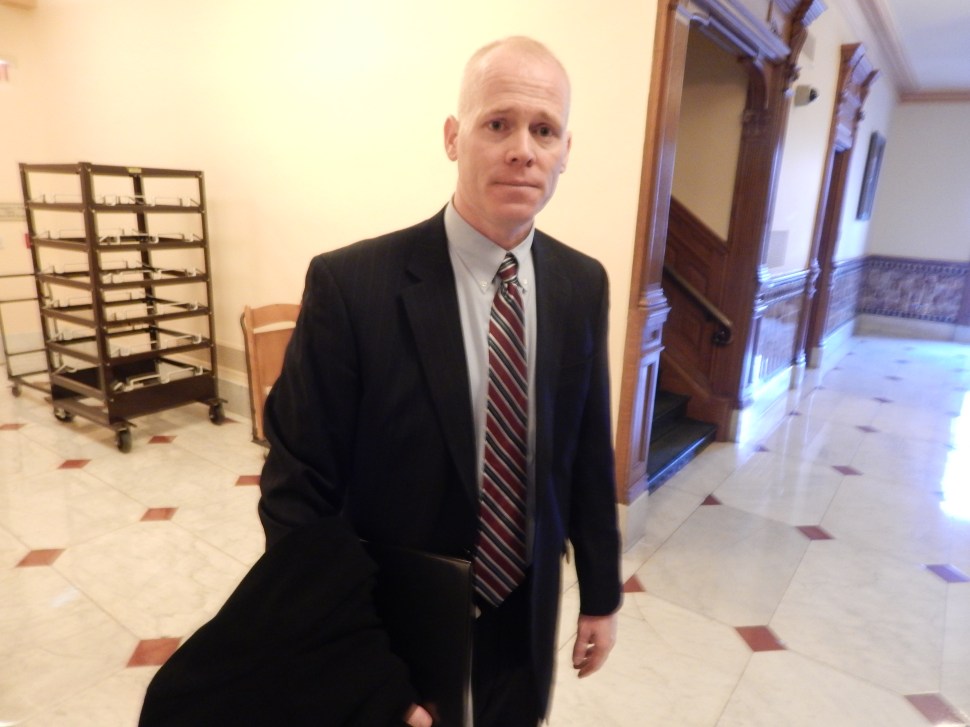 Jim Keady, the Hurricane Sandy activist running for the general Assembly in the 30th legislative district, seems to have become the first to step forth and heed Republicans' challenge to enter into public debate ahead of this year's legislative election.
On Twitter yesterday, Keady, a Democrat, announced he wants to partake in a debate with a member of the GOP on the issue of ongoing recovery in the wake of Sandy.
@JonBramnick I want to debate a Republican on Hurricane Sandy recovery. Can you set that up? @PolitickerNJ @NJDSC http://t.co/J3x8HmX6RV

— Jim Keady (@JWKeady) April 29, 2015
Keady was responding to the call — which PolitickerNJ heartily echoed yesterday — by Assembly Majority Leader Jon Bramnick (R-21) for the organizing of debates between the lower chamber's Democratic and Republican leaders on the state's most "important issues." Republicans wants to flip nine seats in the legislature's Democratic-controlled lower house this year, thereby ending the party's majority and what they've characterize as "more than a decade" of incompetent leadership.
Democrats, thus far, have refused to entertain the idea, calling Bramnick's challenge a "sideshow."