Just in time for the annual Kentucky Derby, taking place on May 2 at Churchill Downs in Louisville, Shep and Ian Murray have released a capsule collection of Derby-appropriate looks to wear at the racetrack. The de facto kings of prep behind Vineyard Vines make the trip down south each year for the race. The snappy-dressing brothers took it in turns to offer the Observer some essential and exclusive tips for tooling about the racetrack next week.
1. LAYER UP
The weather at the Kentucky Derby is completely unpredictable. There have been years where it rains the entire time, and others when the weather is picture perfect. However, this is not the time to break out the gumboots and wind cheater. "Be prepared to take off your jacket if it's sunny and warm. Sport a vest or fun belt under your sport coat to stay well dressed when you ditch the jacket. On the other side of the spectrum, the weather is not an excuse to dress down at the Derby. Sport functional footwear, but keep the rest of your outfit brightly colored and festive no matter what."—Ian Murray.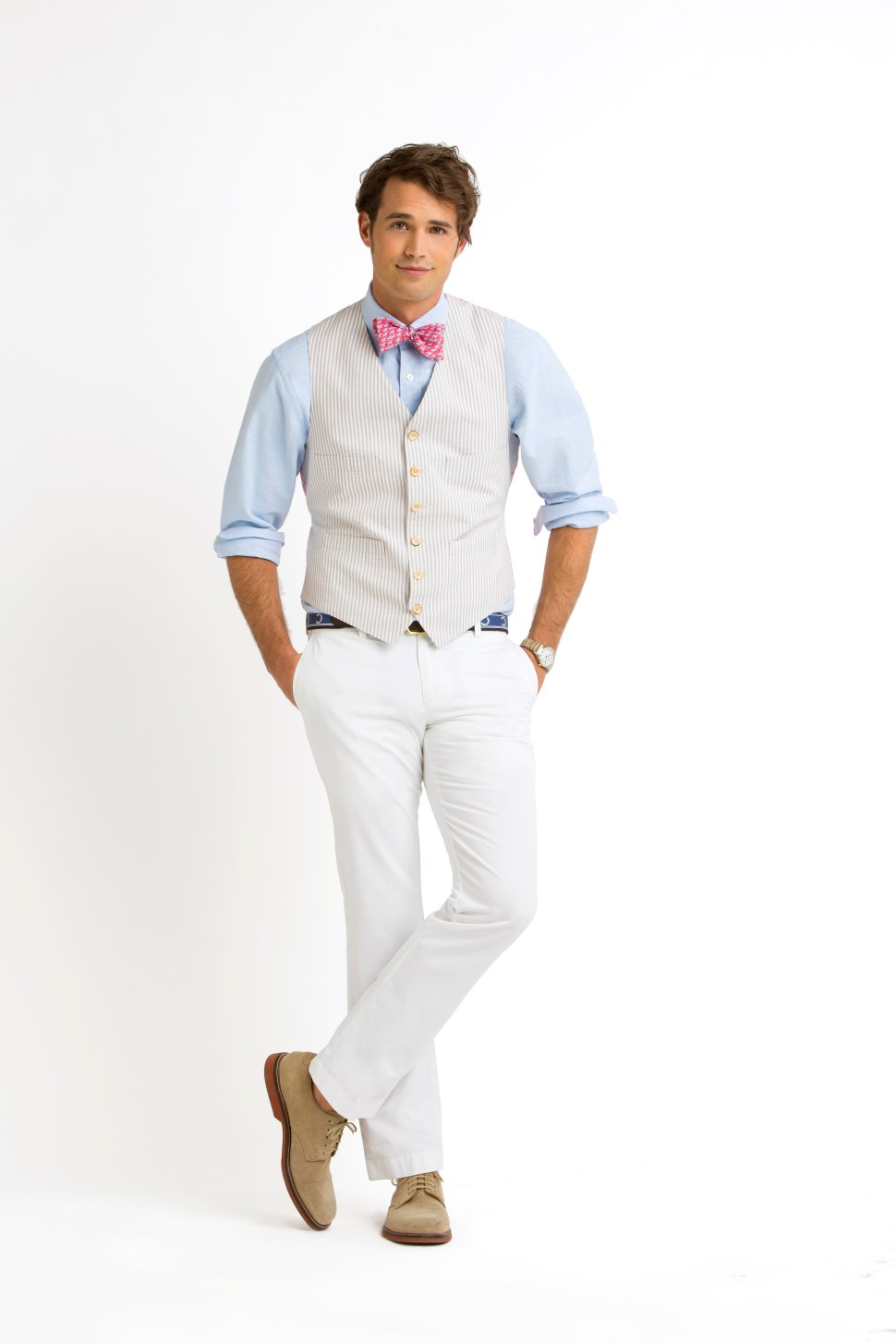 2. DITCH NEUTRALS
The Murrays favor the confidence and panache of color for the races. Choose the hues of your favorite horse and rider perhaps, or match up with your partner's dress or hat. "The Derby is the perfect time to experiment and wear something with more whimsy than you would normally favor. If you always stick to neutrals, try incorporating some subtle pastels. Don't forget about accessories, a pop of color in your tie, belt or pocket square is not only acceptable at the Derby, it's expected."—Shep Murray.
3. ACCESSORIZE
Gentlemen's accessories are crucial to complement a race-day outfit, if ever there was a 'more is more' opportunity for the usually soberly dressed, this is it. "Every Derby outfit needs a statement piece, be it a tongue in cheek bow tie, statement hat, out of the box blazer or patterned pants. Don one, two, three or everything all at once! The Derby is our favorite excuse for over the top, fun fashion. It's the only event that truly marries sport and style."—Ian Murray.