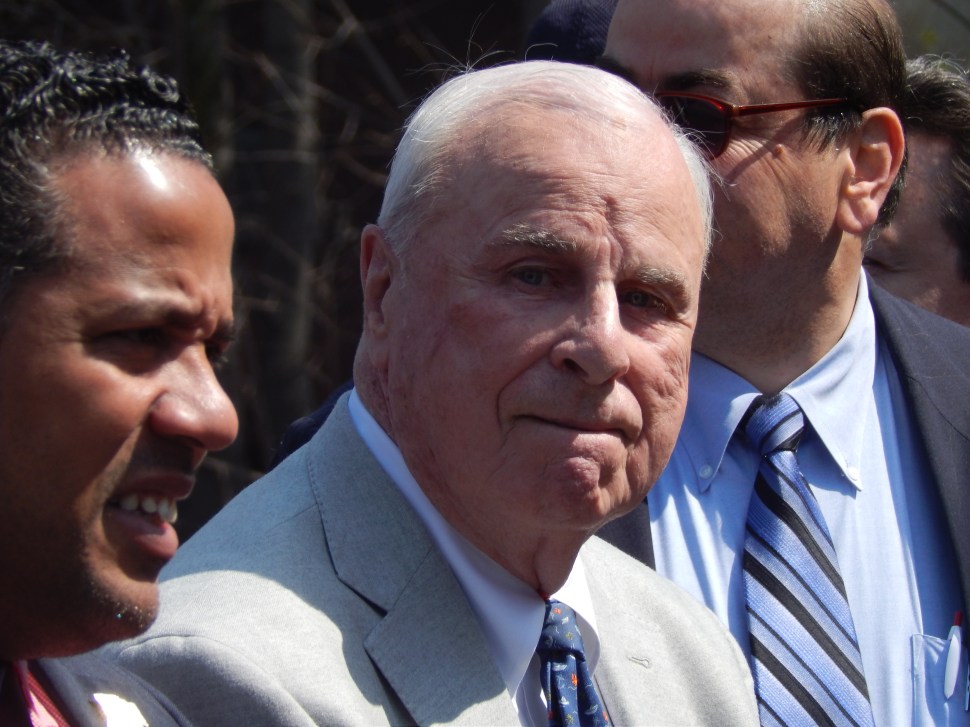 At an unveiling this morning of the Paterson Great Falls National Historical Park's new Welcome Center and gift store, Paterson Mayor Jose "Joey" Torres made a point of paying tribute to two retired Paterson politicians, both of whom were in attendance.
The first was former Mayor Pat Kramer (above).
The other was former Councilman Tom Rooney (Below).
Both men played an integral role in protecting the Great Falls and furthering a vision for the creation of city centerpiece.
Both diehard politicians backed Torres' mayoral campaign last year. While on the council, Rooney – who retired in 2008 – was a vocal backer of Torres..