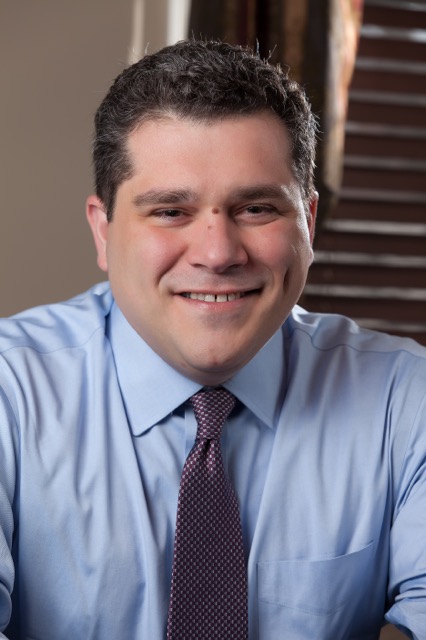 BAYONNE – State Assembly candidate Nicholas Chiaravalloti called on the state's leading transportation agencies to resolve the traffic congestion at Exit 14A of the New Jersey Turnpike, saying residents need a solution now as he offered up a number of key recommendations.
"One hour delays to cross the Turnpike Bridge are simply unacceptable," Chiaravalloti, a Democrat who is running for an Assembly seat in the 31st Legislative District, said in a written statement on Monday. "We need the Department of Transportation (DOT), the Turnpike Authority and the Port Authority to all get on the same page. Right now, that's just not happening."
Chiaravalloti, in a 429-word letter to the DOT, Turnpike Authority and Port Authority, called on the three agencies to host a joint town hall meeting to address the traffic concerns, making eight key recommendations on how to immediately improve the current flow of traffic.
"We need these agencies to come in to our community with our mayor and council and have a real conversation about the traffic," said Chiaravalloti, of Bayonne. "This is not something that can wait, this has to happen now."
Among the recommendations Chiaravalloti makes in the letter include opening up the shoulders on the east and west-bound sides of the 14A New Jersey Turnpike exit interchange; deploying law enforcement officers to direct traffic and the installation of Variable Message Signs (VMS) to provide real-time updates.
Chiaravalloti also supports Bayonne Mayor Jimmy Davis' recent invitations to have a meeting at Bayonne City Hall with the respective state agencies.
Chiaravalloti and his state Assembly slate mate, Angela McKnight of Jersey City, are running with the support of the Hudson County Democratic Organization (HCDO) going into the June 2 primary. The HCDO-backed duo is opposed by the team of Bruce Alston, of Jersey City, and Washington Flores, of Bayonne, among others.