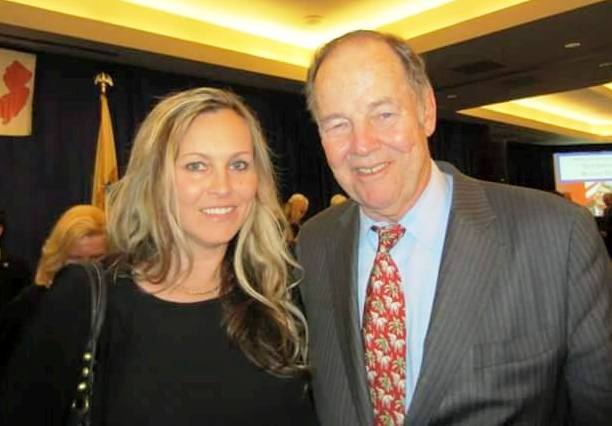 The name Synnove means "Gift from the sun" in Norwegian, perhaps an appropriate balm to the swamp land currencies of New Jersey, or so argues Synnove Bakke of East Brunswick.
Bergen born, Bakke spent the next 20 years in Norway before returning to the land of her birth and digging in with a family in Middlesex, and now the Republican mother of four craves an Assembly seat in the 18th District.
Go to a Republican event in Middlesex and you're likely to run into the statuesque blonde operative, who's spent the last seven years counter-punching the impact of President Barack Obama.
"I started out in politics as soon as Obama got on the national scene," Bakke told PolitickerNJ. "I started getting involved because what he wanted to do reminded me of socialism in Norway; all these social programs. Who's going to be able to pay for all of them?"
She started a young Republican chapter and has stayed active in party politics ever since, landing a job in the office of Assemblyman Rob Clifton. This year's effort marks her first run for district office where she targets incumbent Assemblyman Pat Diegnan and Assemblywoman Nancy Pinkin.
"I'm a fiscal conservative, not a social conservative," Bakke said. "I'm not a bible thumper."
She says her focus in office would include honing in on what she identifies as government waste in local school districts. She lived in an East Brunswick home where the taxes were $15,000 annually before she and her family moved.
It's been a stressful time, she acknowledged.
"If it makes financial sense, I say cut," said Bakke, who's running on a ticket with Republican Teresa Hutchison of South River. "I'm in this for people who struggle. When I look at the incumbents, when I look at Nancy Pinkin, she's passed way too many bills. She has a bill designating a state moth. People can't pay their mortgages and she's worried about a moth?"
Democrats might argue that Bakke is the moth in this case, flying too close to a flame called the 18th District, which hasn't elected a Republican for 20 years. But when informed of Diegnan's longevity, she insisted, "That should work against him. He's been there long enough."
Concerning 2016 Republican presidential politics, Bakke admits it's still early and gives a nod to the likely candidacy of Gov. Chris Christie, but also points out her political affection for Texas Senator Ted Cruz, whom she's met. "I like Ted Cruz," said the Republican legislative candidate. "Everything he said he was going to do when he ran he's done."
She also likes what she sees early from Wisconsin Governor Scott Walker.
But that's 2016.
For the moment, she's focused on 2015 and her own candidacy.
"Politics is in my blood," Bakke said. "I love constituent services and I want the people to be educated."
Yet how can people trust politics and politicians these days in New Jersey, with a senator under indictment and Christie's Bridgegate debacle on the U.S. Attorney's horizon?
"I'm going to show them who I am, and once you to get to know me you know I'm not a crook,' Bakke said. "I'm not going to sit around and just talk to donors. I have four children and a granddaughter and I want my granddaughter to be able to live here in New Jersey."