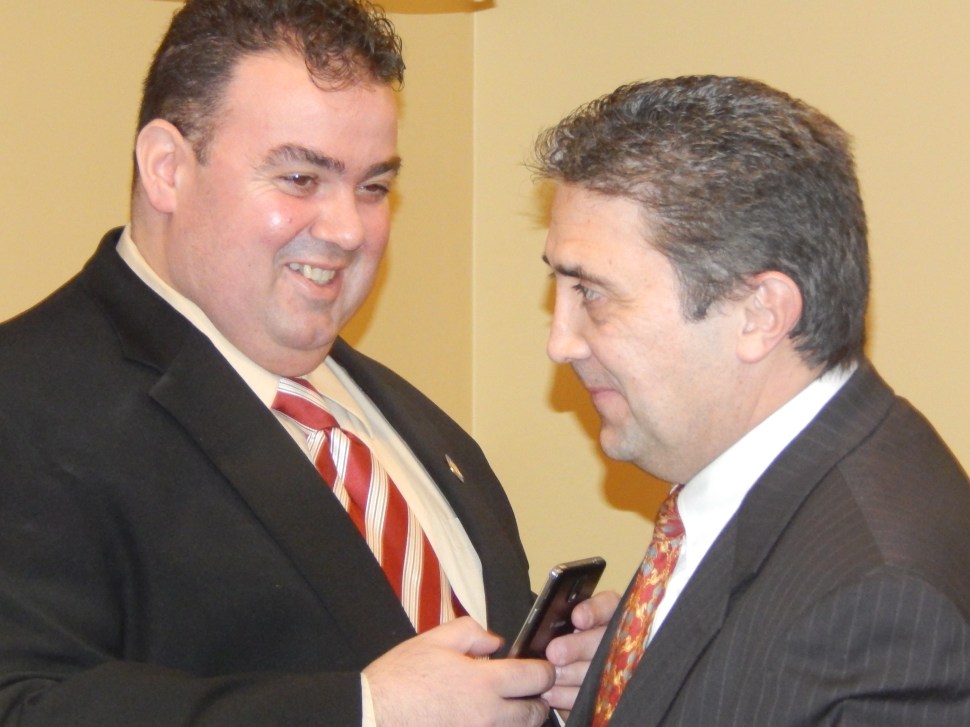 In the 20th District, two challengers running in the Democratic Primary today hit their incumbent opponents in a sensitive area: dual public jobs holding, showing a willingness to scrap for an advantage in what is classically one of New Jersey's most competitive primary districts.
Elizabeth Board of Ed member Tony Monteiro and his running mate, Giuliano Farina of Union Township, said if elected they would end the practice of officials "double dipping" to enhance their pension payout – apparently offering the pledge as a contrast point to Assemblyman Jamel Holley (D-20) of Roselle and Assemblywoman Annette Quijano (D-20) of Elizabeth.
"We understand and accept that people in public jobs can run for office," Monteiro said. "We oppose the second job by an elected official being used as a second pension booster. Under our proposal, an elected official should be limited to choosing only one position for determining pension credits."
"The hard truth is that the state pension system is in debt to the amount of $60 billion," Farina added. "A recent state study said there are no plausible solutions. We have a huge problem and we shouldn't elect people to address the situation who are also adding to the problem."
The challengers noted that Holley is eligible for double pension credits, including the Assembly and his full time job as Irvington Public Works Director. Quijano, in addition to her Assembly position, works for the City of Elizabeth Law Development.
"We have the pension ticking time bomb. Our opponents are helping to light the fuse," Monteiro said.
Democratic spokesman Michael Makarski responded on behalf of the LD20 incumbents.
"Clearly Mr. Monteiro and Mr. Farina don't want the real facts or truth to get in the way of a good story," he said. "The Public Employee Benefits Reform law, put into place in 2007, makes any new lawmaker ineligible for the Public Employee Retirement System (PERS), regardless of holding a prior public office. Neither Assemblywoman Quijano nor Assemblyman Holley are adding to their pensions.
"Instead of making up facts and joining the Governor's misguided attacks, Mr. Monteiro, who endorsed Chris Christie, should join the fight to force him to abide by the law and hold up his end of pension reform" Makarski added. "Monteiro is just trying to draw attention away from the bloated administration budget and huge tax hikes at the Elizabeth Board of Education."
Monteiro and Farina are not the sole slate of challengers in the 20th District Democratic Primary. Hillside attorney Jorge Batista and his running mate, teacher Vivian Bell of Union, are also trying to wrest the incumbents out of their assembly seats.