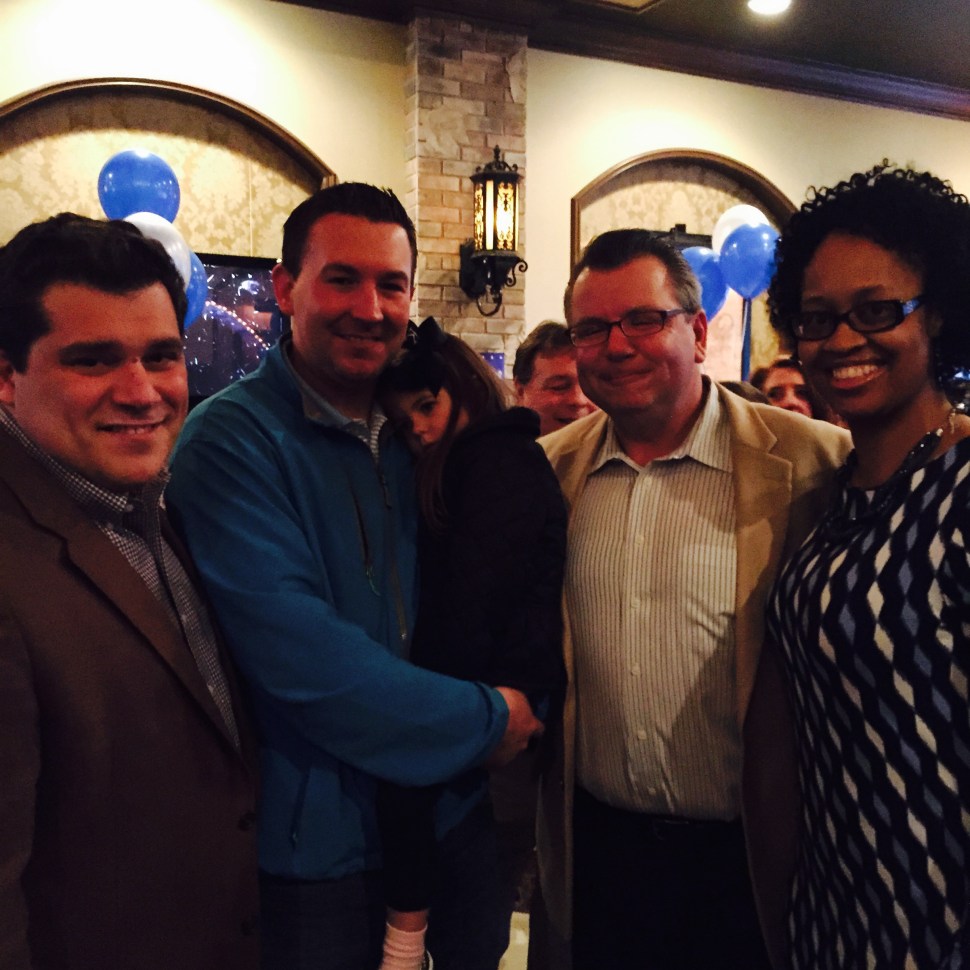 The world got a glimpse of the new LD31 team tonight in Mona Lisa Pizzeria Ristorante in Bayonne for a free meet and greet.
Nick Chiaravallotti (above, left), former state director for U.S. Sen. Bob Menendez (D-NJ) and nonprofit founder Angela McKnight (above, right) hobnobbed with their allies.
The pair are running in the June Democratic Primary as the Hudson County Democratic Organization (HCDO) replacement for Assemblyman Charles Mainor and Assemblyman Jason O'Donnell, neither of whom is running for reelection.
Chiaravallotti's local local political godfather – Bayonne Mayor Jimmy Davis (below, left) – showed up to give his blessing to the twosome.