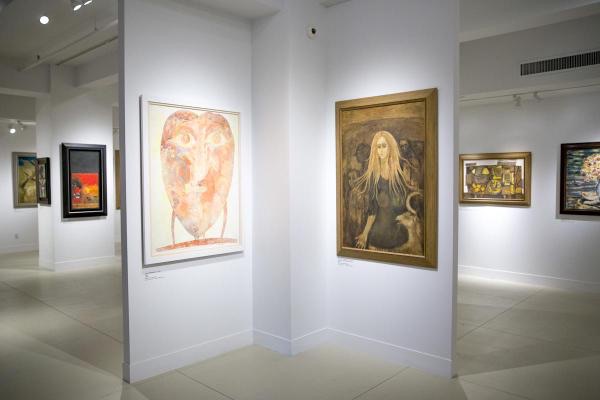 Delhi Art Gallery, one of the largest galleries in India, has opened a space in New York at the landmark Fuller Building—once home to the legendary art dealers Andre Emmerich and Pierre Matisse. Located at 41 East 57th Street on the corner of Madison Avenue, Delhi Art Gallery joins Howard Greenberg Gallery, Nohra Haime Gallery and Jason McCoy Gallery, amongst other art businesses, in the 1929 Art Deco skyscraper.
"New York is the first step in the gallery's international push," said gallery director Neil Blumstein. "There's a strong, wealthy diaspora community in New York and across America." He noted: "We had 600 people at our opening."
Furniture-designer Rama Anand started Delhi Art Gallery in the Indian capital of New Delhi in 1993. Today the gallery, which is managed by her son Ashish Anand, has three spaces in India, as well as the newly opened New York branch.
"Indian art is an important market right now," Mr. Blumstein told the Observer. "People are discovering it, collecting it and buying for investment."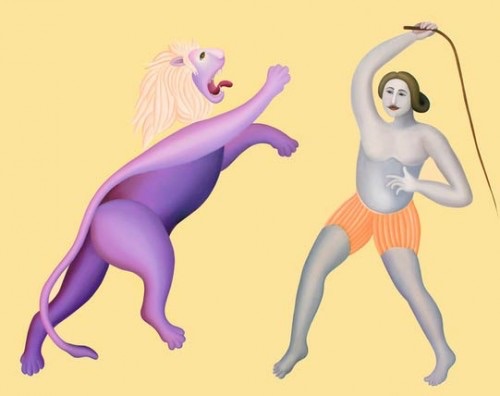 The inaugural exhibition, India Modern: Narratives from 20th Century Indian Art, opened last month and is on view through June 6. It features more than 80 paintings, drawings and sculptures by 42 prominent Indian artists, including such celebrated modernists as F. N. Souza, S. H. Raza, M. F. Husain, K. H. Ara, S. K. Bakre and H. A. Gade—the founding members of the Progressives Artists Group that began in Bombay.  Many of the artists of that Group—which was formed in 1947, the year of India's independence—embraced the styles of European Modernism, while exploring subject matter that was distinctively Indian.
The gallery has amassed an impressive collection of some 39,000 works of art, which it actually owns. Works on view in the India Modern exhibition range in price from $14,000 to $800,000.
Highlights in the show include a 1968 acrylic painting by Sakti Burman of a giant heart-shaped head, Avinash Chandra's oil on canvas from 1962 of a colorful group of Picassoesque men, a M.F. Husain reclining female-nude from 1960, G.R. Santosh's 1971 abstract painting of the twin realities of Shiva and Shakti and S. K. Bakre's welded metal sculpture of a mask from 1958.
"We've been surprised by the number of people who have visited that know nothing about Indian art," Blumstein stated. "They aren't necessarily collectors; they're just curious people. That's the great thing about New York. We're here to sell art, but Delhi Art Gallery has a long history of educating the public about Indian modern art."
Beyond making these works accessible to the public in New York, the gallery has published a massive 350-page book with essays on Indian modernism, timelines that parallel artistic development in India and the West and biographies of and works by the artists in the show. As an introduction to this important facet of the history of modern art, it's impressive.