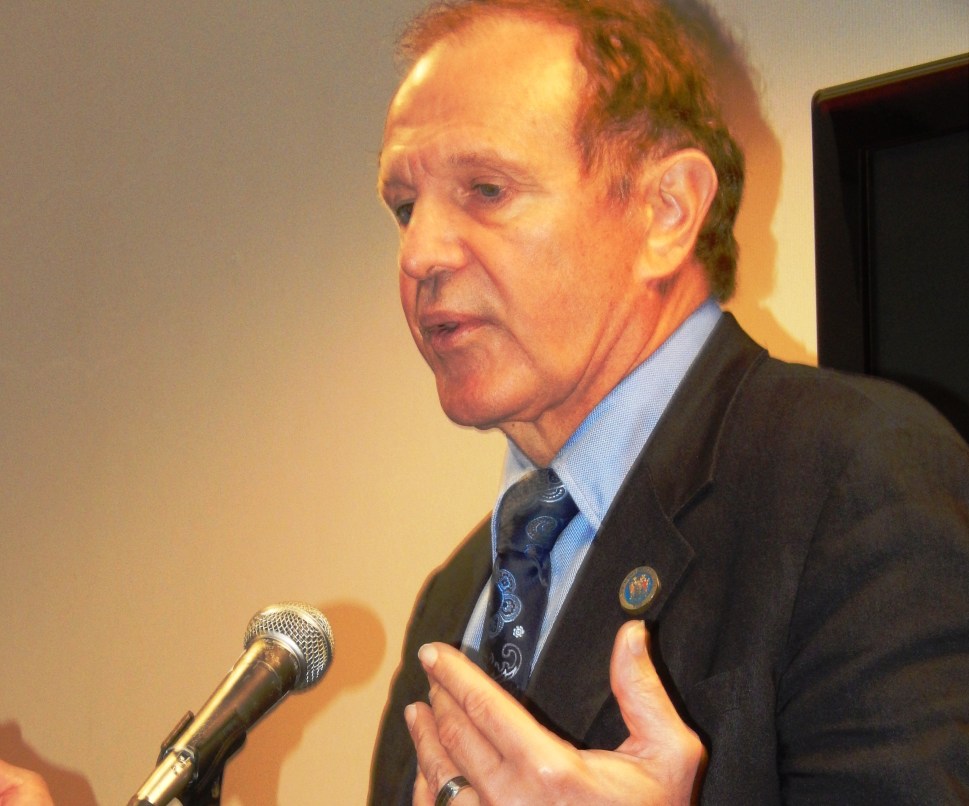 Senator Raymond Lesniak (D-20) on Tuesday denounced what he called misleading statements by Governor Chris Christie, Acting Attorney General John Hoffman and DEP Commissioner Robert Martin about the proposed legal settlement with ExxonMobil, and said the agreement offered by the administration should be rejected.
Lesniak urged the public to submit their opposition to the settlement during the DEP's 60-day public comment period that started yesterday with the official disclosure of the proposal.
"Governor Christie has stated the $225 million settlement is 'on top of' ExxonMobil's obligation to clean up the site,' Acting Attorney General Hoffman claims that it 'reinforces' ExxonMobil's obligation and Commissioner Martin said there is 'no cap on remediation,' all in an effort to justify the reduced settlement of three cents on the dollar," said Senator Lesniak, an attorney. "These statements are deceiving because they have nothing to do with the litigation. ExxonMobil's cleanup obligation has already been settled and it had no cap. These comments expose a bias on behalf of ExxonMobil that obviously shaped the settlement."
Lesniak today launched a grassroots campaign in opposition to the administration's proposal and has already generated more than 15,000 supportive signatures.
"This is a corporate giveaway that shocks the conscience," said the senator. "The proposed consent judgment is inadequate, improper and inappropriate and all it does is protect ExxonMobil's corporate profits. It should be rejected by the DEP but if it isn't, it should be denied by the judge or overturned by the Appellate Division."
Lesniak also faulted the settlement for "letting the company off the hook for the undisclosed damages at the 16 other facilities and hundreds of gas stations the legal agreement releases from liability.
The bias of the administration is further revealed in the proposed consent plan by referring to "alleged discharges," he noted.
"This misleading reference to 'alleged discharges' shows that the proposed consent judgment is further biased on behalf of ExxonMobil because the oil company already admitted to the discharge of contaminants," said the senator, referring to Administrative Consent Orders and a ruling by Superior Court Judge Anzaldi on May 26, 2006 that found ExxonMobil liable for restoration of the natural resources impacted by its discharges.
The Appellate Division has also ruled that ExxonMobil is liable for the loss of use of the natural resources it polluted, Senator Lesniak noted.