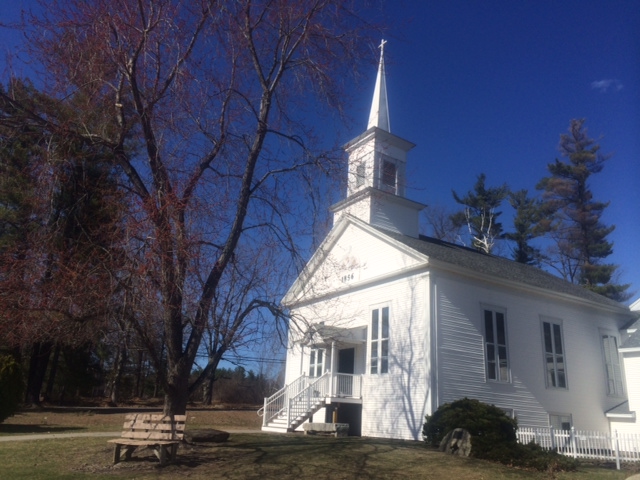 BEDFORD, N.H. and MANCHESTER, N.H. – Sitting over breakfast on Thursday in the Red Arrow Diner in downtown Manchester, New Hampshire, local resident Dave Willis liked the taste he got of Chris Christie as the New Jersey governor and potential 2016 presidential candidate visited the state this week. But he was unsure if Christie would ultimately be picked by voters from the Republican primary candidate menu.
"I think he's a normal person. The man is down to earth, but I'm not sure he's going to make it because he talks like you and me," said Willis, 59, a trucker and registered Republican who lives in Manchester. "He'll tell you to sit down and shut up, and that could be a problem. But Christie has got the biggest shoulders of them all."
Christie put his shoulder to the wheel in New Hampshire this week, trying to make an impact with potential voters in this critical primary state before the January 2016 contest. On Tuesday, he made a policy speech about federal entitlement program reform, then stopped by a pizzeria and a tavern. On Wednesday, he held a town hall meeting after appearing at a local restaurant. After a brief trip back to New Jersey on Thursday, he is set to return for another set of appearances in New Hampshire on Friday.
New Hampshire voters seemed to be well along the road to forming opinions of Christie and his potential 2016 presidential bid.
During his frenetic criss-crossing of the state, Christie found time during a television interview to admit that the scandal surrounding the closing of access lanes at the George Washington Bridge, also known as Bridgegate, hurt his prospects for the 2016 nomination.
But back at the Red Arrow Diner, Willis saw Bridgegate differently.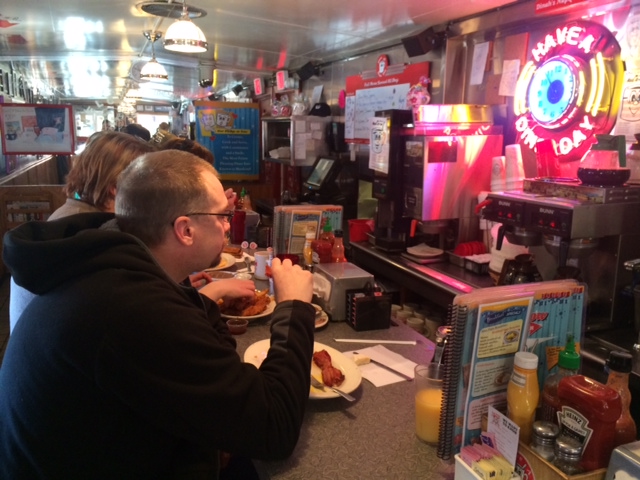 "I drive over the road, and I know what happened at the bridge. Sometimes it takes showing people how it's going to be," Willis said. "He got everybody's attention after that, didn't he?"
"People make mistakes, but I think if he's trying to be President, he really needs to clean up his act. That's just common sense," countered Crystalline Reynolds, 19, of Manchester, a student at the New Hampshire Institute of Art who is considering registering as a Democrat. "If you want to be in public office, you have to be the kind of person that makes your reputation matter everywhere."
At the same time, Arthur Lawrence, of Bedford, New Hampshire, offered Christie some advice he feels matters when dealing with local voters.
"Be very cautious about how you answer questions that come from the people of New Hampshire," said Lawrence, a Manchester native in his sixties who is a retired federal government employee. "If he roughs up somebody in the audience, that'll be it. I think [Christie] has got the right principles, but he's probably got the wrong delivery for New Hampshire. People here like things delivered a little less vitriolically. New Jersey politics, if practiced here in New Hampshire, will lead him to a loss. Candidness is important. But the confrontational aura is simply not our style."
A group of women talking after lunch outside of the Purple Finch Cafe in Bedford thought about neither style nor substance when looking at if Christie could be the next president.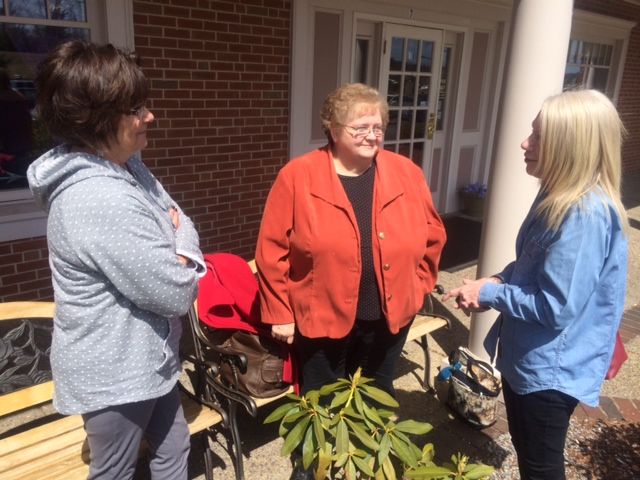 "I don't care, I just don't want Hillary [Clinton]," said Sharon, 68, a retiree and registered independent from Bedford, who declined to give her last name when referring to the prominent Democratic presidential candidate. "Both personally and politically, I don't care for her or her husband [former President Bill Clinton]."
But Pam Patenaude, a New Hampshire native visiting family, spoke out from an experienced perspective about what Christie needs to do to get the chance to take on Hillary Clinton.
"He needs to step away from his day-to-day duties as governor to run for President. If he's that serious, he needs to give up being governor," said Patenaude, 54, a former Assistant Secretary at the U.S. Department of Housing and Urban Development (HUD) in President George W. Bush's administration and the New Hampshire volunteer director for Republican presidential candidate Bob Dole's 1996 campaign, who said that she is supporting former Florida Governor Jeb Bush in 2016. "It's a full time job running for President. You can't do both."
Normand Longval has been a barber at his self-owned shop, Norm's Family Hair Care in Manchester, for 35 years. He cut right to the point when asked if Christie can ultimately triumph in New Hampshire if the New Jersey governor decides to make a White House bid.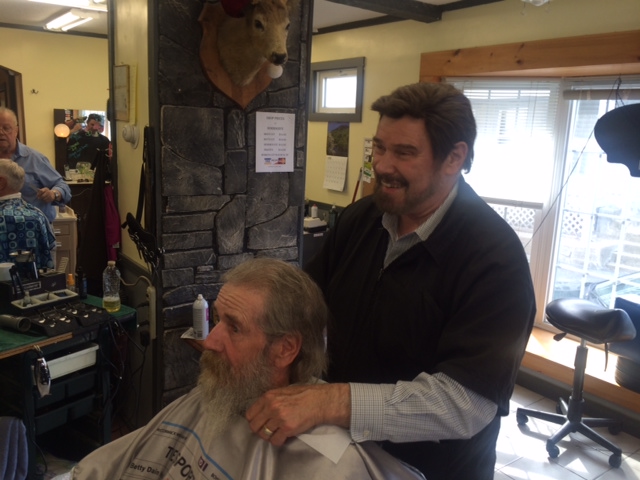 "I think he's got a decent shot. I like his control of a crowd," Longval, a registered Republican, 67, of Bedford, said with a smile as he got ready to shave off a customer's long beard. "But he's got to hammer Hillary, and he needs to have more of a presence here. A win in New Hampshire could go a long way."