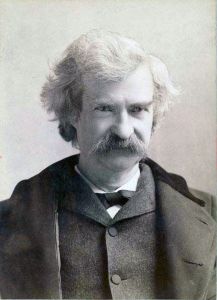 Baltimore mayor Stephanie Rawlings-Blake has found herself forced to apologize for describing the rioters protesting the death in police custody of  Freddie Gray (an unarmed 25-year-old African-American) as "thugs, who only want to incite violence and destroy our city."
It's an understandable slip, even for an African-American politician as sensitive to voters as Ms. Rawlings-Blake. But if she and so many others in the public eye want to know how to use the word thug with perspective, they would be wise to turn back the clock and look at Mark Twain's 1897 travel classic, Following the Equator.
At a time when Rudyard Kipling was thought to be the greatest authority on India and the British empire, Twain, a vehement foe of imperialism, provides a compelling alternative view. Twain is not naïve about India, but he is open to appreciating it. "So far as I am able to judge, nothing has been left undone, either by man or Nature, to make India the most extraordinary country that the sun visits on his round," he writes in Following the Equator.
It's a view that separates Twain from most of his Western peers when it comes to describing "thugs," a term derived from Hindi that the British popularized in the early 19th century when they thought to get rid of the Indian gangs known as thugs that were responsible for widespread murders and robberies.
The assault on the thugs of India came in a campaign that peaked in the 1830s and 1840s, and in Following the Equator Twain relies heavily on the 1840 government report of W. H. Sleeman of the Indian Service, who is credited with eradicating the thug gangs of India.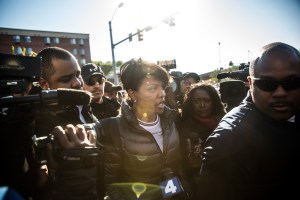 Twain quotes Sleeman extensively, supplying his readers with horrifying tales of how the thugs, who were bound by codes that crossed cast and religious lines, were a "satanic brotherhood." But it's Twain's willingness to put India's thugs in a broad context that gives Following the Equator its relevance for today.
Twain sees the thugs rising out of a chaotic and impoverished India. He points out how the division of India by languages, boundaries, and customs gave the thugs a chance to flourish that would have been impossible in a well-run state.
Most important of all, Twain refuses to see thuggery as characteristic of the Indian mind. He doesn't racialize the thug label as we so often do today. He points out how the joy of killing and seeing killing done is not unique to India's thugs.
"We white people are merely modified Thugs; Thugs fretting under the restraints of a not very thick skin of civilization," Twain insists. "We have no tourists of either sex or any religion who are able to resist the delights of the bull-ring when opportunity offers, and we are gentle Thugs in the hunting-season and love to chase the tame rabbit and kill it." The lesson for Twain is clear. It behooves us to talk about who's a thug with much more humility than we are accustomed. We need, above all, to look inside ourselves.
Nicolaus Mills is professor of American Studies at Sarah Lawrence College and author of Every Army Man Is with You: The Cadets Who Won the 1964 Army-Navy Games, Fought in Vietnam, and Came Home Forever Changed.