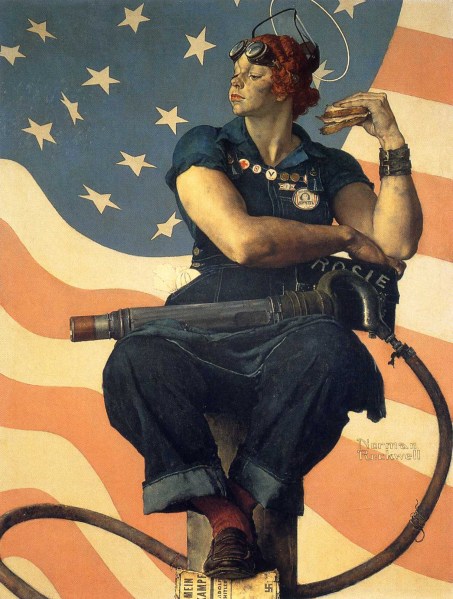 Mary Doyle Keefe, who in 1943 posed as a model for her neighbor Norman Rockwell's iconic painting Rosie the Riveter. died Tuesday at the age of 92 in Simsbury, Connecticut.
At the age of 19 Keefe, then a telephone operator in Arlington, Vermont, sat twice for Rockwell, who used the Riveter image as a Saturday Evening Post cover.
In the paintings, Rockwell made Keefe more muscular and added the rivet gun as a prop. A statement released by the Normal Rockwell Museum on its Facebook page in honor of Keefe revealed that Rockwell had regret about the these alterations he made to her image. "The artist apologized for making her arms and shoulders much larger than they were in-person, but Keefe seemed to take it in stride," said the museum. "Her image became a symbol for millions of American women who went to work during World War II."
According to a report form the Hartford Courant, Rockwell later sent Keefe a letter saying she was "the most beautiful woman he'd ever seen" and that he only made her "into sort of a giant" in order to convey strength. The painting is currently housed at the Crystal Bridges Museum of American Art in Bentonville, Arkansas.
Keefe received a degree in dental hygiene from Temple University. Her husband of 55 years, Robert Keefe, died in 2003. The couple had four children.