The Museum of Chinese in America is celebrating its 35th anniversary with a career-spanning exhibition of the work of artist Tyrus Wong. "Water to Paper, Paint to Sky: The Art of Tyrus Wong" will run through September 13, and features artwork created by Mr. Wong during his 80-year-long career, from paintings to hand-crafted ceramics and original greeting cards to his hall of fame-worthy kites. Most significantly, the museum will showcase concept drawings that were the direct inspiration for the Disney animated classic Bambi, which earned Mr. Wong the official honor of Disney legend in 2001.
"The Bambi paintings have certainly been the highlight of the exhibition," said Herb Tam, MOCA's curator and director of exhibitions, to the Observer. "It is his most iconic body of work and one that many spectators can relate to."
The show is organized by the Walt Disney Family Museum in San Francisco, and spotlights both Mr. Wong's Chinese roots and his American upbringing. Mr. Wong left his mother and sister when he was nine and traveled to the United States with his father in 1919. They first moved to Sacramento, and later Los Angeles' Chinatown, where the artist dropped out of school to attend the Otis College of Art and Design on full scholarship. The formal western art training he received at Otis was supplemented at home by lessons in traditional Chinese art making techniques from his father.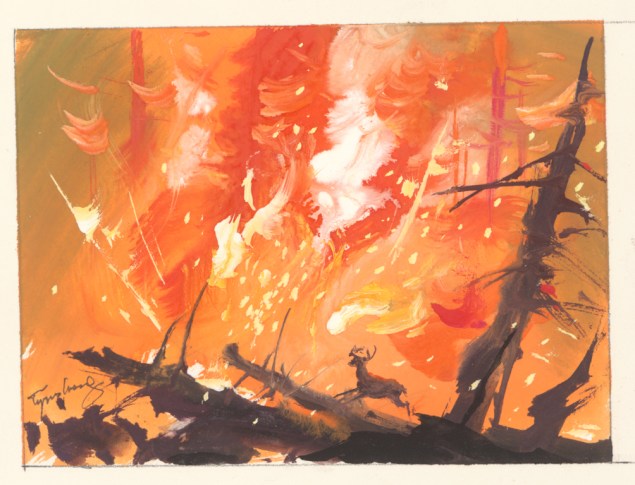 "What makes Mr. Wong's work so compelling is the way he brought two cultures together in his art," said Mr. Tam. "He relied on memory and imagination in much of his work, as opposed to working strictly from observation. This has roots in classical Chinese landscape painting where artists would memorize their subjects then interpret scenes back in the studio."
The artist got his big break while working for Walt Disney Studios. Mr. Wong held a low level art position at the studio during the production of the 1942 animated feature film Bambi. Several pictures he produced of a deer standing in a forest caught the eye of Walt Disney himself, and became the core of the film's visual style. Mr. Wong later went on to work at Warner Brothers and Republic Pictures.
"Before Bambi, Disney came out with Snow White, and in that film the forest is vividly illustrated, details were meticulously outlined," said Mr. Tam. "Bambi was totally different. Tyrus emphasized mood through light, colors, and gestures—he wanted you to smell the forest from his illustrations."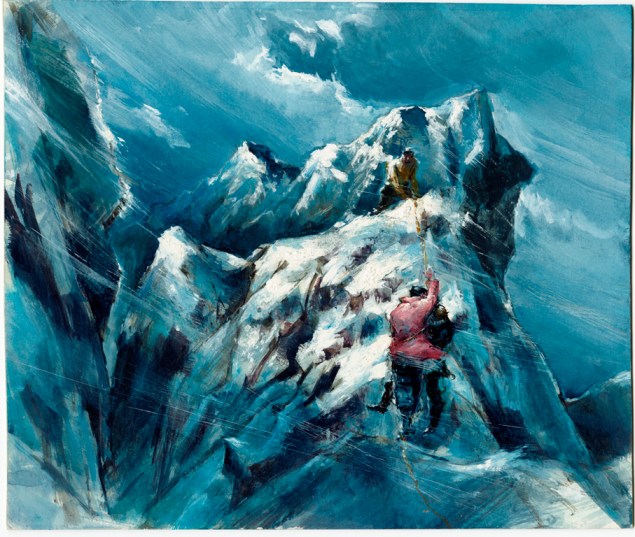 While the paintings for Bambi have been a big hit at the museum, many visitors have been equally intrigued by some of Mr. Wong's later work, explained Mr. Tam. These pieces include small toys made out of household objects, which he began making for his grandchildren, and magnificent kites that, at 104-years-old, he still flies monthly on the beach near his home.
Mr. Wong lives in California, but was able to make the trip with his family for the opening of the show. He was described by Mr. Tam as very emotional while viewing his work, but was honored that MOCA chose to celebrate his achievements.
"This is the largest collection of my work that has ever been on the east coast," Mr. Wong told the Observer in an email sent by his daughter Kim. "I wish my father could have seen this."