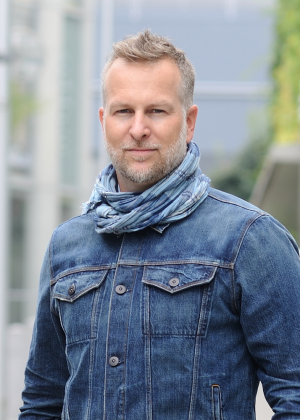 Scott Morrison is a denim geek. At least that's what he calls himself as he joyfully bounces between the 80 denim variations lining the wall of his store, 3×1. Tucked away on a quiet block on Mercer Street, 3×1 might be the most comprehensive denim outfitter in the world, and that was the plan.
Mr. Morrison opened shop four years ago, seeking to create the first-ever fully customizable jean experience for like-minded denim aficionados. "Most people have never been to the factory, so I figured the only way to get people to understand what makes a great pair of jeans is to create a space where they can see it all happen and get invited into the process," Mr. Morrison told the Observer from his perch inside the store. "I wanted to educate and inform and allow customers to build what they want. It was a pretty progressive concept that no one had done before."
The result is an entirely bespoke experience in a one-stop shop that has attracted mostly guys from all corners of industry, ranging from chef Thomas Keller to NBA star Anthony Parker to Arab sheiks, who pay $1,200 to design their jeans from the ground up. If that seems like a hefty price to pay for some pants, Mr. Morrison says bespoke encompasses 55 percent of his total business. "We're allowing customers to come and make something to their specification," he said. "They can bring a garment from another brand or from 30 years ago and we can recreate that, or do something entirely made-to-measure."
Each client is assigned a denim specialist, who will assist in fitting, sizing, and determining exactly what is desired. It's a complicated approach. The patternmakers need to fit each person in the exact denim requested, instead of the traditional disposable muslin fashion designers use to create a blueprint. After the fit is secured, it then becomes digitized and a pattern is created and stored in a digital library. This allows for recreation when more jeans are needed, and can be adjusted to any changes requested. After that, the customizable options are endless, from buttons to rivets, to seams and back-pocket embroideries (popular among Arab royalty); Mr. Parker puts the logo on all of his waistbands.
While most guys still long for the classic, four-pocket straight-leg, Mr. Morrison said he's seen it all, even those who want to wear their jeans inside out. The magic happens entirely in the store, which features 40 employees ranging in specialties from pattern making to knitting, to sewing and finishing.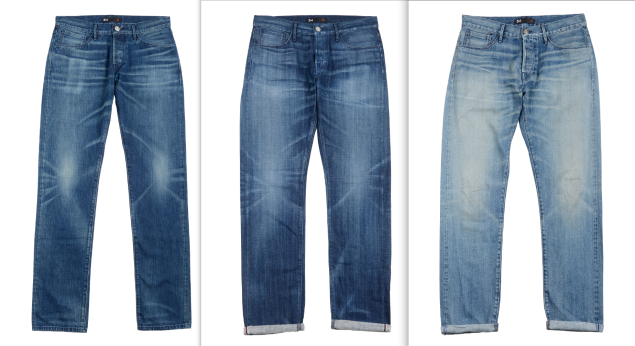 Customers can also walk into 3×1 and purchase denim from their ready-to-wear range, with prices from $195 to $395, and there's a custom-made experience ranging from $525 to $750, which includes special options for pockets and hardware.
If anyone can handle this sort of endeavor, it's Mr. Morrison. A celebrated superstar in the denim business, the California-native founded denim brand Paper Denim & Cloth in 1996, atthe onset of the luxury denim boom. He later went on to help launch Earnest Sewn, which became the go-to brand among "it" girls in the early 2000s. After a fall out with investors, he did a brief stint at Japanese heritage brand Evisu and then, for the first time in his adult life, took six months off to think about what exactly he wanted to do in denim.
"I remember in the early days, reporters would ask what makes a great jean and I'd go into such detail talking about selvedge denim, and denim from Japan vs. Italy, vs. the States, or using a single needle machine vs. a double, and people would get this glazed look on their faces," said Mr. Morrison. "I decided I wanted to do something that appealed to people who love denim, like me. As well as those who are used to having something customized or tailored. These are guys with exacting standards, who get their suits and shirts custom-made, too."
In addition to the flagship, 3×1's seasonal denim collections can be found at Barneys, Bergdorf Goodman, Intermix and on 3×1.us. Looking forward, Mr. Morrison will be opening another 3×1 store at the end of this year, but declined to say where. He's also opening a smaller version of the operation in Southampton in May. Globally, he has stop-in shops within Le Bon Marché in Paris as well at Edition, a department store in Japan. "The 3×1 concept is really a series of greatest hits for me," said Mr. Morrison. "It's all the denim I've fallen in love with over the last 15 years that has me totally geeked out."