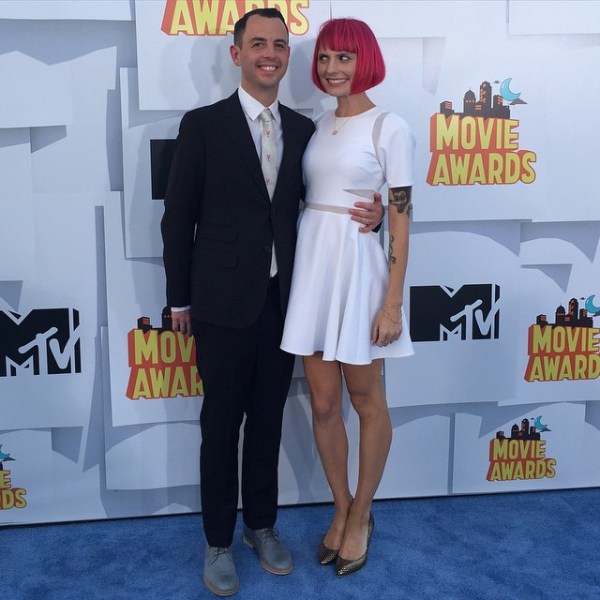 Last night a select few went home with golden buckets of popcorn. Those are the awards given out at 2015 MTV Movie Awards, which is an annual Hollywood tradition now 23-years-and-running, where celebrities—fresh off Oscar-season—wear jeans on the red carpet and accept awards for things like "Best Kiss" and "Best Hero." And this year's festivities—and popcorn buckets—got a fresh makeover thanks to the designs of L.A.-based street art duo Dabs Myla.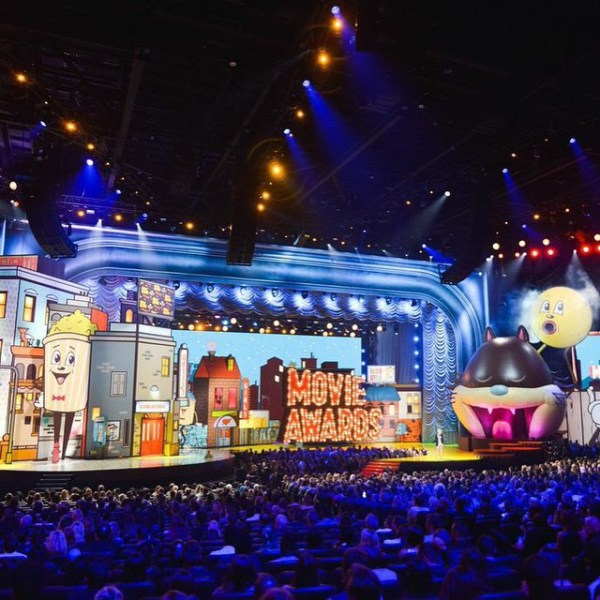 The pair relocated to the U.S. in 2009 from Australia, and has painted murals on walls all over the world. They've got murals in Rio de Janeiro, London, and Detroit, and have done commercial work for big brands like Adidas and Sanrio. In 2012, they created a custom mural for Sanrio's first New York City art event for the release of Abrams title Hello Kitty, Hello Art!, an anthology of art inspired by the popular cartoon character.
The pair also created a large-scale installation for Sanrio at the first ever Hello Kitty Con 2014, held at MOCA's Geffen Contemporary, which is where they first caught the eye of MTV, according to an interview a recent interview with Juxatpoz. In February, they announced that MTV had commissioned them to design the stage set, logo, and award statuette for this year's event.
Like many of their 3-D installations, the MTV designs were a larger-than-life tour through the bubbly worlds of Dabs Myla murals and paintings. The logo they created featured bright yellow and orange block lettering set against a nighttime cityscape.
"We wanted to make something really bold and energetic that reflected our personal style as well as the classic aesthetic of MTV," they told MTV News in an interview. "We also wanted to have a few elements like the cityscape and moon that could reference some of the parts of the set design for the show, but broke them right down into graphic elements to fit the logo."
The logo was replicated for the stage on a giant scale, and illuminated with marquee lights. An elaborate installation of cartoon-inspired buildings towered over presenters, and an huge inflatable black cat, whose mouth doubled as a stage entrance for presenters and performers, topped it all off.