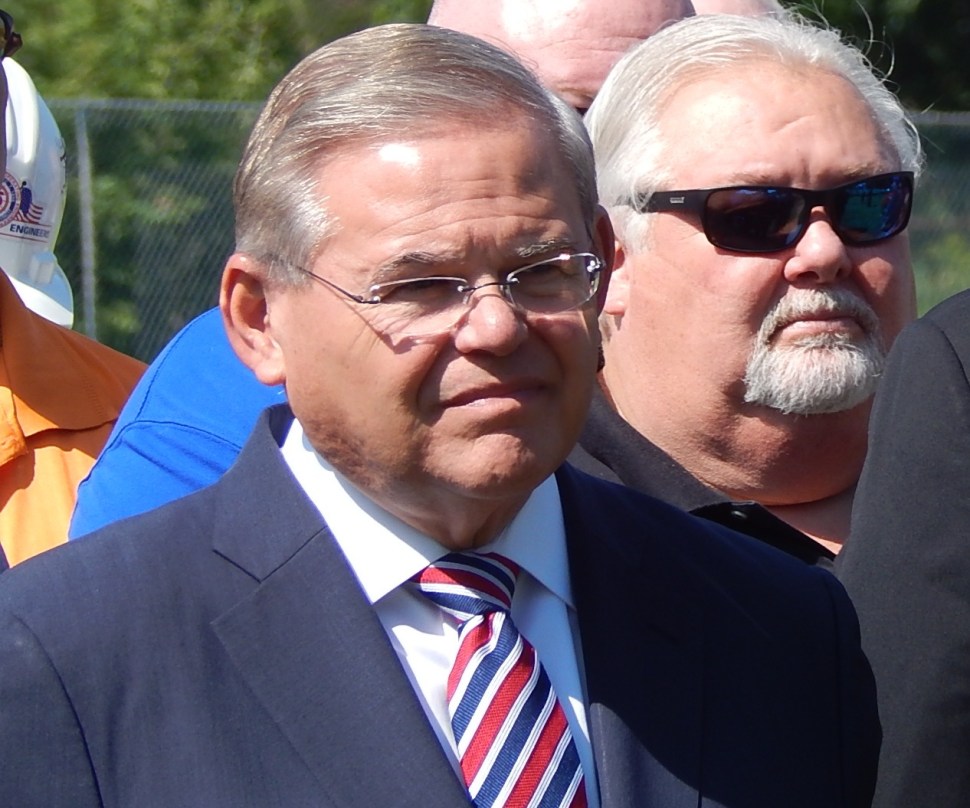 U.S. Senator Bob Menendez has been indicted on corruption charges, the end result of a two-year federal investigation into his relationship with Florida eye doctor and personal friend Salomon Melgen.
The Department of Justice charged Menendez with conspiracy to commit bribery and wire fraud, according to the Associated Press.
The indictment, first reported last month by CNN, accuses the ranking Democrat of improperly advocating for the business interests of Melgen, whom Menendez has counted a good friend, including by intervening on the doctor's behalf in a medical billing dispute.
Menendez has acknowledged that he flew on Melgen's private plane to the Dominican Republic and failed at first to properly pay for the trips, though he later made reimbursements.
Melgen was also charged in the case.
The initial DOJ leak has had the NJ political world frenzied these last few weeks, as it forced reporters and politicians alike to consider all the ways such an indictment might impact by proxy a whole host of other issues, from 2017's gubernatorial race to who might be selected as his replacement should the senator be forced to step down. Menendez throughout that time has largely stood — and likely still stands — defiant, by all indications determined to fight the charges in court.
Menendez will address the media about the charges at a press conference tonight at the Hilton Newark Penn Station at 7pm in Newark.