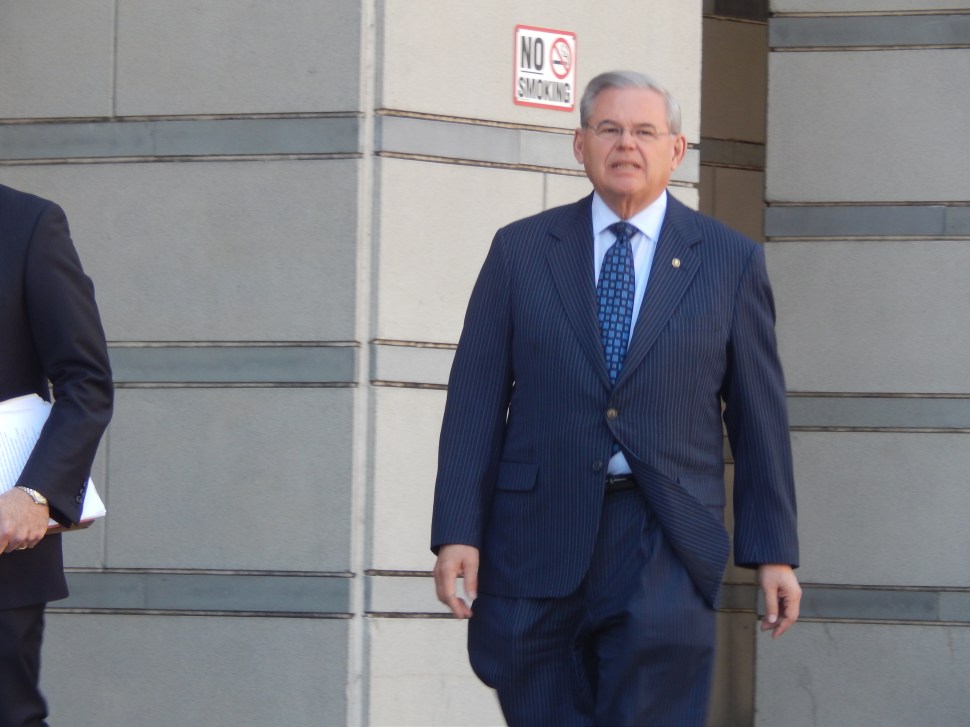 NEWARK – Following his federal court appearance this afternoon, U.S. Senator Bob Menendez (D-NJ) made his way down the front steps and positioned himself at a podium in front of reporters.
"As I said yesterday, these allegations are false," said Menendez, who stood beside his attorney Abbe Lowell. "I am confident they will be proved false. I look forward to proving it in court."
Lowell said Menendez's case would prove the equal of former Mississippi Congressman Mike Espy, the late Alaska Senator Ted Stevens and former North Carolina Senator John Edwards in a series of those instances where prosecutors "got it wrong." Lowell blamed a combination of politics, heavy-handed agents and leaks.
The other man charged in this case, Florida Doctor Salomon Melgen (below), left the courthouse a few moments before Menendez exited.
A media horde had waited for over an hour and a half outside while Menendez pleaded not guilty.
"I remember the big deal about [former Congressman James] Traficant," said one reporter, who had worked in Ohio, a reference to the late congressman convicted of taking bribes.
Traficant?
"New Jersey is nothing but Traficants," the reporter said under a baseball cap amid the hardware and humanity that constituted a nearly universally shrugging circus scene.
When he showed, Menendez didn't take any questions after he made his statement, first in English and then in Spanish.