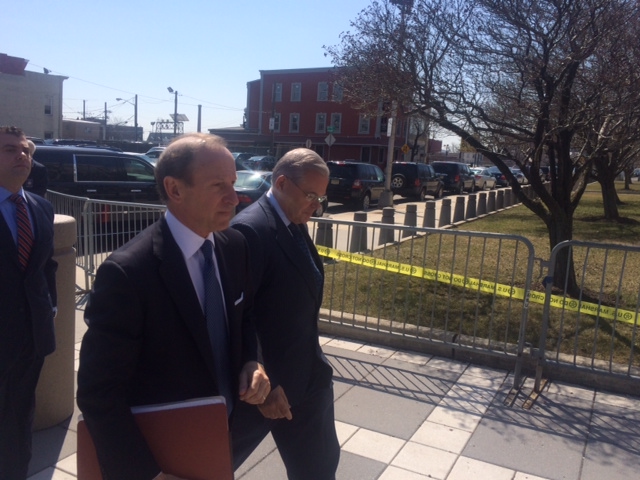 NEWARK — U.S. Senator Bob Menendez (D-NJ) and the man he stands accused of using his office to illegally benefit both strode silently with their posses into a courtroom at the U.S. District Court today for the first hearing in a federal corruption case that has rocked the New Jersey political scene.
Menendez and Salomon Melgen, the Florida eye doctor whom allegedly donated nearly $1 million worth of gifts and campaign donations to the ranking Democrat in exchange for personal and business interest benefits, both pleaded not guilty to the 14-count indictment handed down by the Justice Department yesterday.
Menendez agreed to surrender his personal passport, while Salomon agreed to surrender his personal passport, a collection a firearms he keeps in his Florida home, ground his private jet, and set a $1.5 million bond.
The two men hardly looked at each other, and neither spoke, as the hearing played out.
A status hearing was set by the judge for April 22, and the first trial date was set tentatively for July 13.