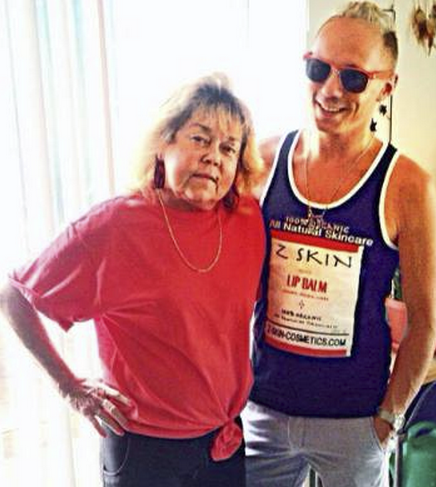 In circumstances that still are not entirely clear, the missing co-founder of organic skincare line Z Cosmetics has reportedly been found dead.
According to a press release distributed today, the body of Karen Zamo, 57, was recently discovered "on the hallway floor" by her son and cofounder, Ryan Zamo, 25, after he returned home from a business trip.
Prior to her death, Ms. Zamo had been reported missing, the release said:
"Karen was admitted last weekend to a local hospital after collapsing, but against doctor's orders, was released last Wednesday. The mother-of-3 was not heard from after being released from the hospital and was reported missing by frantic friends and family members soon after."
An investigation is currently underway into the cause of Ms. Zamo's death.
But the cause of Ms. Zamo's death is not the only piece of information that remains unknown. The press release did not specify the day on which Ms. Zamo's body was found. It did say that she was admitted to hospital last weekend and released the following Wednesday—presumably meaning the weekend of Saturday, April 11 and Wednesday, April 15, respectively.
But Mr. Zamo appears to have announced his mother's death on Saturday, April 11, despite the press release indicating she was released on a Wednesday:
"The world lost a wonderful woman today. My biggest inspiration and supporter for Z Skin. I love you mom, thank you for all you've done for me and believing in everything I did RIP."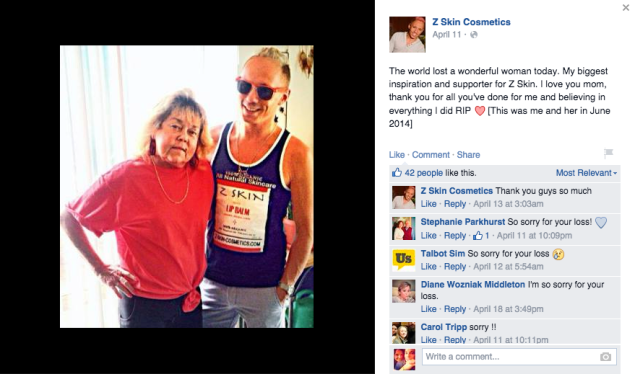 The Observer has reached out to Mr. Zamo asking for clarification, as well as any updates into the cause of his mother's death. We will update this story if and when we receive a response.