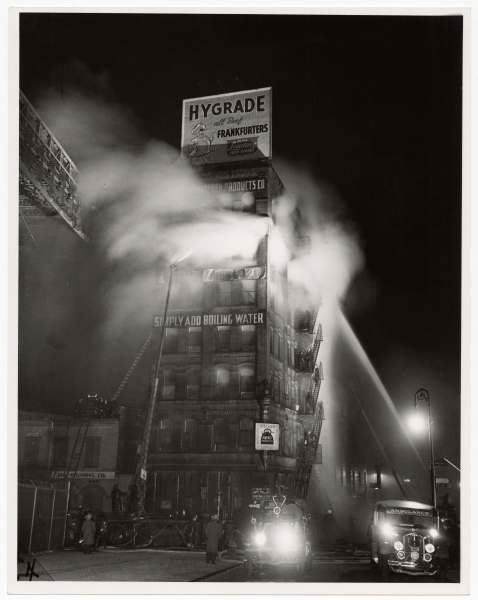 It's hard to imagine New York City without the tourists bustling through Times Square or the skyline increasing in height every time you look up, but it wasn't always like this. Cast your imagination back to the 1930s and '40s when life was still photographed in black and white, crime was rampant, there was glaring social divide thanks to the Depression Era and you'll find it was most likely captured on film by the infamous Weegee.
Weegee–real name Arthur Fellig–was New York City's finest crime photographer, with his photos of fires, dead bodies and other city mayhem worthy of any tabloid. Listening to his police scanner, Weegee would sit and wait patiently every night for the seedy side of New York City to show her grizzly face before beating the police to the scene of the crime in order to snap a shot.
In a new book titled 'The Weegee Guide to New York', the International Center of Photography has collated 265 images from it archives, some of which have never been published. Having never been professionally trained, Weegee carried out his trade from the back of his car using it to house all of his photo equipment and other apparatus including -cameras, flashbulbs, infrared film, a typewriter, fireman's boots, cigars and disguises.
Using a standard press camera, a Speed Graphic with a 4×5 inch format and automatic flash, Weegee's style resembled the Rembrandt lighting style of photography by having the subject in a bright light surrounded by a dark background–it suited the newspaper style of New York City crime perfectly.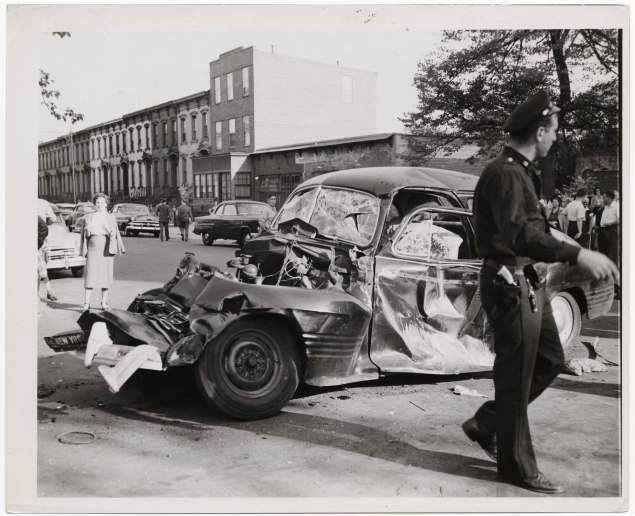 The book's authors, Philomena Mariani and Christopher George, said going through over the 10,000 photos that Weegee took in New York City was a challenge.
"In many cases Weegee had written cryptic or generic information on the back of the print, such as "Murder in Hell's Kitchen," the authors said. "With the information we could gather from each photo, we then consulted city directories, newspapers, and fire insurance maps to pinpoint the scene's location."
Weegee spent most of his time photographing Times Square, Little Italy, Chinatown, The Bowery and the Lower East Side. In the introduction to the book, Ms. Mariani and Mr. George write how "Weegee reveled in disorder," which he found in abundance by roaming the streets day and night.
According to the authors, one can learn a lot about the city from the book because it "is just as much about New York as it is about Weegee." The book is accompanied with two comparative maps: one from ca. 1940 and a recent map from 2010.
"We also wanted to convey the often radical changes to urban geography that have occurred since his time, hence the comparative maps showing Manhattan's neighborhoods," the authors said.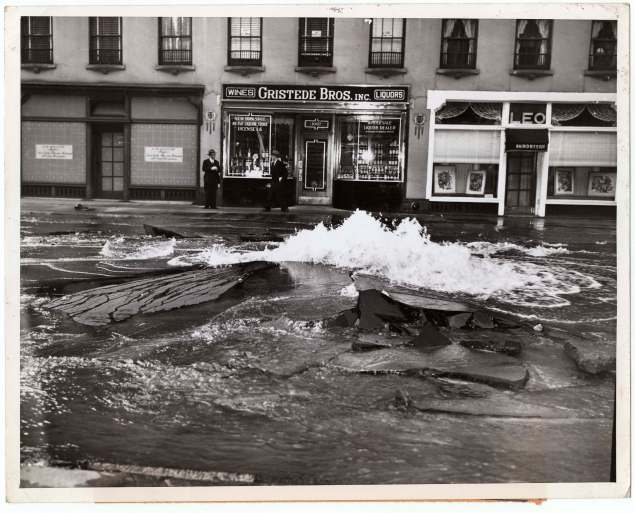 Correction: This article previously said Weegee used his car to make a makeshift darkroom in the trunk to develop his film. In fact he used his car to transport professional equipment and other items for the job.