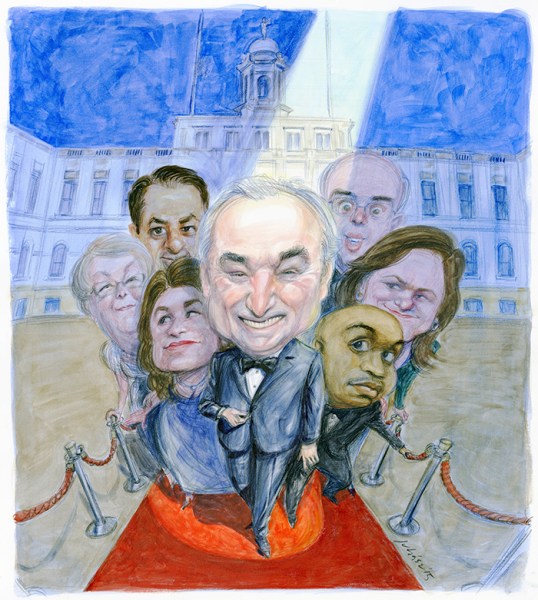 A year and a half into progressive rule, it's a little more clear who actually matters in Mayor Bill de Blasio's New York.
Plenty has changed in the year since we last ranked the city's power brokers. 2014's majordomo, New York City's first lady, Chirlane McCray, is still characterized as a top adviser to her husband. But while many expected her to take a Hillary Clinton-like approach to byzantine matters of policy, she has instead receded into a role more traditional for a first lady, pushing for mental health awareness at heavily choreographed events where she does not take questions. Her influence on the day-to-day City Hall machinery, particularly after her chief of staff drew City Hall into weeks of controversy before stepping down, has been less felt.
But others have emerged as powerhouses in Mr. de Blasio's New York, outsized characters who give the mayor the cachet he needs to manage competing constituencies—or undercut him, showing off their own clout. Sometimes, the same person does both.
Recent months have been marked by friendly fire from Gov. Andrew Cuomo, who has challenged Mr. de Blasio at every turn—on mayoral control, on minimum wage proposals, on Ebola, on snowstorms. But Mr. Cuomo is not on this list, nor is Mr. de Blasio. They are clearly the two most important political figures in New York City; to rank them ruins the suspense of the list. Likewise, the state's two U.S. senators are not ranked.
But the Observer did open up this year's list to elected officials, a departure from 2014, to take stock of some of the rising and falling stars whose names you might know, sizing them up against the strategists, lobbyists and industry types shaping the city in the shadows.
Among the mayor's biggest challenges this year will be dealing with the expiration of rent control laws in Albany, a place that has proven to be hostile for a big city liberal. The upcoming battle is reflected on this list by the presence of Albany-centric lawmakers, who the mayor will need to get his affordable housing plan off the ground; real estate industry players, who will no doubt have their deep-pocketed say in the legislative skirmish to come; and the city officials who will lobby hard for tenant-friendly rent laws in the state capital, or cut a few deals that alienate their progressive base.
While housing laws may dominate the minds of politicos this year, two other issues are more front-of-mind for the everyday public's interaction with government: public safety and education. In those areas, New Yorkers have their most direct connections with the policies and personalities of City Hall. And particularly in public safety, after a bruising feud with police unions, Mr. de Blasio is still proving himself to skeptics who fear crime could skyrocket at any moment—making the man in charge of keeping that from happening all the more important.
 1. Bill Bratton
Police Commissioner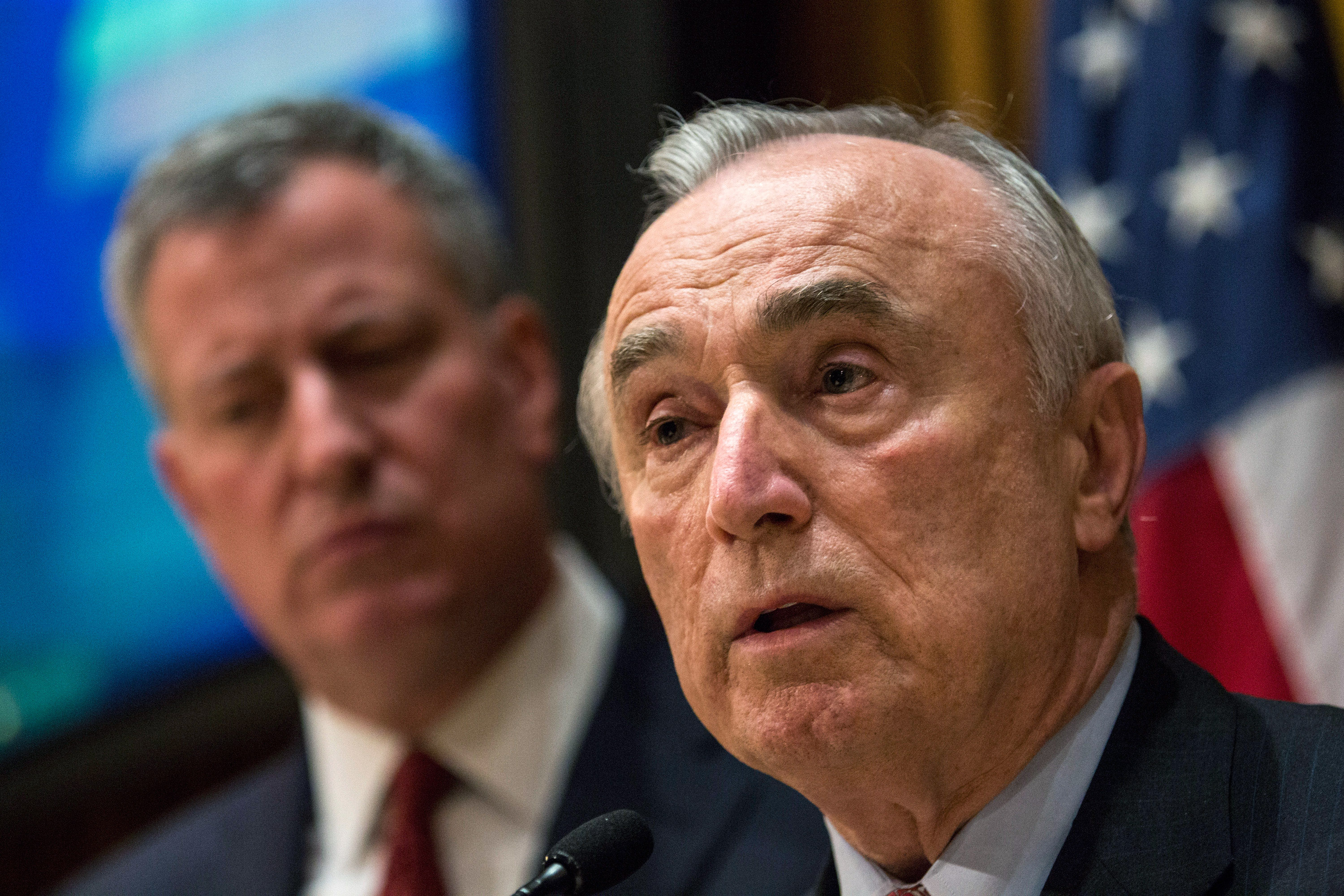 The face of the kinder, gentler, but still-keeping-you-safe NYPD, Police Commissioner Bill Bratton gives Mr. de Blasio the credibility he needs when it comes to protecting the city from terrorists and turnstile jumpers. He spoke eloquently after the traumatic murder of Officers Rafael Ramos and Wenjian Liu in Brooklyn and backed up the mayor when police unions attacked him. Perhaps most important, he's kept crime stats low, even as some wonder if it's possible for crime to keep dropping. But Mr. Bratton also says things that probably drive the mayor mad behind the scenes. He called the shooting death of the cops the "direct spinoff" of anti-police-brutality protests that the sympathetic mayor had allowed to take over city streets, blamed marijuana—which, thanks to the mayor, you can now carry a larger quantity of without getting locked up—for a spike in murders, has proudly declared stop-and-frisk isn't going away, and has repeatedly broken with the mayor on the subject of how many more cops the city needs (the mayor has said none, the police commissioner now says at least 1,000). These are not slips of the tongue. Mr. Bratton is careful, calculated and clever, and the back-and-forth among allies has become both the stuff of tabloid fodder and probing broadsheet analysis. Mr. Bratton's penchant for the spotlight and propensity to take credit prematurely ended his first turn as police commissioner here. And in what is likely to be the last act of his public life, Mr. Bratton is no doubt keenly aware of his abilities to both support the mayor and undermine him.
2. Carmen Fariña
Schools Chancellor
Perhaps nowhere has the battle between City Hall and Albany been more visible of late than on matters of education. Few policies more closely affect everyday people—just ask any parent frustrated by standardized test prep. Ms. Fariña will be at the forefront of Mr. de Blasio's efforts to turn around the city's failing schools quickly enough to prevent Mr. Cuomo from taking them over; Mr. de Blasio said that in the education deal struck with the state, "at each stage of the decision-making process, the chancellor plays a big and shaping role." Ms. Fariña will also be tasked with finding a way to make specialized schools more diverse, helping to smooth over union outrage on teacher evaluations, and navigating the choppy waters between City Hall and charter schools—all while seeking to engage parents and teachers in a way Mr. de Blasio has long insisted his predecessor, who wanted to be the "education mayor," never did.
3. Carl Heastie
New York Assembly Speaker
Carl who? The taciturn Bronxite was a relative nobody until January, when Assembly Speaker Sheldon Silver was arrested on corruption charges. Mr. Silver, a top ally of the mayor, was forced to resign, paving the way for the election of Mr. Heastie, the body's first African-American speaker. A liberal with a thin legislative record, he suddenly became the man Mr. de Blasio will need to rely on most in Albany. Much of the mayor's political fate rests in his hands.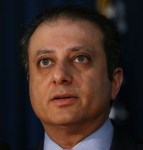 4. Preet Bharara
U.S. Attorney, Southern District
Not since Rudolph Giuliani has a federal prosecutor from the Southern District attracted so much buzz about running for higher office. The swaggering Mr. Bharara, who seems to have successfully indicted just about every single pol in Albany, has drawn fawning press and was on a remarkable winning streak until an appeals court overturned some of his insider trading convictions. His stunning indictment of Mr. Silver, along with his continuing investigation into Gov. Andrew Cuomo, has already reshaped Albany's calcified hierarchy. His profile took a hit recently when a federal judge castigated him for his ubiquitous media presence and sweeping statements about the "culture of corruption" in Albany, but no one in political circles is more feared.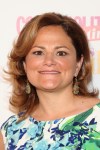 5. Melissa Mark-Viverito
Council Speaker
The jury is still out on whether Ms. Mark-Viverito and her Council, dominated by progressives, can serve as an adequate check on the mayor. But the Twitter-savvy speaker has charted her own course on certain issues, becoming a city leader on immigration reform and leading the charge to bolster the NYPD's headcount. Early fears that the efficiency of the sometimes-unwieldy 51-member body would suffer without the firm hand of Christine Quinn have been put to rest; Ms. Mark-Viverito can clearly run the ship.
6. Anthony Shorris
Deputy Mayor
The man who runs the city on Mayor Bill de Blasio's rare trips out of town, Mr. Shorris is the city's second-in-command, the most powerful guy whose name you probably don't know. He's the bureaucrat who helps execute the mayor's big ideas, nicknamed the "city's super" for his ability to fix the problems that arise day and night.
7.  Alicia Glen
Deputy Mayor
The mayor has said year two of his administration will be focused on housing, and Ms. Glen, the former head of the Urban Investment Group at Goldman Sachs, is the public face of his housing plan. She will be twisting arms in land use negotiations to bump up the amount of affordable housing developers will build, while balancing concerns about gentrification displacing long-term residents in changing parts of the city.
8. Jonathan Rosen
Co-Founder, BerlinRosen
The consulting firm he co-founded, BerlinRosen, serves as the mouthpiece of Mr. de Blasio's political operation, and is tightly intertwined with the forces of progressive politics in New York City—from the Working Families Party to labor unions to Ms. Mark-Viverito to Attorney General Eric Schneiderman. But his client list also includes some of the biggest real estate firms in city, like Two Trees and Forest City Ratner. His wife, Debbie, served as deputy chief of staff to the indicted Mr. Silver and now works under the city's budget director, Dean Fuleihan. His relationship with the mayor is raising eyebrows and questions among some advocates about the largely unregulated interactions between consultants and government.

9.  Richard Buery
Deputy Mayor
Mr. Buery, who is overseeing the roll-out of another signature de Blasio plan, universal pre-kindergarten, has one September under his belt, but another one fast approaching. Next school year will be the first to offer full-day pre-K to every city 3-year-old, and Mr. Buery will be tasked with the execution of it—no easy task considering the difficulty of securing enough space, in the right neighborhoods, to attract parents. Mr. Buery will also oversee the community school initiative, one of the central tenets of Mr. de Blasio's plan to turn around city schools.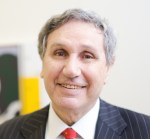 10. Carl Weisbrod and  Vicki Been
Planning Commissioner and Housing Preservation and Development Commissioner
The man who cleaned up Times Square is now one of the chief architects of Mr. de Blasio's far-reaching affordable housing plan. A veteran of numerous mayoral administrations and a rare independent voice in Mr. de Blasio's realm, Mr. Weisbrod was unafraid to admit that a solution to the city's affordable housing crisis may be encouraging more housing construction beyond the five boroughs—and therefore enticing the increasing number of people who work in
the city to live elsewhere. Ms. Been, meanwhile, leads the Department of Housing Preservation and Development—the agency responsible for actually rolling out and administering Mr. de Blasio's affordable housing plan. While Mr. Weisbrod's rezonings will play a key role in paving the way for highly visible new units, Ms. Been's HPD will be the agency financing the construction and preservation of the city's affordable units to help Mr. de Blasio hit that 200,000 figure.
11. Eva Moskowitz
Founder, Success Academy Charter Schools
The shrewdest and loudest opponent Mr. de Blasio has in this city isn't any Republican. It's Ms. Moskowitz, a Democrat and former colleague of Mr. de Blasio's in the City Council. She commands the largest and most influential charter school network in the city and openly flirts with challenging Mr. de Blasio when he will seek re-election in 2017. But Ms. Moskowitz has far more power outside the political machine than she ever did within it, forging a close bond with the governor that allowed her to secure unprecedented protections for charter schools in last year's legislative session.
12. Dean Skelos
State Senate Majority Leader
The low-key Long Island Republican may see his profile rise for the wrong reason—The New York Times reported recently he is the next pol in the crosshairs of Mr. Bharara. But for now, as majority leader, he is able to thwart Mr. de Blasio's liberal ambitions in Albany. Landlords and developers also like Mr. Skelos because he is a staunch ally of the real estate industry—expect few wholesale changes to exclusively benefit tenants as long as Mr. Skelos is around. That dynamic is unlikely to change under the rumored successors for Mr. Skelos should he be forced to depart, including Senators Catharine Young, John Flanagan and John DeFrancisco.
13. Joe Percoco
Executive Deputy Secretary to the Governor
Anyone who crosses Andrew Cuomo will have to deal with Mr. Percoco, the governor's right-hand man throughout his political career. As other top staffers like Larry Schwartz, Howard Glaser and Steven Cohen departed the Cuomo administration—if not Mr. Cuomo's orbit—after his first term, Mr. Percoco has remained. A feared and respected presence among Albany's political class, Mr. Percoco is someone city officials are likely to turn to when they need to get something done.
14. Emma Wolfe
Director of Intergovernmental Affairs
Ms. Wolfe's formal title is director of intergovernmental affairs, which is bureaucracy-speak for saying she has her hands in just about everything—from City Council legislation to last year's State Senate races to the selection of the new assembly speaker, Carl Heastie. After shepherding pre-K through Albany last year, she'll have rent laws on her plate for what is likely to be a busy post-budget session. She is one of the longest-tenured members of the mayor's inner circle, dating back to his days as public advocate.

15. Phil Walzak
Special Advisor to the Mayor
Mr. Walzak has often joked about his "bromance" with Mr. de Blasio—they took a road trip to Pittsburgh for a ballgame together—and the former press secretary is moving even deeper into the mayor's inner circle with a promotion to senior advisor. He'll fill the role of Peter Ragone, who had a relentless focus on the long game and shaping the mayor's legacy, but will bring the experience of running bumpy day-to-day press operations. He'll also be tasked with helping to find a replacement to lead the press office, which has undergone multiple shake-ups following his departure and remains without a press secretary.
16.  Robert Linn and Dean Fuleihan
Budget Director and Director of Labor Relations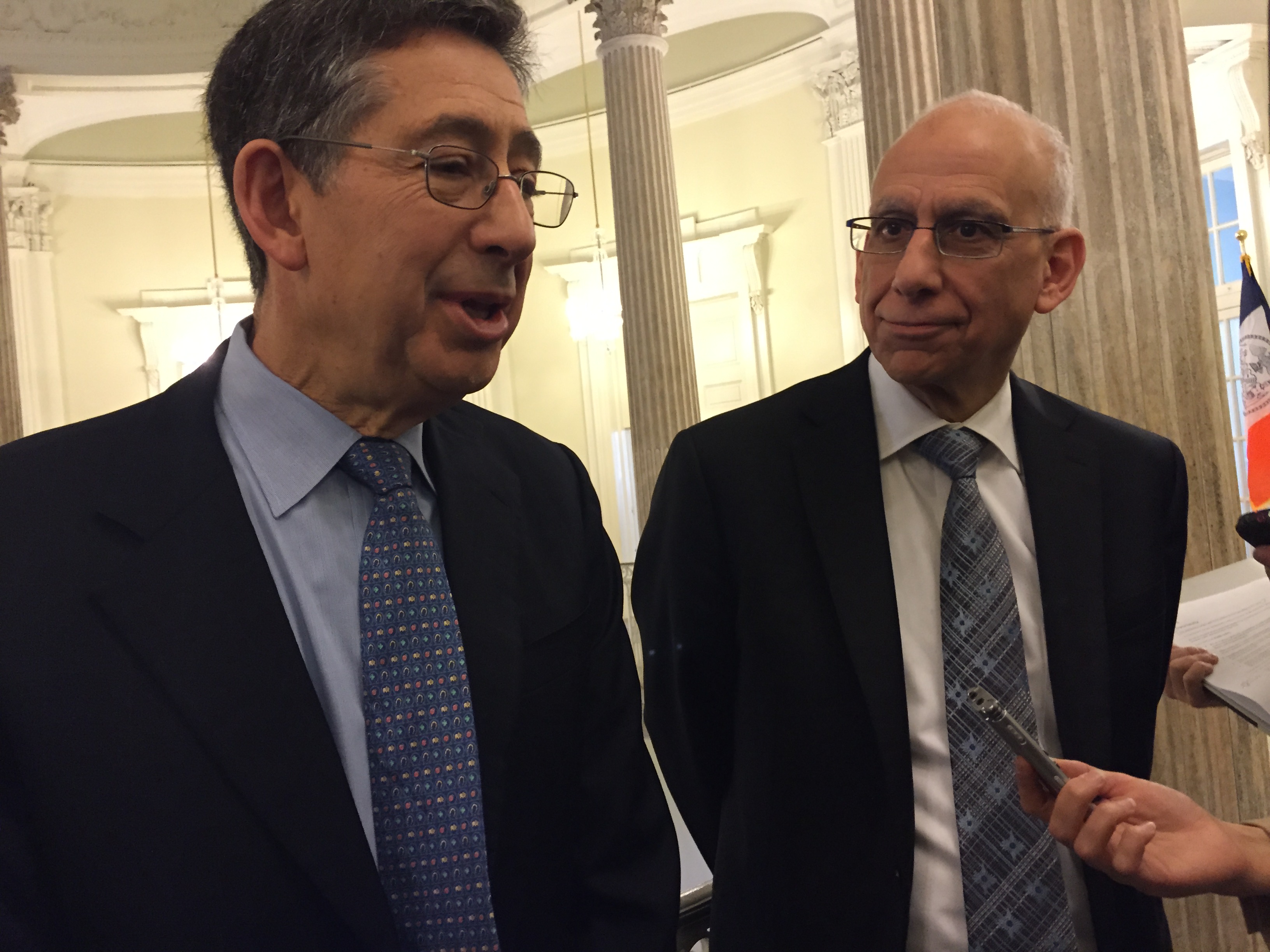 They are the numbers dream team, the bespectacled men in suits on hand every time the mayor is getting into detail about the city's cash. Mr. Fuleihan is the man responsible for laying out the city budget—balancing the mayor's feel-good promises of progressive visions and honesty with hard numbers, plans for agency budget reductions, and tough-to-anticipate city revenue. Mr. Linn, meanwhile, has managed to settle the vast majority of the city's outstanding labor contracts with relatively conservative deals funded by health care savings. He's even gotten most of the uniformed unions on board—except the rank-and-file bargaining units, which are eagerly awaiting a deal with the Patrolmen's Benevolent Association, locked in arbitration with the city after bitter talks stalled.
17. John Banks
President of the Real Estate Board of New York
Mr. Banks will take over the reigns of the real estate industry lobby from Steven Spinola, who held the highly influential post for nearly 30 years. A vice president of government relations at Con Edison and, before that, a high-ranking City Council staffer, Mr. Banks is now the leader of perhaps the city's most consequential lobbying organization. With the expiration of numerous rent laws this June, Mr. Banks' REBNY will be very, very busy.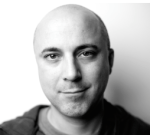 18. John Del Cecato
Partner, AKPD Message and Media
Mr. Del Cecato is the man behind the "Dante" ad that helped Mr. de Blasio get elected—and he's still helping to craft the mayor's message. He's also an Obama campaign vet and one of the mayor's most trusted advisors on issues of national policy, an area where Mr. de Blasio is clearly trying to raise his profile as the 2016 presidential elections approach.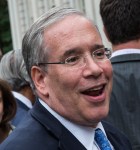 19. Scott Stringer
Comptroller
For a moment, it looked like Mr. Stringer was shaping up to be the prime Democratic voice of opposition to Mr. de Blasio. He took big swings at the mayor's pace of contract registration for his pre-K program, knocked him for the city's failure to work with women and minority-owned contractors enough, and questioned his plan for Wi-Fi booths around the five boroughs. But Mr. Stringer has been reluctant to fully embrace the identity of the mayor's foil, leaving him in limbo. He's angered City Hall enough to do serious damage to his relationship with the administration, but has not gone far enough in opposing the mayor to create a new identity as a foe or potential challenger (as his predecessor, John Liu, was seen). That leaves Mr. Stringer stuck in the wonky valley in between.
20. Letitia James
Public Advocate
Ms. James is still trying to find her identity in a role that has always been ill defined. Her predecessor, Mr. de Blasio, used the bully pulpit to stick it to the mayor. Ms. James has not. But the loud liberal is emerging as a leader on some important issues, like instituting body cameras for police officers, and is undoubtedly a macher in ascendant Brooklyn. One day, she may be known as Mayor James.
21. Ken Thompson
Brooklyn District Attorney
Brooklyn's first black district attorney has already made wide progressive strides during his first year in office since defeating longtime incumbent Charles Hynes. Besides vacating a number of Mr. Hynes' controversial convictions, he announced that he would stop prosecuting low-level marijuana offenders months before Mr. de Blasio and Mr. Bratton declared that they would stop arresting them. The prosecutor also became a national figure in February after he successfully obtained an indictment of NYPD Officer Peter Liang in the shooting of black Brooklynite Akai Gurley. Some questions do hover over Mr. Thompson, though, including claims by The New York Post that he has detectives in his office run his personal errands.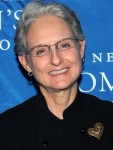 22. Lilliam Barrios-Paoli
Deputy Mayor
Ms. Barrios-Paoli lacks the higher profile of some of Mr. de Blasio's other deputies, but with a portfolio that includes health and human services, she'll be overseeing the city's response to a rapidly growing homelessness problem—a scourge that threatens to hurt Mr. de Blasio's affordable housing bona fides.
23. William Rudin
Chairman, Association for a Better New York
The billionaire scion of the Rudin family's real estate empire also leads the Association for a Better New York, a civic group composed of the city's business and labor elite. ABNY breakfasts are a required stop for mayors, governors and anyone else who matters in New York State.

24. James Malatras
Director of State Operations
One of Gov. Cuomo's top aides, Mr. Malatras has a higher title than Mr. Percoco but has not been in Mr. Cuomo's inner circle as long. How he'll compare to his predecessor, the notoriously combative Howard Glaser, is still emerging, as is whether he'll be the point-person for local officials who want sway with Mr.  Cuomo. But Mr. Malatras has been particularly visible in pushing Mr. Cuomo's education reform agenda, authoring a long and public letter to the state's Board of Regents and liaising with various interests in Albany as all sides gear up for a post-budget fight over the specifics of teacher evaluations.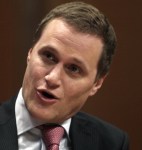 25. Rob Speyer
President, Co-CEO, Tishman Speyer; Chairperson, REBNY
Six years ago, the scion of a powerful real estate dynasty and former reporter for the Daily News and the Observer watched in despair as billions of dollars his company sank into the Stuyvesant Town and Peter Cooper Village developments evaporated after he joined his father as Tishman Speyer's co-CEO. Today, however, the billionaire REBNY chairman enjoys a strangely strong friendship with Mr. de Blasio, even as he has sought to duck the building requirements of the mayor's affordable housing initiative. He also stands as a fierce defender of the controversial 421a tax credit, meaning he will likely continue to be at odds with tenant advocates.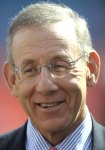 26. Stephen Ross
Chairman, Related Companies
The real estate mogul from the Motor City has a hand in some of the city's biggest building ventures, and thus stands as both a potential obstacle and a potential partner for Mr. de Blasio in his affordable housing ambitions, and is a strong ally to Mr. Cuomo and Mr. Skelos. Construction is underway on Mr. Ross' 28-acre Hudson Yards mega-project, the largest housing development undertaking in American history. And he worked hand-in-hand with Ms. Glen and Mr. Weisbrod in coming up with an equation for below-market units in Related's massive Hunter's Point South development in Queens.
27. Thomas Prendergast
Chairman, Metropolitan Transportation Authority
By its own estimates, more than 15 million people depend on the Metropolitan Transportation Authority's trains, buses, bridges and tunnels to get into, out of and around New York City. In a sense, all of them are at the mercy of Mr. Prendergast, Mr. Cuomo's chairman of the much-maligned MTA. While his term expires at the end of June, it is likely he will be re-appointed—and in an era when fares seem perpetually on the rise, and the MTA shuts down the trains without giving the mayor advance notice, few have more influence on the daily lives of New Yorkers than Mr. Prendergast.

28. Suri Kasirer
Founder, Kasirer Consulting
The founder of Kasirer Consulting has been the city's best-paid lobbyist for nearly a decade. A Democrat married to Bruce Teitelbaum, former Mayor Rudolph Giuliani's chief-of-staff, Ms. Kasirer is known as both an effective advocate-for-hire for real estate interests and as a fundraiser for Hillary Clinton's 2008 presidential effort, former Comptroller William Thompson's 2009 mayoral campaign and Mr. de Blasio's 2013 bid for City Hall. She also sits on the ABNY steering committee.
29. Chirlane McCray
First Lady
A year ago, Ms. McCray topped this list. Since then, her visible role in the administration has shrunk. While she once routinely attended press conferences and weighed in on appointments, Ms. McCray now has focused her work on issues of mental health and child development and has largely avoided the press, conducting interviews only in writing. It didn't help that her former chief of staff, Rachel Noerdlinger, became a major distraction for the administration before departing. Still, Ms. McCray remains her husband's "closest advisor," even if she hasn't taken on the high-profile role some expected.
President, 1199 SEIU
Of all the city and state labor leaders in 2013, none had more foresight than Mr. Gresham when he backed Mr. de Blasio—then a fledgling candidate—for mayor. Mr. de Blasio won and Mr. Gresham was given a front row seat at his inauguration. As the leader of the largest union in the state, Mr. Gresham is close to both Mr. de Blasio and Mr. Cuomo—ensuring the needs of health care workers won't be ignored any time soon. Come election time, candidates scramble for Mr. Gresham's backing.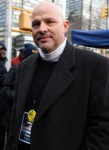 31. Michael Mulgrew
President, United Teachers Federation
The fiery UFT president suffered a bruising blow from Mr. Cuomo in the latest state budget deal, which gave the state education department and Board of Regents power to create new teacher evaluations that are expected to emphasize standardized tests and make it easier to dismiss teachers. And the state legislature is still considering raising the cap on non-union charter schools. Nonetheless, he helms a labor organization of some 200,000 members, and possesses close ties to City Hall and to much of the city's Assembly and State Senate delegation.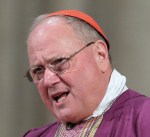 32. Cardinal Timothy Dolan
Archbishop of the Archdiocese of New York
The charismatic Catholic leader from St. Louis, Mo., has forged a working friendship with Mr. de Blasio despite the Cardinal's conservative social views. The prelate rode to the mayor's defense during his conflict with the NYPD unions, even though the move drew fire from the fiercest cop supporters. However, he remains an adamant advocate of measures like the Education Investment Tax Credit, putting him in line with Mr. Cuomo and State Senate Republicans, and at odds with Mr. de Blasio and his teachers' union allies.

33. Peter Ward
President, Hotel Trades Council
Mr. Ward doesn't get a lot of headlines. But the Brooklyn native leads one of the most influential unions in the city, cutting a deal last year that could raise the salary of a maid to nearly $70,000 in a decade. As long as New York's real estate market is hot and tourists want to stay in the city's ever-growing number of hotels, Mr. Ward will be a force to be reckoned with.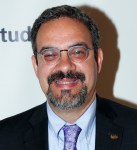 34. Hector Figueroa
President of 32BJ SEIU
Mr. Figueroa's union is always a coveted endorsement on Election Day because so many Latinos, a fast-growing demographic in the city, belong to it. Beyond winning campaigns and driving a hard bargain with building owners, Mr. Figueroa has become a leader on other issues, like immigration reform.
35. James Capalino
Founder, Capalino & Company
The government relations and lobbying firm is quietly one of the highest grossing in the city. Led by James Capalino, a Koch administration veteran, the firm represents the landlord of Grand Central Terminal and helped Fortis Property Group in its successful bid to redevelop Brooklyn's Long Island College Hospital.

36. Jon Del Giorno
Founding Member, Pitta Bishop Del Giorno & Giblin
His consulting and lobbying firm played a key role in helping Ms. Mark-Viverito become speaker. And in the lobbying world, access is everything. As long as Ms. Mark-Viverito is the second most powerful pol in the city, Pitta Bishop Del Giorno & Giblin will be a preeminent behind-the-scenes player.
37. Bruce Ratner
Founder, Forest City Ratner
The controversial stadium he erected in Brooklyn won't host next year's Democratic Party convention, but the Forest City Ratner founder remains a major player on the city's political scene. One of Mr. de Blasio's closest friends and fundraisers in the real estate community, with ties stretching back to the latter's days in the City Council, Mr. Ratner recently saw the mayor install one of his company's vice presidents on the Rent Guidelines Board—which controls price increases on the city's roughly 1 million stabilized apartments.

38. Rev. Al Sharpton
Reverend, National Action Network
Whither the Reverend? Mr. Sharpton's influence in City Hall seemed to be cemented when the mayor's wife hired his top aide, Rachel Noerdlinger, to be her chief of staff. But a series of scandals forced her from the post, a City Hall roundtable where Mr. Sharpton and Mr. Bratton were given equal time backfired, and polls consistently showed Mr. Sharpton to be unpopular. It's no longer apparent the mayor is readily associating himself with the Harlem power broker—though Mr. de Blasio's appearance at the National Action network convention shows "Rev," as the mayor calls him, still has some sway.
39. Hakeem Jeffries
Congressman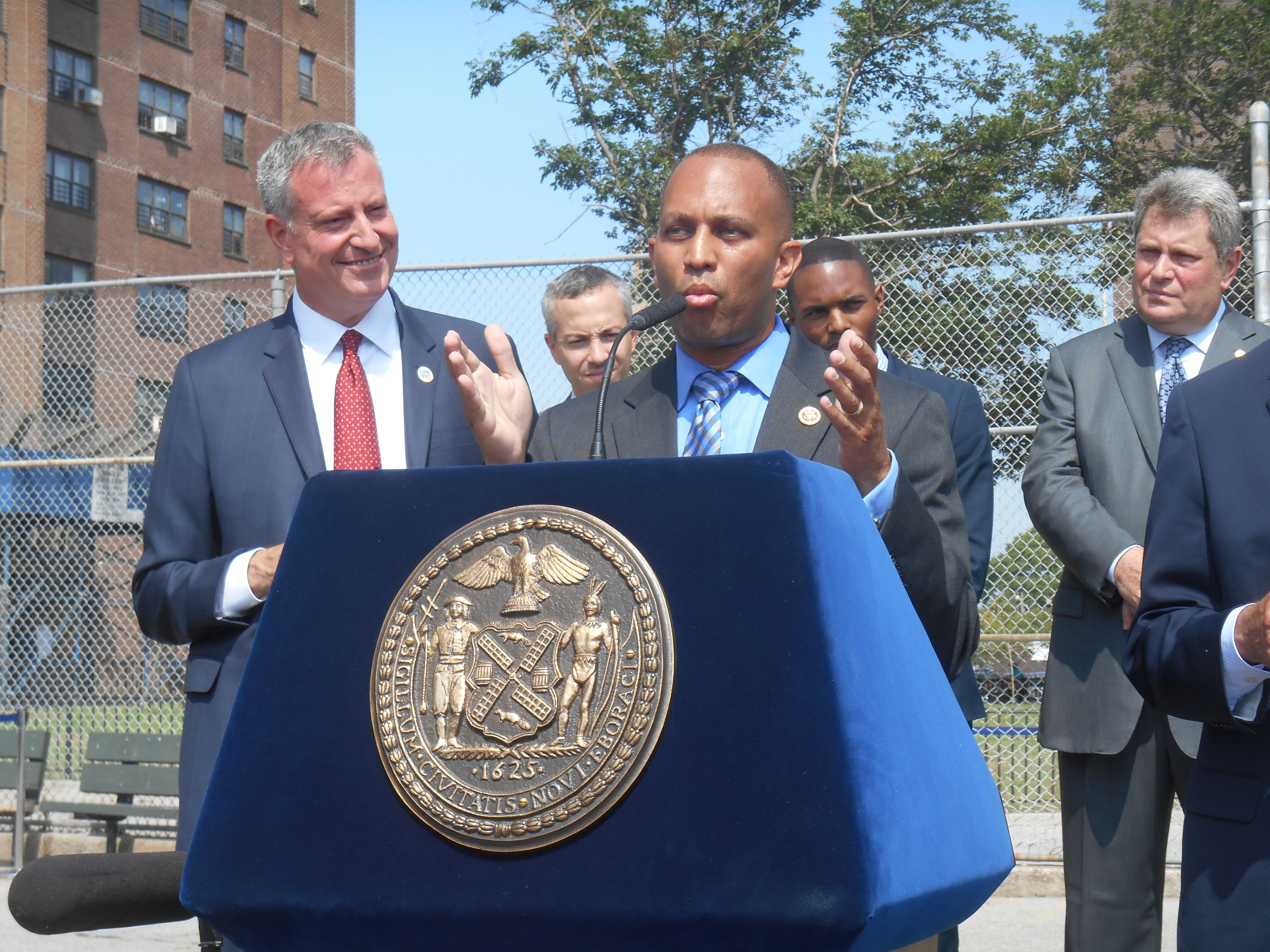 Only in his second term as a member of the minority in Congress, Mr. Jeffries has already made a name for himself as a rising political player in predominantly black central Brooklyn. Though candidates he backed suffered crushing losses in 2014, in 2013 he helped usher Laurie Cumbo into the City Council and his friend Mr. Thompson into the Brooklyn district attorney's office. Rumors swirl that he has aspirations in the U.S. Senate.
Chair & CEO, New York City Housing Authority
A veteran of nonprofits and the affordable housing industry, Ms. Olatoye in 2014 took the helm of the largest reserve of low-income apartments and renters in the city: the New York City Housing Authority. The financially strapped NYCHA, by its nature, is intimately tied to Mr. de Blasio's ambitions for below-market housing and for a policing policy that clamps down on crime with a softer, kinder hand. With her authority's 2,563 buildings crumbling and shootings spiking, Ms. Olatoye has a tough task ahead of her, but is set to announce a pilot program called "Next-Generation" in May that the administration hopes will ultimately boost funding and improve safety for the 600,000 New Yorkers who rely on NYCHA.

41. Avi Fink
Deputy Director of Intergovernmental Affairs
Mr. Fink is unknown beyond City Hall, but he is now one of the mayor's more trusted advisers. A veteran operative who has worked with Mr. de Blasio since he was public advocate, Mr. Fink is a key liaison to the city's booming Orthodox Jewish communities. As Mr. de Blasio negotiated the regulation of a controversial circumcision ritual and tried to ensure that his pre-K program could meet the needs of observant Jews, Mr. Fink was at Mr. de Blasio's side, working through the thorny issues of religion and politics.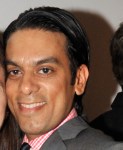 42. Neal Kwatra
Founder and CEO, Metro Public Strategies
In the world of political consulting, Neal Kwatra's star continues to rise. The former chief of staff to Attorney General Eric Schneiderman was a chief campaign consultant for the State Democratic Party last year and spearheaded Congressman Charles Rangel's stunning re-election win. His powerful firm has also led the public relations fight against Airbnb.
43. Kathryn Wylde
President, Partnership for New York City
The president of the Partnership for New York City, Ms. Wylde is an emissary from the business community—not exactly the target demographic of Mr. de Blasio, who has aggressively criticized their beloved former Mayor Michael Bloomberg. Still, Mr. de Blasio has worked recently to cozy up to the business elite—and their campaign cash—and Ms. Wylde is a public and accessible face of the city's business leaders.
44. Stu Loeser
Founder, Stu Loeser & Co
Mr. Bloomberg might be staying out of politics, but his former press secretary isn't. Mr. Loeser, who now runs his own PR firm, speaks up on behalf of Mr. Bloomberg, organizing the PR blitz around former deputy mayor Cas Holloway's response to a critical 911 system investigation, for example. His firm also represents another foe of Mr. de Blasio's: the charter school boosters Families for Excellent Schools, who routinely blast out press releases slamming the mayor, praising the governor, and calling for a return to a more Bloombergian view of schools.
45. Norman Seabrook
President, Correction Officers Benevolent Association
Mr. Seabrook, the colorful leader of the Correction Officers Benevolent Association, has been called by some a roadblock to reform at the city's jails on Rikers Island. But unlike his police counterpart, Patrick Lynch, Mr. Seabrook has managed to keep a friendly relationship with the mayor—while still offering up vociferous opposition to changes to solitary confinement at Rikers Island and other attempts at reforming the violent, scandal-prone jails.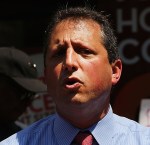 46. Brad Lander
Councilman
He was once rumored to be the "shadow speaker," a characterization Mr. Lander refuted. But there's no doubt Mr. Lander, who holds the mayor's former Council seat, is a power broker among the Council's ascendant Progressive Caucus.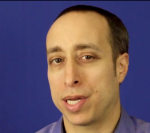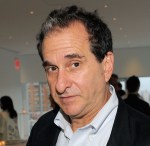 47. Bill Lipton & Dan Cantor 
State and National Directors, Working Families Party
These two men have made the Working Families Party a dominant force in New York City, where many Democrats owe their elections to them. 2014 was a rougher year for the WFP, with Mr. Cuomo ignoring their pleas to help Democrats retake the State Senate and the Green Party winning a higher place on the ballot. If the legislature can be convinced to raise the city and state minimum wage, the labor-backed party can take some credit for that.
48. Eric Adams
Brooklyn Borough President
A former NYPD captain, the offbeat but affable Brooklyn borough president proved an invaluable ally to Mr. de Blasio during his dispute with police unions last year, but has openly advertised his own ambitions toward Gracie Mansion.
49. Rubén Díaz Jr.
Bronx Borough President
The charismatic beep is the unquestioned political leader of the resurgent Bronx. A pro-development Democrat with ties to progressive organizations and the real estate industry, Mr. Díaz could end up becoming the city's first Latino mayor. The ascension of his friend Mr. Heastie to the Assembly speakership has only widened his influence.
50. Julissa Ferreras
Councilwoman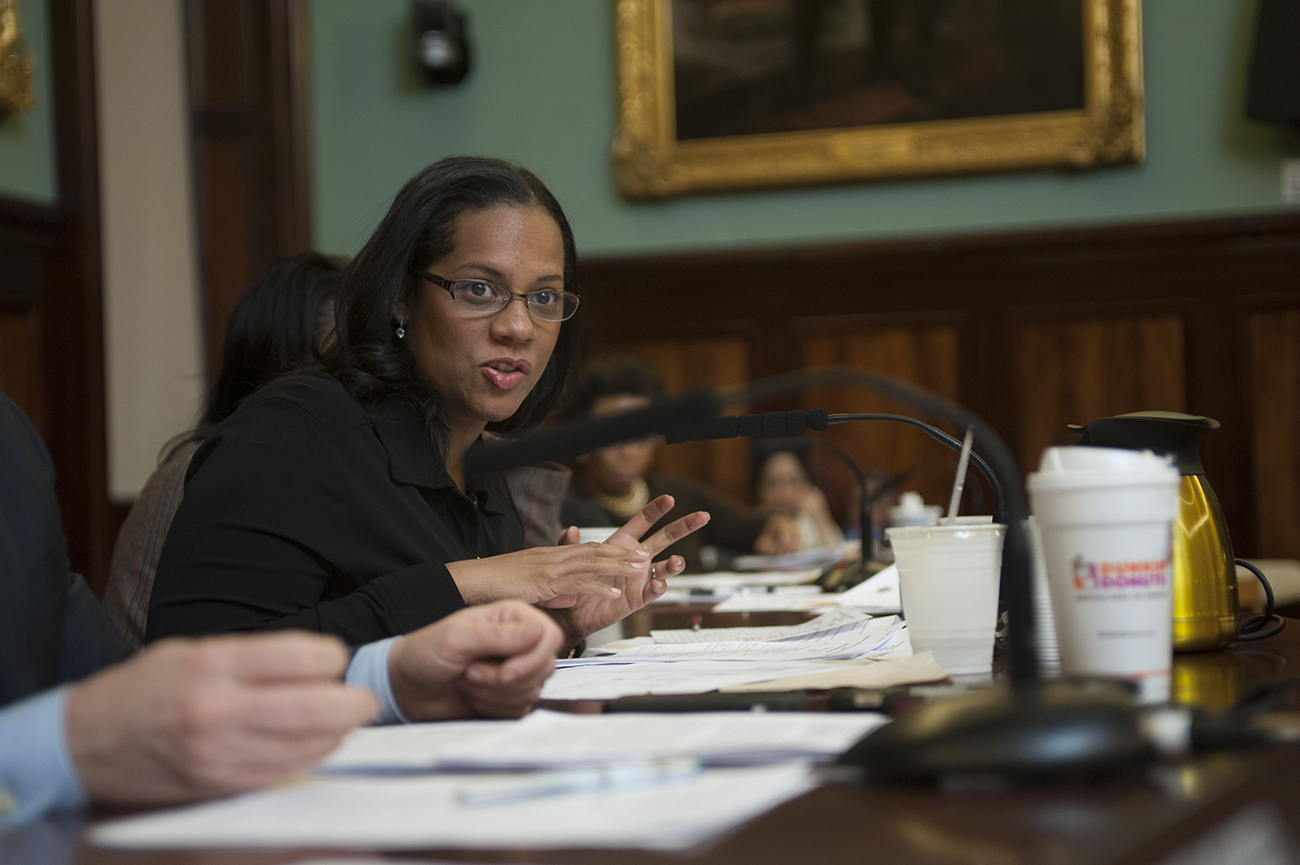 Ms. Ferreras leads the City Council's powerful Finance Committee, where she is steering the body's response to the city budget. She has carved out a role for herself in repeatedly pressing the mayor's budget director, Mr. Fuleihan, for a more transparent and timely budget—offering the kind of criticism that was largely absent from last year's budget hearings, when one member memorably brought muffins.
Runners-Up:
Here's another 10 people with influence who didn't quite crack the Top 50:
Mark Peters
Department of Investigation Commissioner
The Department of Investigation commissioner—formerly the erstwhile campaign treasurer for Mr. de Blasio—is working to make a name for himself with big policy investigations, but has taken some knocks for failing to make as many arrests as his predecessor.
Joseph Ponte
Correction Commissioner
Mr. Ponte has among the most difficult tasks of any administration official: reforming Rikers Island. Activists, so far, are hopeful, but it remains to be seen how many changes Mr. Ponte can get through, or how quickly they'll take hold.
Bertha Lewis
Founder and President of The Black Institute
Ms. Lewis is a loud progressive with close ties to Mr. de Blasio—and she is unafraid to call him out when she feels he's straying from the left wing that elected him.
Daniel Donovan
Staten Island District Attorney
Assuming he wins a special election for Congress on May 5, the district attorney will become the city's only Republican member of Congress—and therefore its only member of the majority.
Jeffrey Klein
Independent Democratic Conference Leader
Mr. Klein, leader of the IDC that once put the Senate GOP in power alongside him, has lost his role as kingmaker—for now. But he still had a foot in the door during budget talks and is likely to be needed in two years when Democrats will probably regain the Senate.
Rev. A.R. Bernard
Pastor
Elected officials curry favor with this Brooklyn megachurch pastor. Politicians can be found on the pulpit, when they visit to make remarks, and in the pews-—Mr. Thompson, the Brooklyn DA, attends services here.
David Greenfield
Councilman
The councilman from Borough Park chairs the Council's powerful Committee on Land Use, and is the go-to liaison for anyone looking for votes from Brooklyn's ultra-Orthodox Jews or money from the Sephardic community.
Gilbert Taylor
Commissioner of the Department of Homeless Services
Mr. Taylor took over an agency under intense scrutiny as the problem of homelessness grew—leaving him with the tough job of building better shelters while trying to reduce the need for them.
Rabbi David Niederman
Rabbi
The leader of the United Jewish Organizations of Williamsburg is a powerbroker in the Hasidic Jewish community who can deliver a huge bloc of votes for his chosen candidate.
Patrick Foye
Executive Director, the Port Authority
The Port Authority is having a big year with the opening of One World Trade and the continuing march to completion of the massively over-budget PATH train station beneath it—not to mention lingering questions about Bridgegate.
This story has been corrected to reflect that the UFT has some 200,000 members, not 40,000. This story has also been corrected to reflect that Mr. Thompson, the Brooklyn district attorney, reportedly ordered detectives in his office to run personal errands, not police detectives.